McLaren Artura will be a Lean, Green, Electrified Supercar
McLaren is jumping on the electric motor bandwagon with the unveiling of the Artura supercar, a next-generation production supercar. Pouring in over half a century of McLaren's knowledge, experience, and engineering achievements in race and road cars into electrification, the all-new Artura is McLaren's next-generation High-Performance Hybrid supercar.
You'll Also Like:
This Obnoxious 6-Wheeled Ford Bronco is $400,000 Worth of Raw Power
Gordon Murray Created the McLaren F1, and Now the T.50
Lucid Air is the Electric Beauty Here to Topple Tesla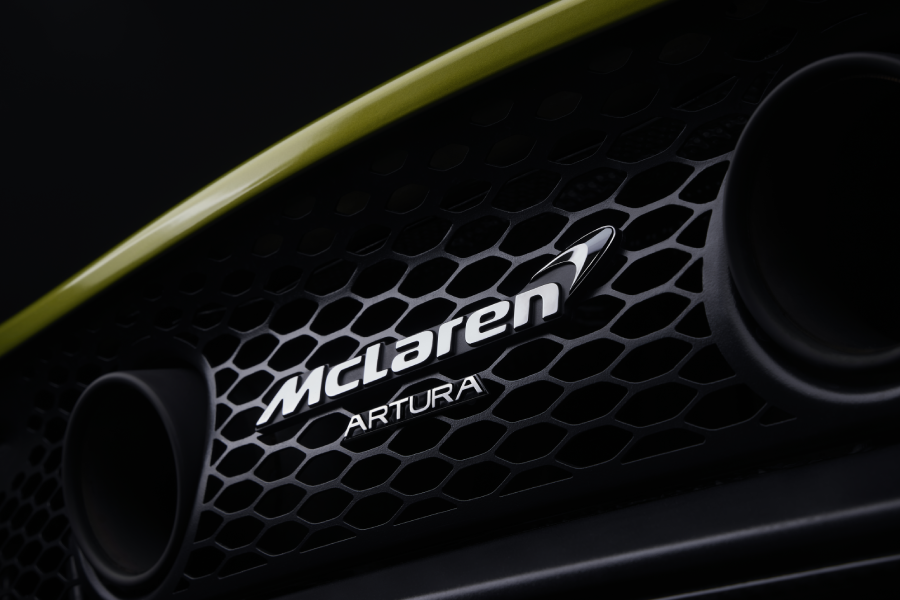 Marking the beginning of an all-new compact twin-turbocharged V6 petrol engine, McLaren is taking the transition to cleaner and greener motors with a lightweight High-Performance Hybrid powertrain. Retaining the performance benefits of McLaren's larger capacity V8 engines, its hybrid cousin adds improved torque response at low engine speeds and scintillating acceleration as soon as you put your foot down.
Capable of running electric power alone for everyday emission-free urban journeys, the Artura gives drivers the best of both worlds, whether they're racing or just dodging slow drivers on the way to work. Though if you can afford a McLaren, shouldn't you be retired by now?!
Stemming from the McLaren P1 hybrid hypercar unveiled in 2012, and the more recent Speedtail Hyper-GT (McLaren's fastest ever car with a top speed of 403km/h), the proudly British company continues its pioneering mentality with the first car to be built on an all-new, platform architecture optimised for electrification.
Designed and manufactured in the UK at the McLaren Composites Technology Centre, the Artura carries on its commitment to super-lightweight engineering principles, moulded from the years of experience on both the race track and the road. Derived from the Celtic name for noble, Artura is likely to be McLaren's most regal vehicle yet. "Every element of the Artura is all-new, says Mike Flewitt, chief executive officer, McLaren Automotive. "From the platform architecture and every part of the High-Performance Hybrid powertrain to the exterior body, interior and cutting-edge driver interface – but it draws on decades of McLaren experience in pioneering super-lightweight race and road car technologies to bring all of our expertise in electrification to the supercar class."
Artura is the purest distillation of everything that we have done to date. We poured every drop of our expertise in super-light engineering, extreme power, electrification and race-honed agility into its DNA to deliver a uniquely intense McLaren experience. #Artura pic.twitter.com/QhlbA30ZKW

— McLaren Automotive (@McLarenAuto) November 23, 2020
You'll Also Like:
The 1971 Datsun 240Z Series I Was Completely Unexpected
Gordon Murray Created the McLaren F1, and Now the T.50
This 'Suitcase' Will Get Your EV an Extra 40 Miles of Range in 30 Minutes