McLaren Elva Gulf Dresses to Match $1.7 Million Price
The ink on the contract to renew the partnership between McLaren and Gulf Racing isn't even dry yet, and we're already being treated to the benefits. The McLaren Special Operations team dressed out a McLaren Elva in Gulf Racing livery, and the result is a true work of racing beauty.
You'll also like:
The 2021 Jaguar F-TYPE is as Dynamic as it is Beautiful
Bentley Flying Spur V8 Drops the Power but Not the Luxury
Ferrari Unveils First Plug-In Hybrid Convertible Spider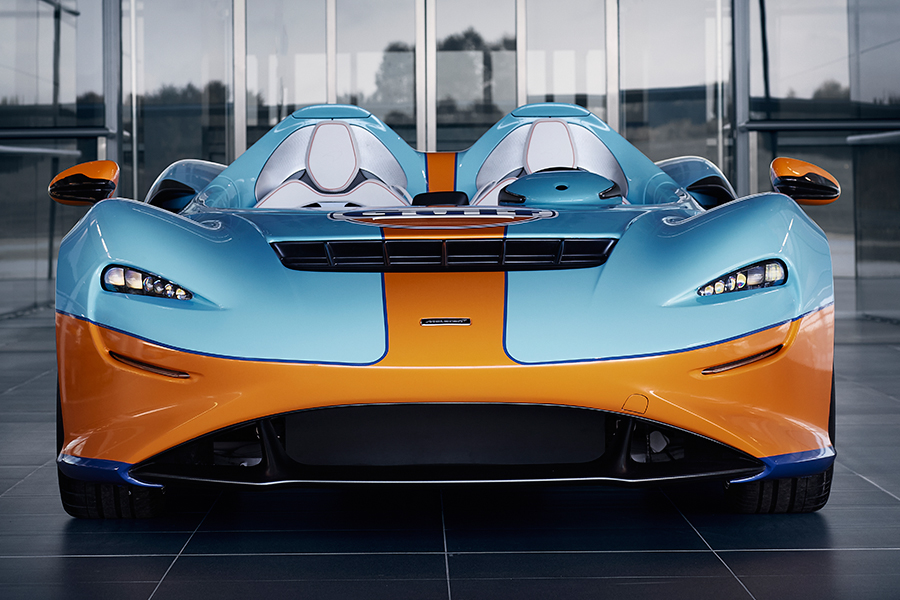 "The McLaren Elva Gulf Theme by MSO is a striking celebration of both McLaren's history in sports car racing and our new partnership with Gulf Oil. McLaren Special Operations is committed to pushing the boundaries of the 'art of the possible' and projects like this showcase the increasingly extensive range of personalisation options we can offer customers—in this case, enhancing the authenticity of the livery by incorporating Gulf brand logos into the design," said Ansar Ali, managing director of McLaren Special Operations.
The Gulf Racing version of the McLaren Elva shone at the Goodwood SpeedWeek, which was held October 18 at the Goodwood Motor Circuit in the U.K. The detail invested into this car was beyond compare, with even the tangerine racing stripe continuing into the interior rather than just adorning the exterior, which is typically the case.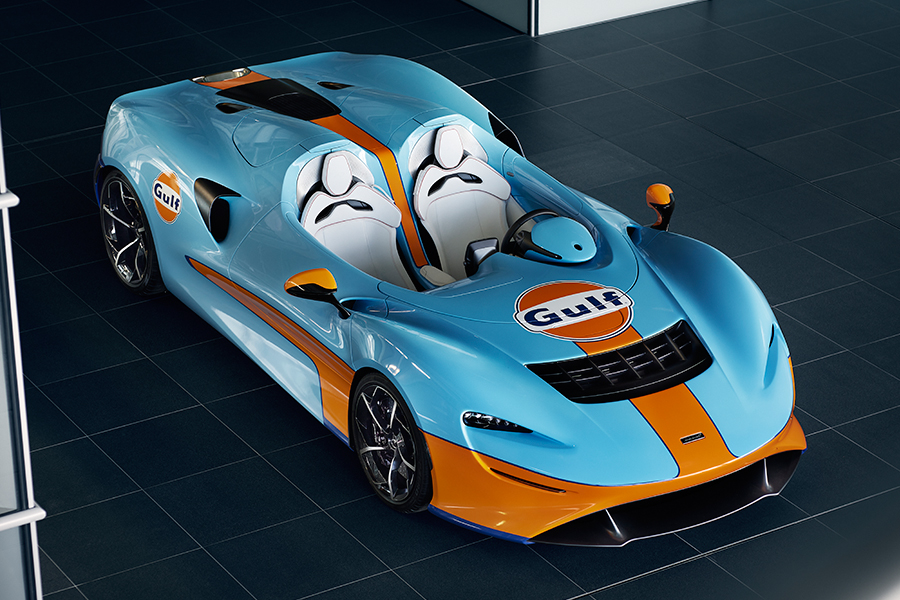 Under the hood, McLaren left the power plant alone—and it's not like they really needed to do anything there anyway. The Elva comes with a 4.0-litre twin-turbocharged V8 that is capable of 804 horsepower and 590 lb-ft of torque. Mated with a seven-speed dual clutch transmission, the Elva can launch from 0 to 60 miles per hour in less than three seconds. From there, it hits 124 miles per hour in 6.7 seconds.
McLaren hasn't revealed a top speed for the car, but suffice it to say that there is little doubt that it can live up to the Gulf Racing livery. McLaren will start delivering the Elva this year, and while customers have plenty of options with paint and liveries for these supercars, only 149 examples of the Gulf version will be made.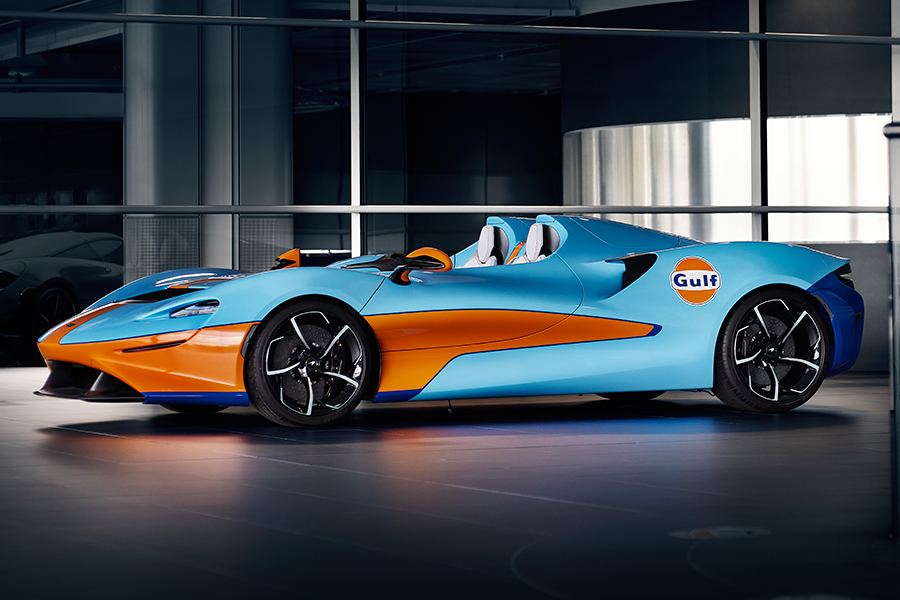 You'll also like:
The 2021 Jaguar F-TYPE is as Dynamic as it is Beautiful
Bentley Flying Spur V8 Drops the Power but Not the Luxury
Ferrari Unveils First Plug-In Hybrid Convertible Spider