Mercedes Benz's MBUX Hyperscreen is a Massive AI-Enabled OLED Dashboard
If you thought the Maserati's Levante GTS Heads Down Under in 2020 unveiled last year was pretty wild, get ready for the Mercedes Benz MBUX Hyperscreen. This 56-inch OLED display was designed to replace the conventional instrument cluster and infotainment system found in your car. Unveiled at CES 2021, this radically new technology will first appear inside the EQS, scheduled for release sometime between 2022 and 2023.
You'll Also Like:
Mercedes-Benz and N+ Just Dropped the Ultimate eBike
2021 Mercedes AMG GT Black Series Goes Big
1st Mate is the 'Man Overboard' Safety System for the 21st Century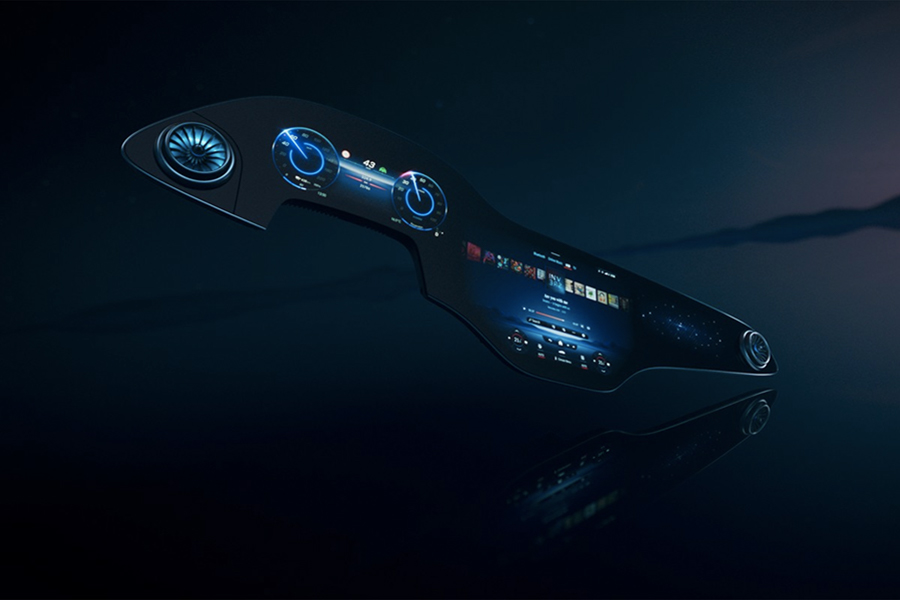 Cue the Owen Wilson compilation because "wow!" The Mercedes Benz MBUX Hyperscreen is a massive curved OLED screen that stretches across the EQS electric vehicle's cockpit. Replacing everything around the steering wheel, the visually impressive Hyperscreen is like staring into the future of automotive technology. Packed to the brim with artificial intelligence alongside machine learning software and adaptable functionality, this is way more than just a fancy dashboard, it's a driving revolution.
As an example of digital/analogue design fusion, the entire display blends seamlessly together, while also leaving room for integrated air vents and the steering wheel. Featured as an optional addition to the new Mercedes Benz EQS, Tesla might need to go back to the R&D because their integrated touch screen display will not cut it after seeing the Hyperscreen.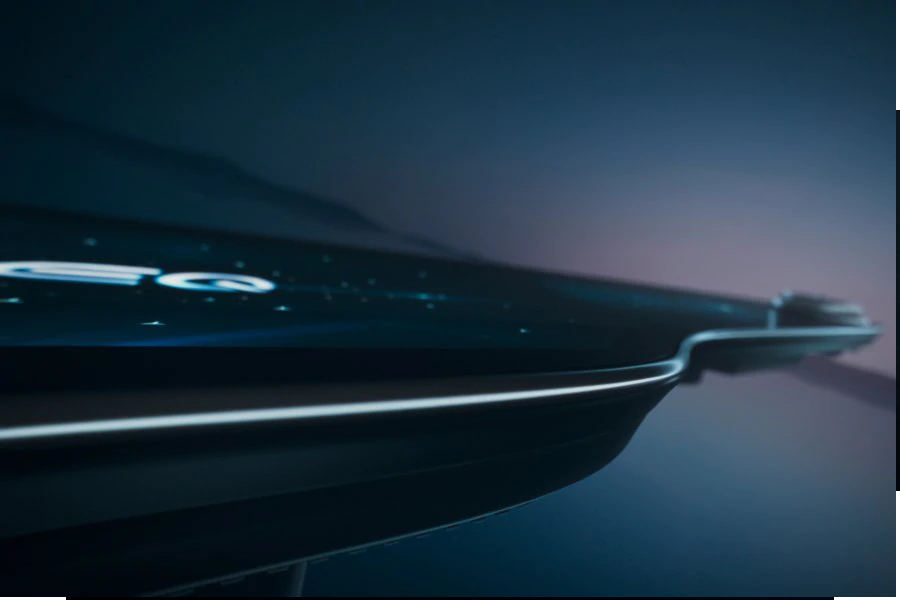 Unlike most dashboards and vehicle interfaces that require pressing several buttons, or swiping between multiple screens, the Mercedes Benz Hyperscreen uses an AI-assisted user interface with context-sensitive awareness. Proactively displaying the correct information and function at the right time, the context-sensitive display is optimised continuously by changes in the surroundings and user behaviour.
Even the passenger gets their own display and operating area. With up to seven profiles, you can customise the entire display from left to right depending on who is driving and who is tagging along. To save on power, while driving solo the screen becomes purely decorative, displaying animated stars or the Mercedes-Benz Pattern. Though we're sure there will be plenty of screensavers to choose from when it arrives sometime between 2022 and 2023.
---
Featured Video from Man of Many
---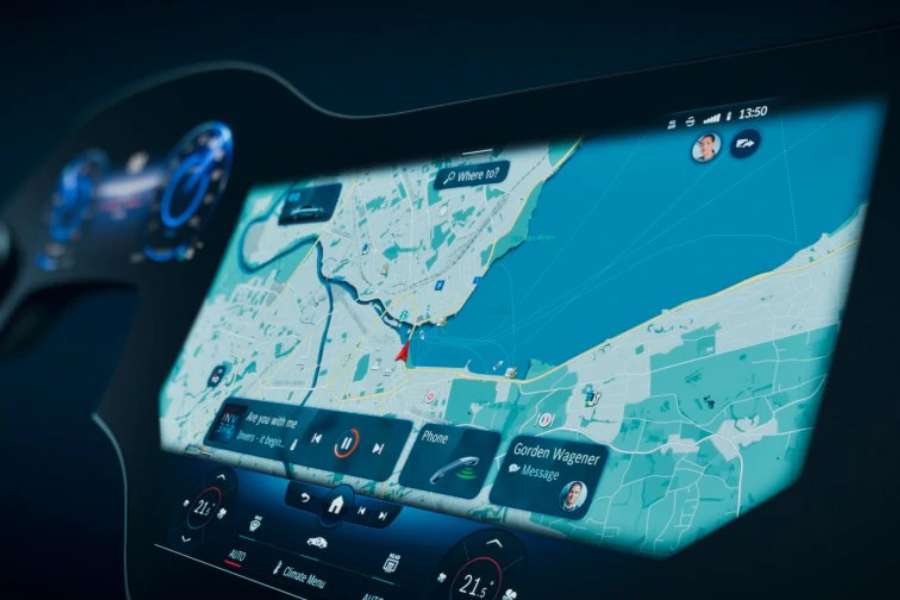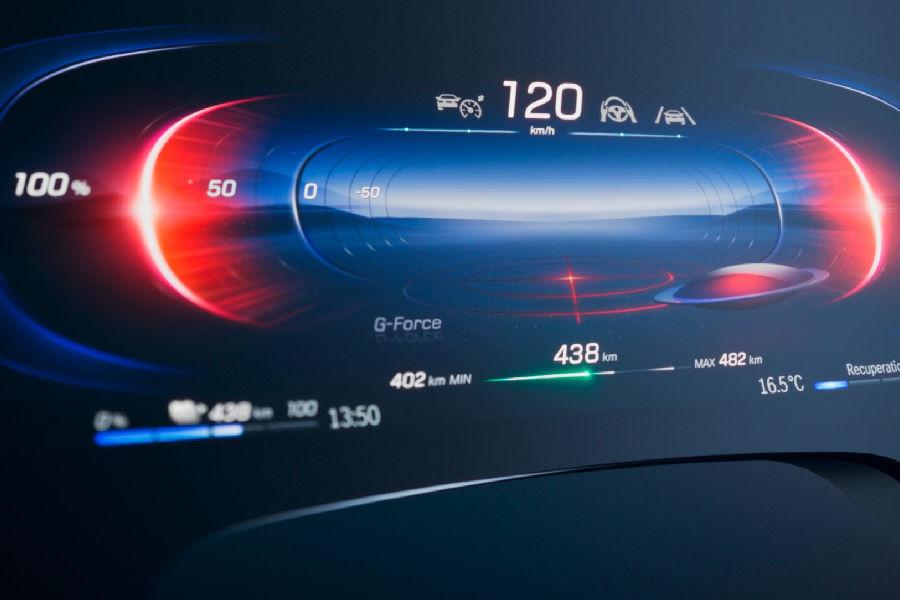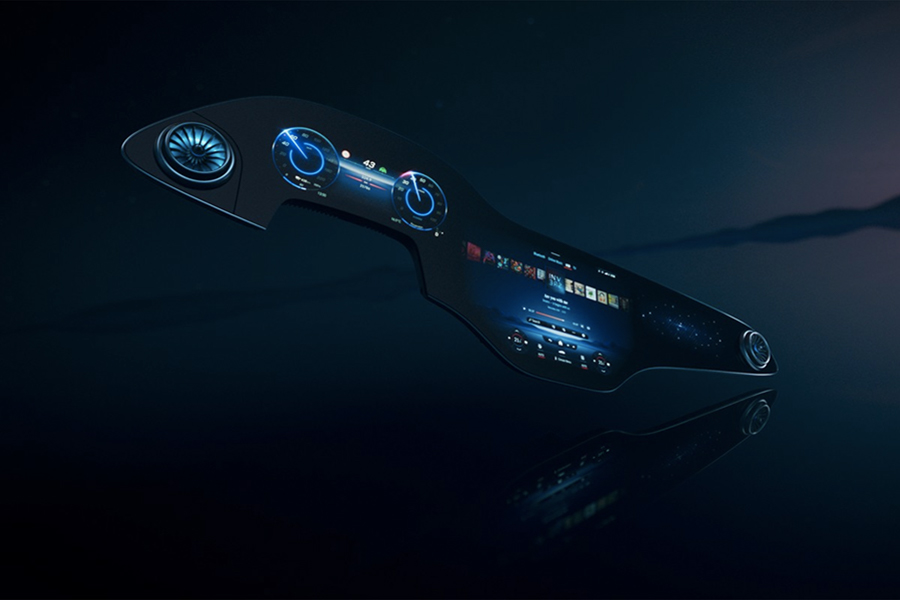 You'll Also Like:
Mercedes-Benz and N+ Just Dropped the Ultimate eBike
2021 Mercedes AMG GT Black Series Goes Big
2022 Land Rover Trophy Edition Revives the V8 Glory Days
---
Featured Video from Man of Many