Mil-Spec Covers its 500hp Hummer H1 with Kevlar
If you don't know who Mil-Spec Automotive is, then you don't know Hummers. The Birmingham, Michigan, based customisers offer aftermarket upgrades for Hummer. They also do complete off-frame restorations, putting in new powertrains and then completely restyling the cabin.
Their Hummer H1 was just recently delivered to its new owner.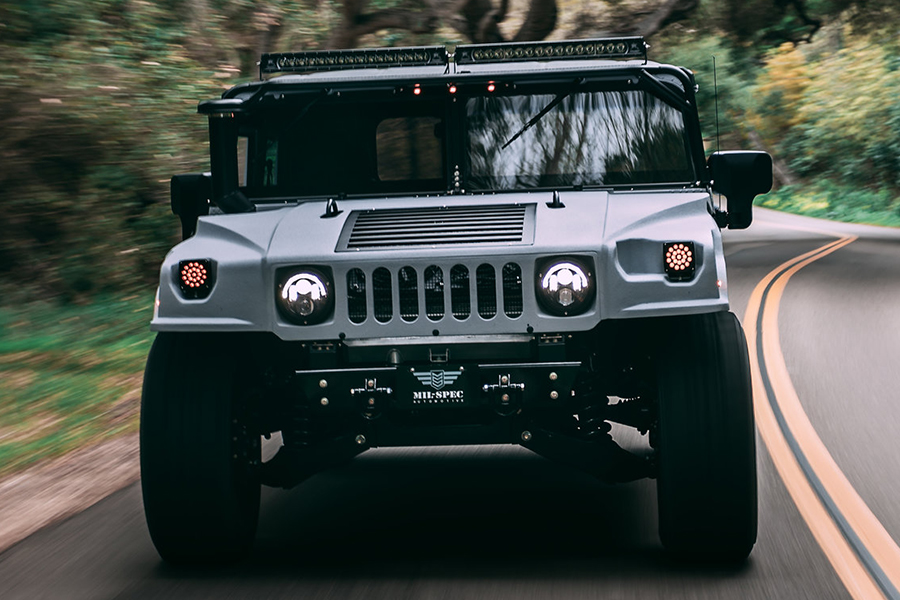 Only the fifth vehicle to roll out of the shop, the H1 was completely stripped down and then put back together. Mil-Spec added in upgraded AM General axles with ARB Air Locker differentials. Hummers are designed to go anywhere regardless of the terrain—and there's little that the H1 wouldn't be able to overcome thanks to its new 6.6-litre Duramax diesel engine.
The engine was further tuned up to make it pump out 500 horsepower and 1,000 lb-ft of torque. All that power gets transferred to an Allison 1000 automatic transmission and part-time 2-speed transfer cases, which Mil-Spec has also been upgraded. Mil-Spec also added in a set of Wilwood brakes for extra stopping power.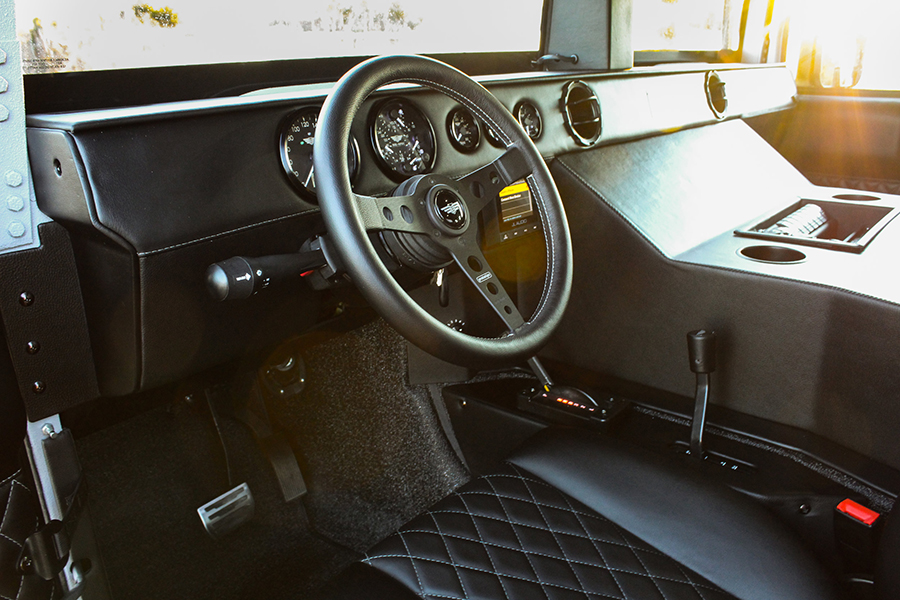 The exterior also received special treatment, getting coated with a polyurethane-kevlar body coating. A roll cage also provides a space for the spare tyre directly above the bed. Speaking of tyres, the H1 is equipped with 20-inch Black Rhino Armory wheels covered in 38-inch Nitto Ridge Grappler tyres.
The customer also requested that this H1 have an aluminium snorkel intake and a functional hood scoop.
Above the windshield is a 60-inch LED lightbar. The canvas cover is made of Tough Duck marine canvas. The front grille is protected by a steel tube enclosure. The interior comes decked out with Blak Nappa leather seats and panels. The dash and centre console are also upholstered.
The handles are actually paracord, and the vinyl-covered floor won't mind your muddy boots.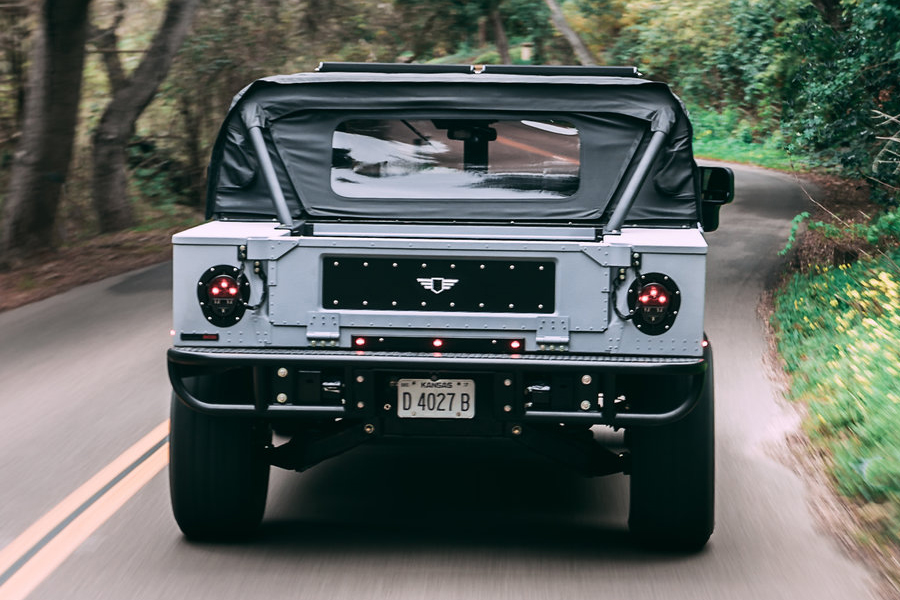 "These trucks offer so much potential and really are amazing platforms for a company like ours to come in and re-engineer as well as redesign them as bespoke builds for enthusiasts looking for something completely different," said Mil-Spec CEO Adam Mitchell.
With that kind of vision, and with their proven track record, Mil-Spec Automotive is a company to watch.