Mil-Spec's Ford F-150 is a 5,700-Pound Performance Machine
Mil-Spec Automotive out of Birmingham, Michigan, is coming out of its corner to weigh in on what a truck should be—more specifically on what the F-150 should be. According to Mil-Spec's CEO Adam Mitchell, the project captures his team's "deep passion for upgrading some of the world's most celebrated trucks."
You'll also like:
Win a Custom Electric Ford Bronco Worth $300,000 and $20,000 Cash
Commonwealth Classics' 1990 Land Rover Defender 110 Cops a Unique Upgrade
This 440HP V8 Swapped Suzuki Mighty Boy is Kei Car Stupidity at its Best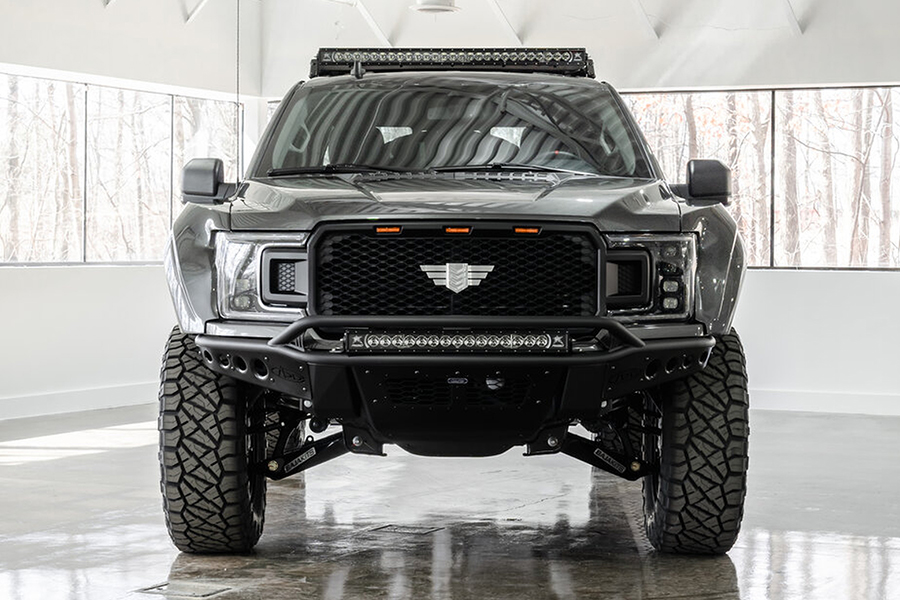 The "tactically inspired alternative" to the F-150 Raptor, the Mil-Spec F-150 starts by taking on the already impressive Raptor engine and its 450 horsepower with a naturally aspirated 5-litre V8 with a 500 horsepower output. That means that the 5,700-pound truck can go from 0 to 60 miles per hour in just 5.7 seconds. If you want to step things up even more, you can elect to have the optional Baja Performance Suspension Package added on. This set up installs Fox Racing components to improve the truck's off-road performance. This suspension adds 11 inches of wheel travel while also boosting track width, adding as much as 13.5 inches over the standard F-150. And it's not just width that is boosted, but the length also gets an additional seven inches.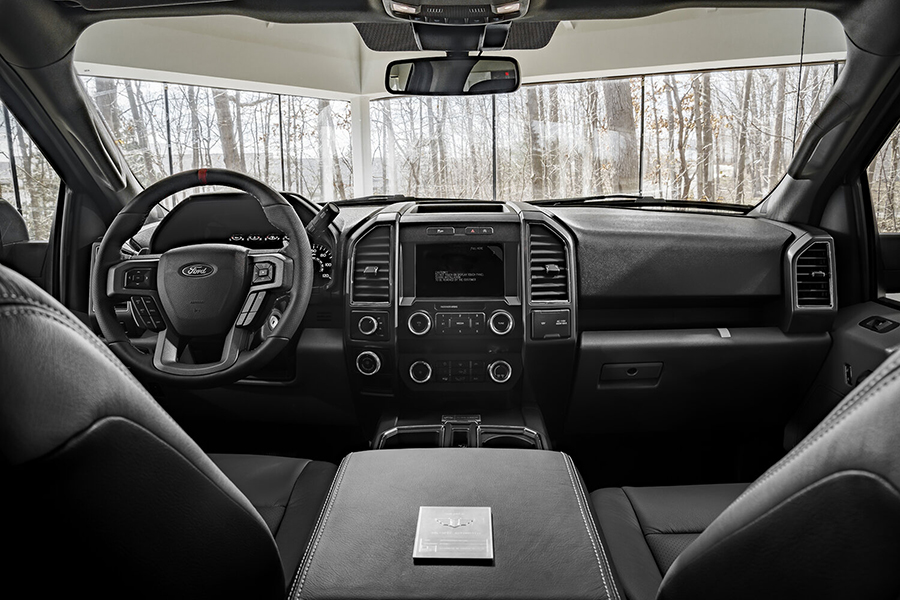 Mil-Spec also adds in magnesium paddle shifters that mate with the transmission to offer sport and manual modes. Finally, the off-road LED lighting system makes everything more visible even in the darkest situations. The 37-inch Nitto Ridge Grappler tires are installed on 20-inch Black Rhino Arsenal wheels. The accent hardware is all made of anodized aluminium that has been powder-coated gloss black. The Baja Package also comes with a low-profile roof rack, dual KC light Pod systems, a chase rack, and an integrated tire carrier.
Base price for the Mil-Spec Ford F-150 is $85,000, which, while short of the $100,000+ price point of the 2023 Raptor R, does includes the price of the donor F-150. Adding on the Baja package brings the price to a cool $100,000.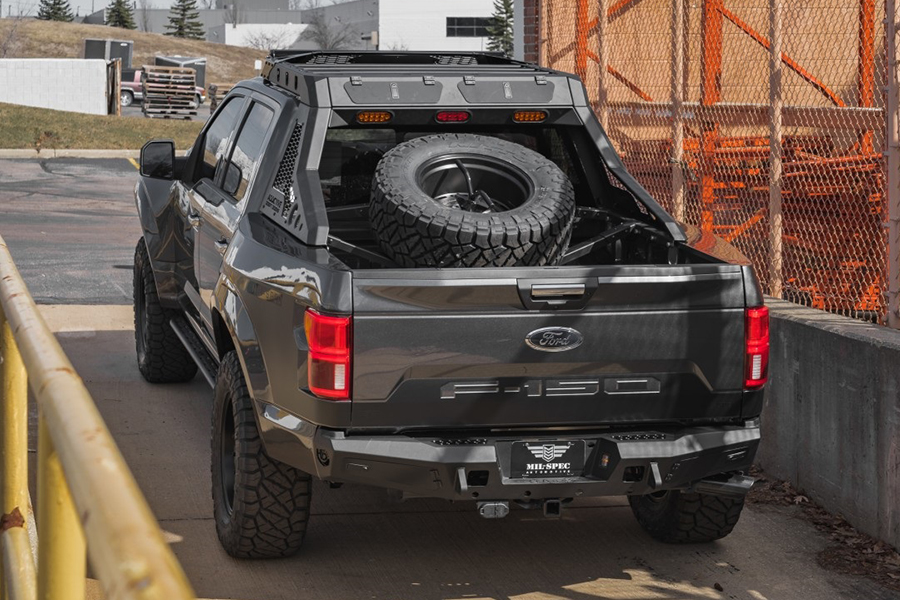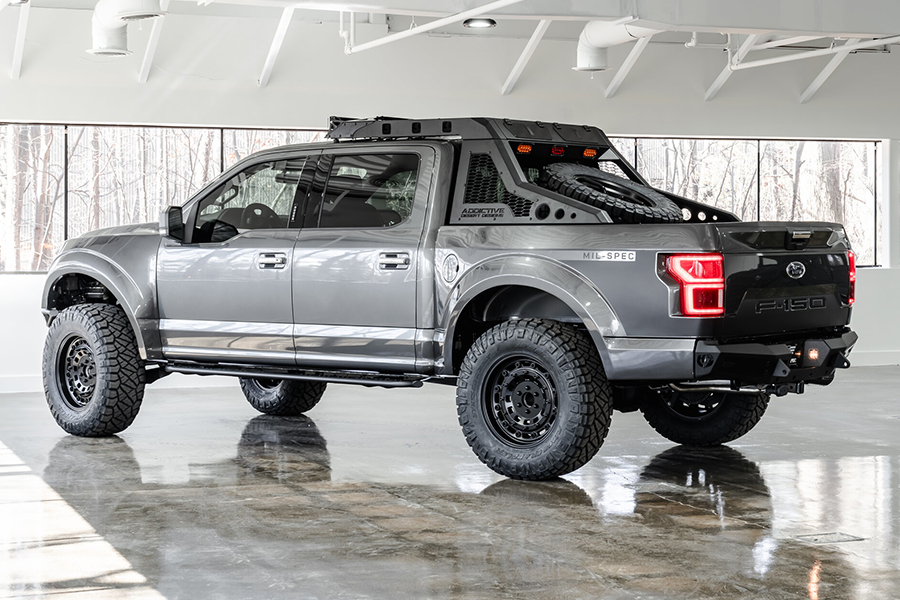 You'll also like:
Win a Custom Electric Ford Bronco Worth $300,000 and $20,000 Cash
Commonwealth Classics' 1990 Land Rover Defender 110 Cops a Unique Upgrade
Mansory's Aston Martin DBX Pushes the SUV to 800HP