Mil-Spec's Hummer H1 Lives Up to Its Potential
The Hummer was already a beast built to take on anything. With the capability of fording 30 inches of water and climbing a 60-degree slope, all while carrying troops or equipment, the military Humvee was pure transportation. The civilian version, the original Hummer, did little more than throw in a stereo and a few other comforts. Mil-Spec Automotive is revisiting this original bad boy.
You'll also like:
2021 Bentley Bentayga is a 540hp Luxury SUV
Ineos Resurrects the Original Defender for the Grenadier
Nissan Returns to Electric Vehicles with Ariya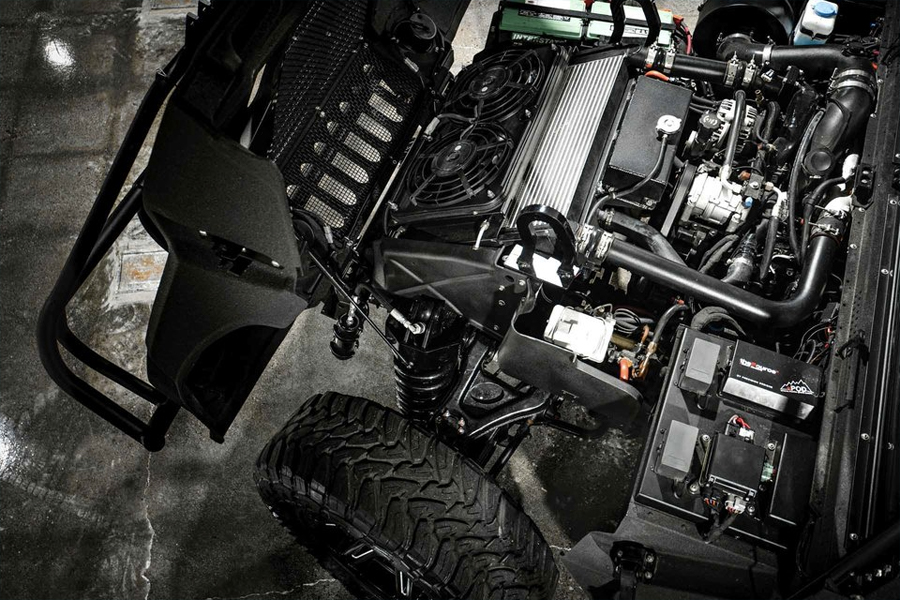 "To me, growing up, the Hummer was always the ultimate off-road rig," says Mil-Spec's CEO, Adam Mitchell. "But it was never something that I thought was done right. It really had a poor reputation in a lot of ways. I had a vision—I wanted to do my best to change what the vehicle represents to people." That's a vision that's shared by more than just Mitchell. Mil-Spec's Chief Innovation Officer, Ian Broekman, observes, "The auto industry is shifting away from creating icons. There's a lot of homogenisation, a lot of standardisation. The brands are blending together. People from our generation are looking to older cars and wishing that we could modernise them, or create some sort of high design version."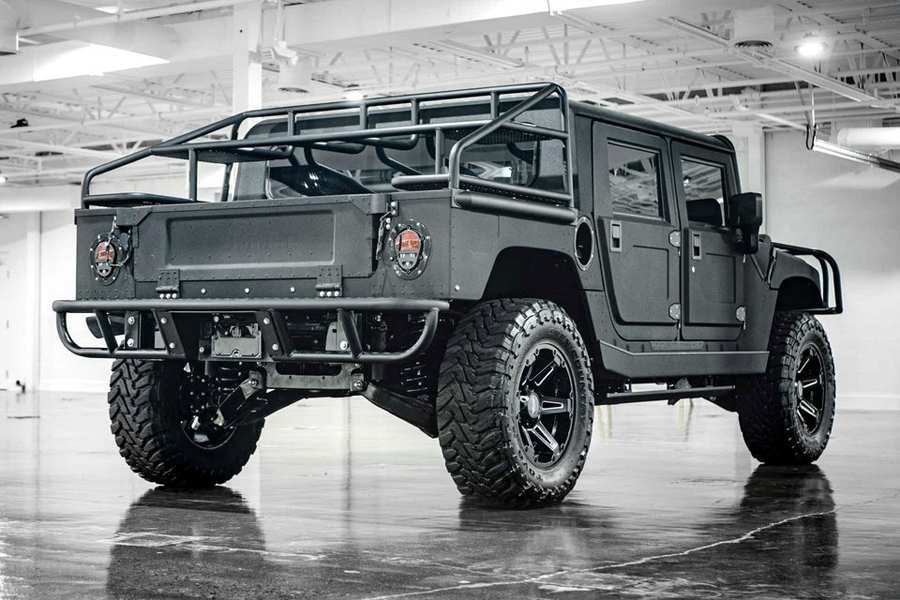 Doing that with an H1 is no small task. It starts with stripping down a donor vehicle to its bare metal and then powder coating before re-assembling, including adding 10-gauge aluminium to stiffen the shell. From there, it's time to find a new engine, and in this case, it's a 6.6-litre Duramax turbodiesel V8 with an output of 500 horsepower and 1,000 lb-ft of torque. That engine gets mated to an Allison 1000 six-speed automatic transmission with a part-time 4WD transfer case from a Chevy Silverado HD. Mil-Spec also upgrades the powertrain cooling systems, insulates the cabin, vents and slots the inboard brake rotors, bolsters the portal axles and steering, installs a locking rear differential, and performs a custom suspension tuning.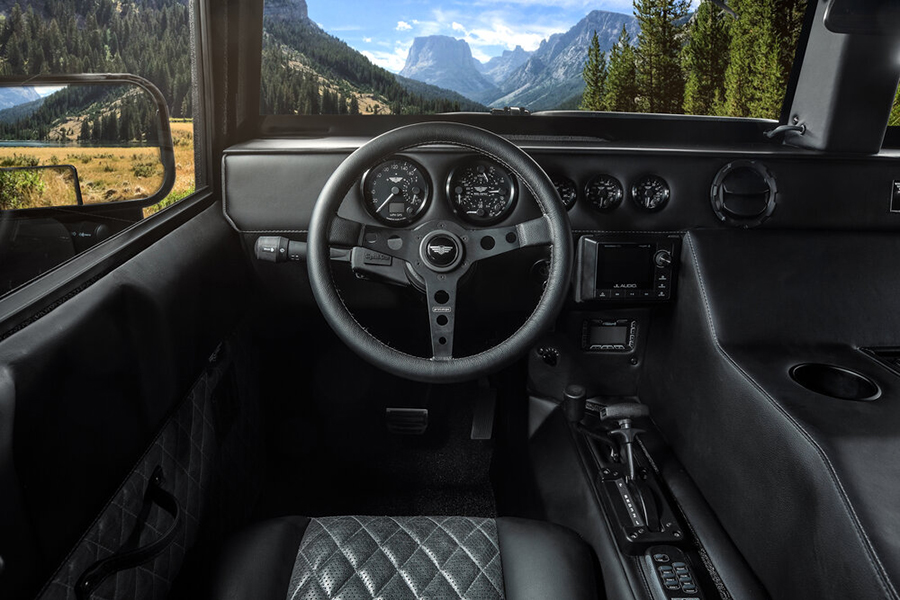 The Spartan interior is also redone, even though you can't really alter the layout much. Speedhut gauges are added as are modern bucket seats. A Bluetooth-capable sound system provides the tunes and the HVAC system is overhauled to keep the rig comfortable. There's a lot that goes into the Mil-Spec Hummer H1, and you'll pay accordingly—starting at USD$218,500. But what you'll get is a rig is all that it can be.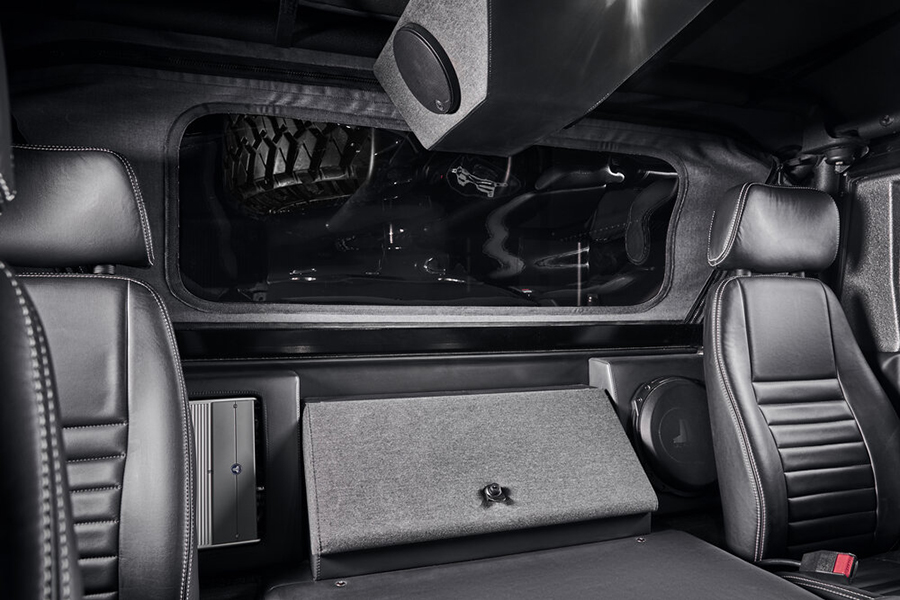 You'll also like:
2021 Bentley Bentayga is a 540hp Luxury SUV
Ineos Resurrects the Original Defender for the Grenadier
One-Off 1995 McLaren F1 Set to Go Under the Hammer