Mitsubishi 4000GT Fan Concept Brings the Nostalgia
If you were playing Gran Turismo on the Sony PlayStation in the 1990s, chances are you fell in love with the Mitsubishi 3000GT because of its specs and supercar performance. Now you can have the same feelings for the next generation, the Mitsubishi 4000GT as created by artists Matthew Parsons.
You'll also like:
The Lucid Air Electric Sedan Isn't Just a Tesla Killer
Lamborghini's SCV12 is its Most Powerful V12 Ever
Robert Downey Jr.'s Custom Mustang Would Make Stark Envious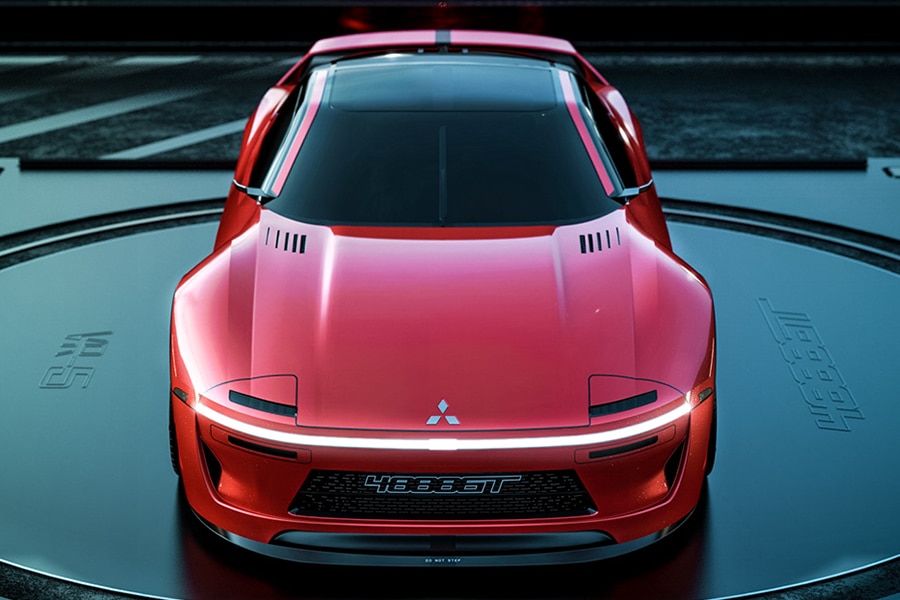 The stunning design was "a quick personal project envisioning what a modern-day Mitsubishi 300GT could look like," says Parson. Parson shortened up the overhangs of the original to create a greater sense of forward movement. He also gave the 4000GT sharper edges and stronger lines, as well as more subtle air channels. Parson also invoked the VR-5 emblem to denote that the car would represent the next step to the VR-4 system. While those changes were put into place, much of the car stays true to the original design. The headlights are pop-ups and there is a full-width daytime running light that replaces the original's front bumper indicator lights. Separate taillights in the rear replace the original's full-width lights. The brake light is mounted on the wing, which arches from fender to fender.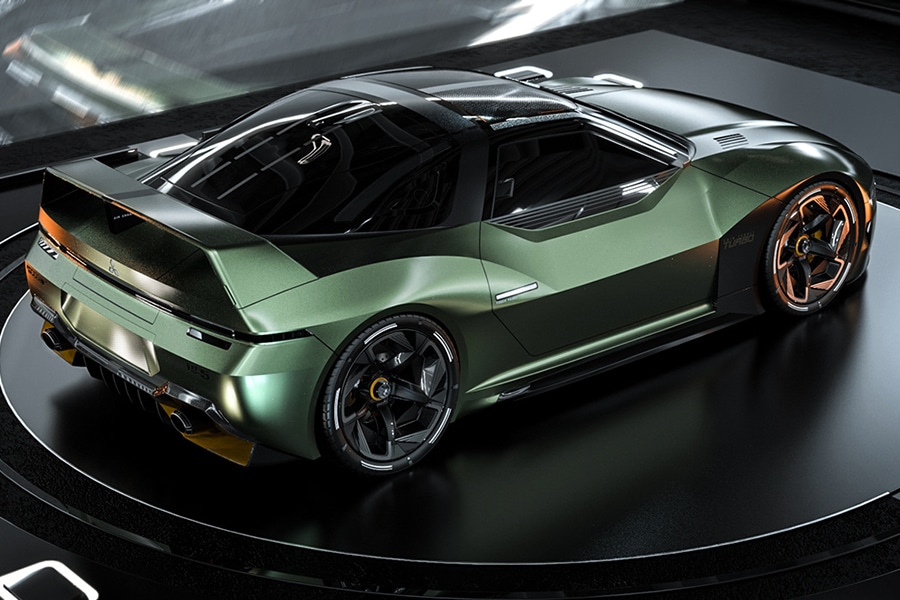 Back in the 1990s, when the 3000GT was being produced, it came with a transverse-mounted 3-litre, 24-valve V6 engine. The naturally aspirated powerhouse also featured twin turbochargers. The 3000GT sported a front-wheel-drive layout. Parson doesn't provide any suggestions of what the 4000GT would sport, but given the specs of the original, Mitsubishi would have to come up with something special for this new design. That begs the question of whether Mitsubishi would consider such a build. Given that they just joined an alliance with Renault and Nissan, it's possible that the manufacturer would consider it. Regardless of whether this car ever goes into production, though, it meets the original intention of the design. "As a big 90s JDM fanatic, it has been rewarding to work on a childhood favourite and I hope it invokes some nostalgia to its viewers," writes Parson. It does indeed do that.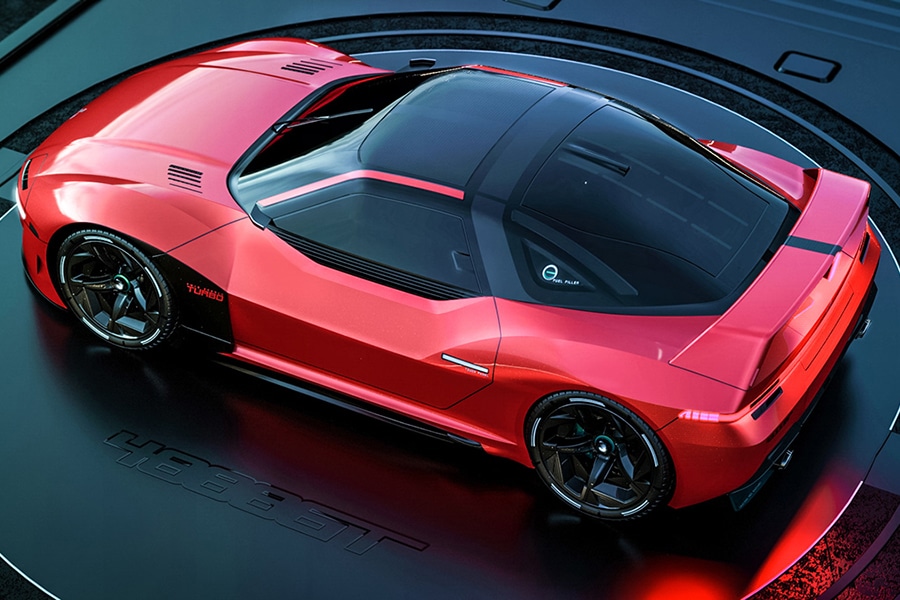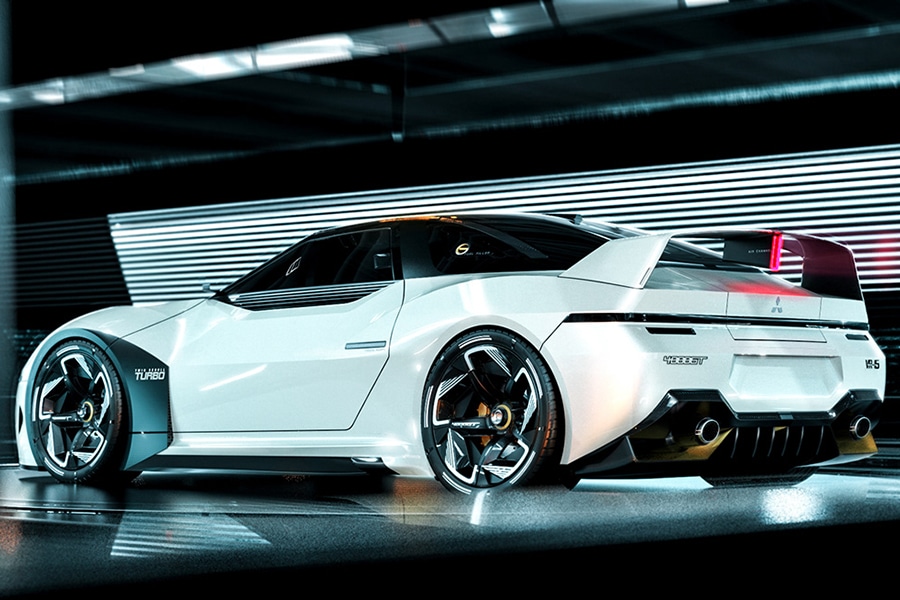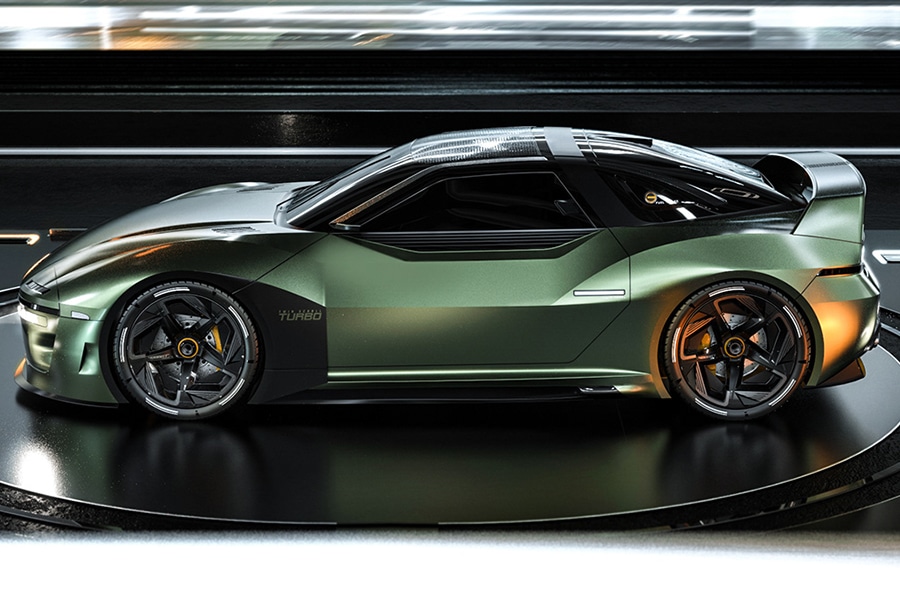 You'll also like:
Holy Shift Turns a Suzuki Omni into a Battle Van
Lamborghini's SCV12 is its Most Powerful V12 Ever
2022 BMW X4 xDrive30i Review: Just How Sporty is it?