Morgan Draws the 3 Wheeler to a Close with P101
The ten-year lifecycle of the Morgan 3 Wheeler is coming to an end. The Morgan Motor Company first introduced the 3 Wheeler in 2011, and now, for 2021, they'll be issuing the final version, the P101 edition. After this special edition, production of the 3 Wheeler will draw to a close.
You'll also like:
Deus Finally Finishes Its BMW 2002 Custom
Pegasus' 6-Wheel Land Rover Defender is Unrecognisable
The 2021 Jaguar F-TYPE is as Dynamic as it is Beautiful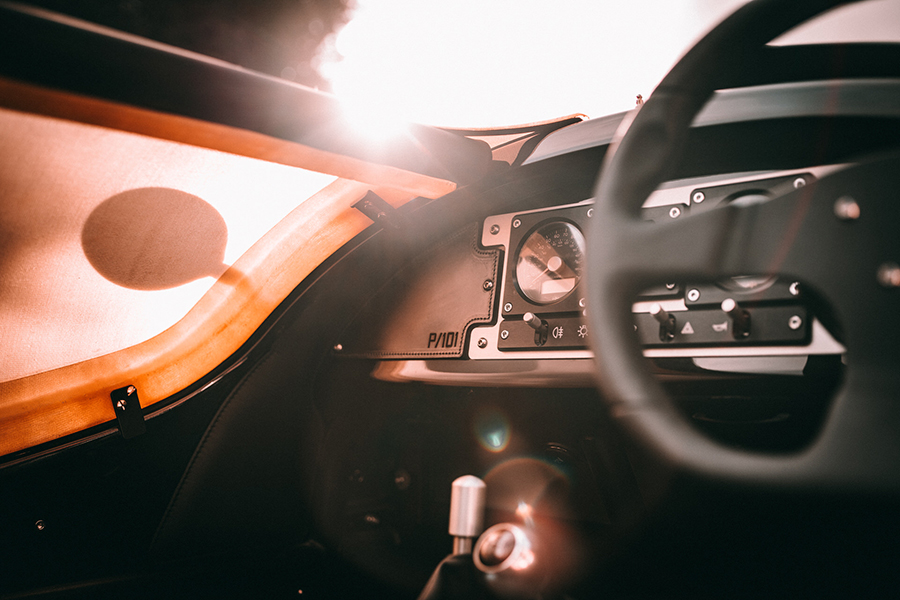 The 3 Wheeler was conceived by Morgan's in-house Design and Engineering department. Over the course of a decade, the 3 Wheeler has seen more than 2,500 examples being made. The car has a distinctive single-leaf tonneau cover. Made of a composite resin, the cover is a natural translucent gold colour, hearkening back to the engine shrouds used on race cars in the 1970s.
In keeping with the racing car theme, the wheels feature a low-drag aero-disc design that not only cuts down on turbulence for the suspension and wishbone, but also streamlines the look of the car. The front tires also feature torque markers. The straight cut exhaust is coated in black and white ceramic, offering a contrast on the left and right side of the model. The fly screen, louvres, and exposed rivets bring to mind the earliest race cars.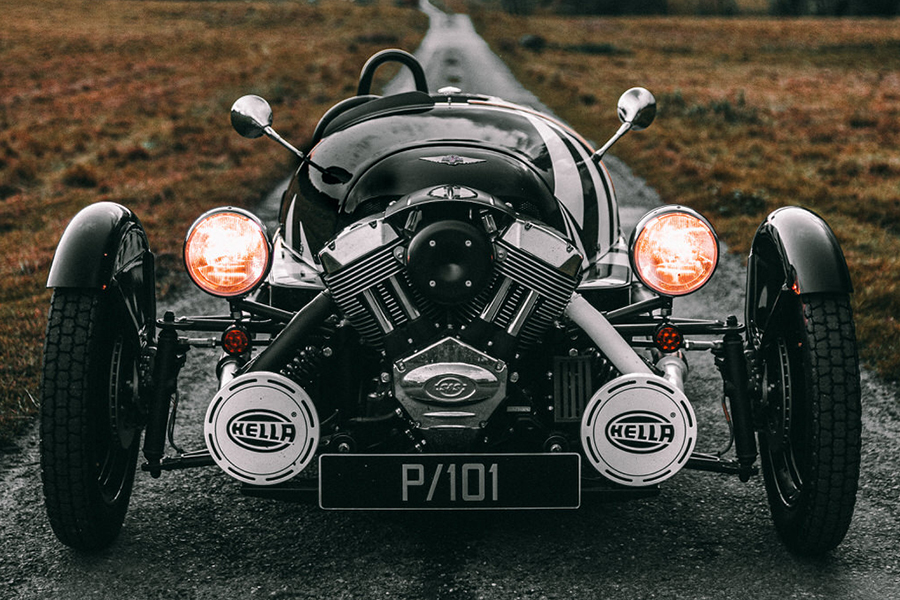 "Production of the most recent 3 Wheeler has been a thrilling and exciting chapter in Morgan's history," said Steve Morris, the Chairman and CEO of Morgan Motor Company.
"The significance of the original Three Wheeler is undoubted, however, the introduction of the 'current' 3 Wheeler in 2011 proved to Morgan, and the world, that fun cars still have a place and that the 'why not' attitude is sometimes best." For the P101, Morgan is offering four different art packs. The Belly Tank references liveries of belly tank racers or "lakesters."
The Dazzleship calls on the inspiration of film and period military vehicles. The Aviator is inspired by the nose art of RAF planes in WWII. And the Race Car comes with stripes and roundels, just as did the early Morgan race cars. The P101 is a limited edition production of just 33 production slots, and is priced at £45,000.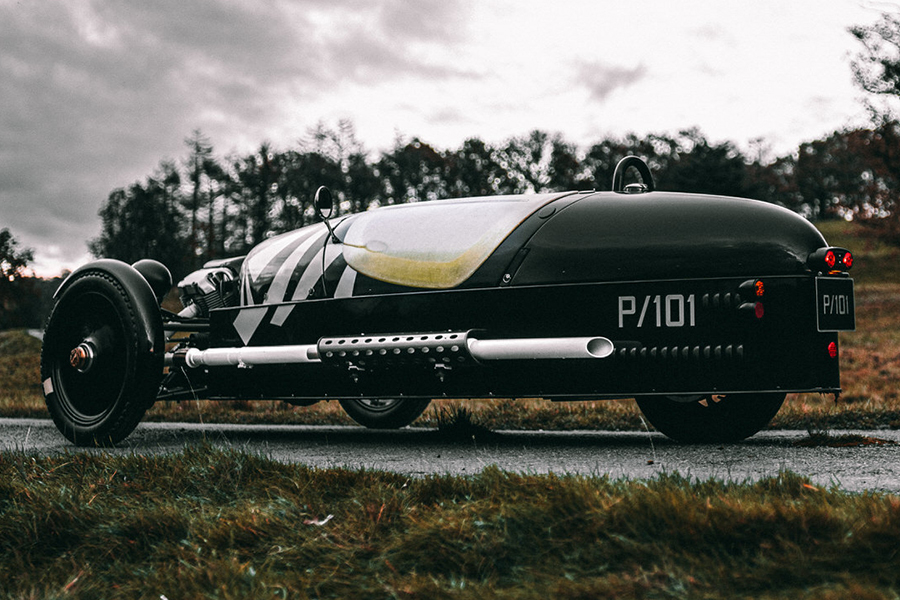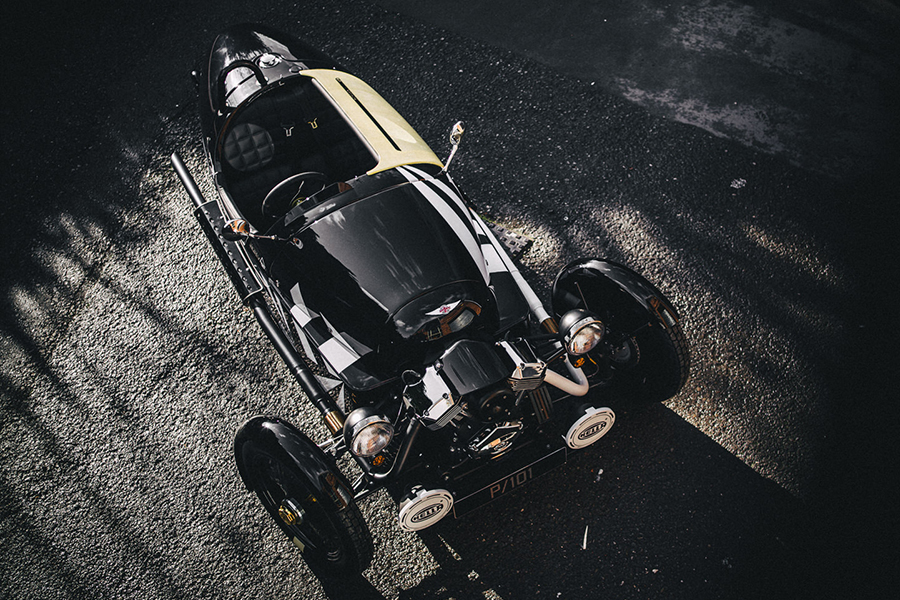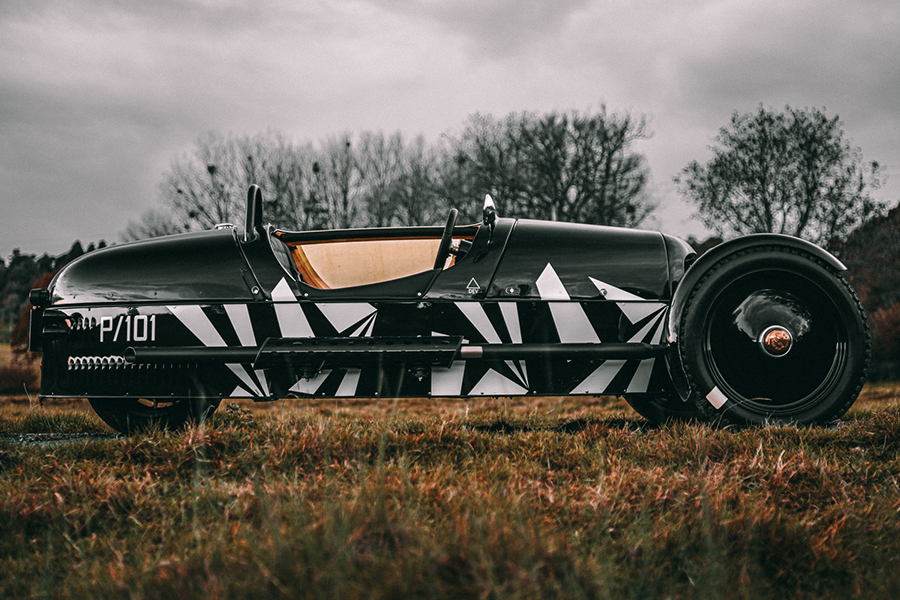 You'll also like:
Deus Finally Finishes Its BMW 2002 Custom
Pegasus' 6-Wheel Land Rover Defender is Unrecognisable
The 2021 Jaguar F-TYPE is as Dynamic as it is Beautiful