MZR Datsun 240z Coupes Bring a Classic Roaring Back
MZR Roadsports is bringing back the Datsun 240z. The 240z may have started out as a "poor man's" sports car, but it's anything but. The price tag may not have as many zeroes to it, but the features of the 240z are still impressive, even when compared with the more expensive competition. MZR builds on that foundation to create a line of restored cars. MZR offers three versions of the car—a Classic Edition, a Sport Edition, and a Sport Design. The Classic Edition stays as close to the original as possible, while the Sport Edition brings the 240z into the modern world with new technology. The Sport Design, which brings to mind a Singer 911, comes with an option of either a 2.8 or 3.1 liter straight six motor capable of 240 or 280 horsepower. That engine is attached to a five-speed transmission. Steering is also updated, adding in a new rack and pinion system and joints and a new suspension. The Sport Design also features LED lighting, Bluetooth capabilities, and integrated A/C, among other upgrades. The body for each of the cars is completely stripped down and sandblasted to ensure straight lines and a pristine paint job.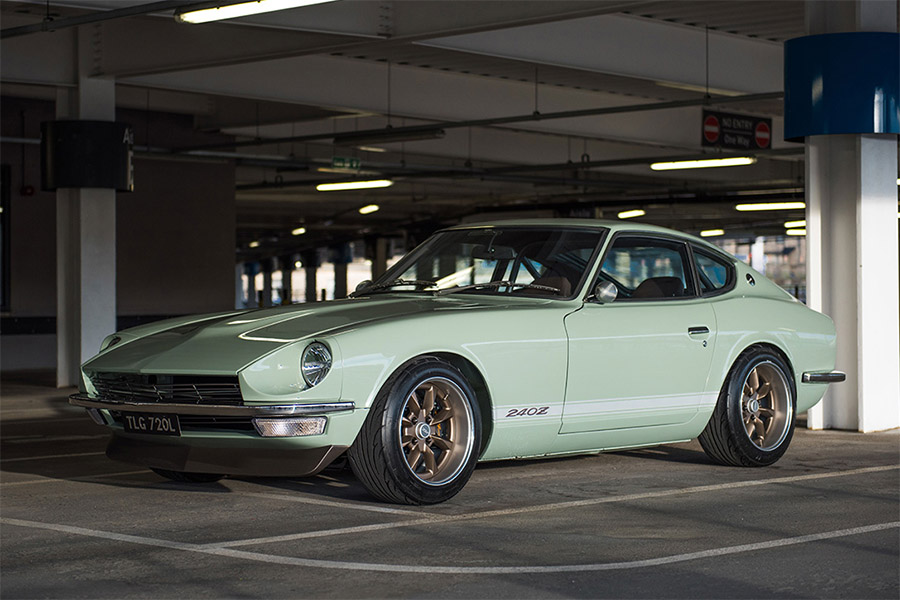 Timing for the line is perfect. Interest in vintage race and muscle cars is climbing. With American and European cars getting harder to find, more people are turning to other sports cars, like the 240z. Don't be surprised to see more of these Japanese beauties back on the road.