Nissan Ariya Single Seated Futuristic Concept Revealed
As an increasingly electrified future looms upon us, it's up to car-makers to find ways to make them exciting. Nissan's futuristic single-seater concept augurs well for the future of racing and performance cars in general while also teasing a future sporty EV from them. The Ariya single-seater borrows the same colourful hue from its SUV concept sibling but the design takes a radical turn with razor-sharp lines and a streamlined shape. The styling is unlike anything else that we have seen from Nissan but follows the design path laid down by Formula E racers.
Aside from the V-shaped grille seen on Nissan cars, we love the myriad of complex layers carefully draped on the car while it is as tantalizingly barebones as you would expect from a bonafide racing car. We also love the combination of copper and black- similar to the Ariya SUV concept unveiled a few years back.
While specifications haven't been revealed, the Ariya single-seater is made from carbon fibre while a dual-motor electric powertrain has been squeezed into its engine, just like its SUV namesake. Nissan also says that this concept could be used as a "pure single-seat racing chassis".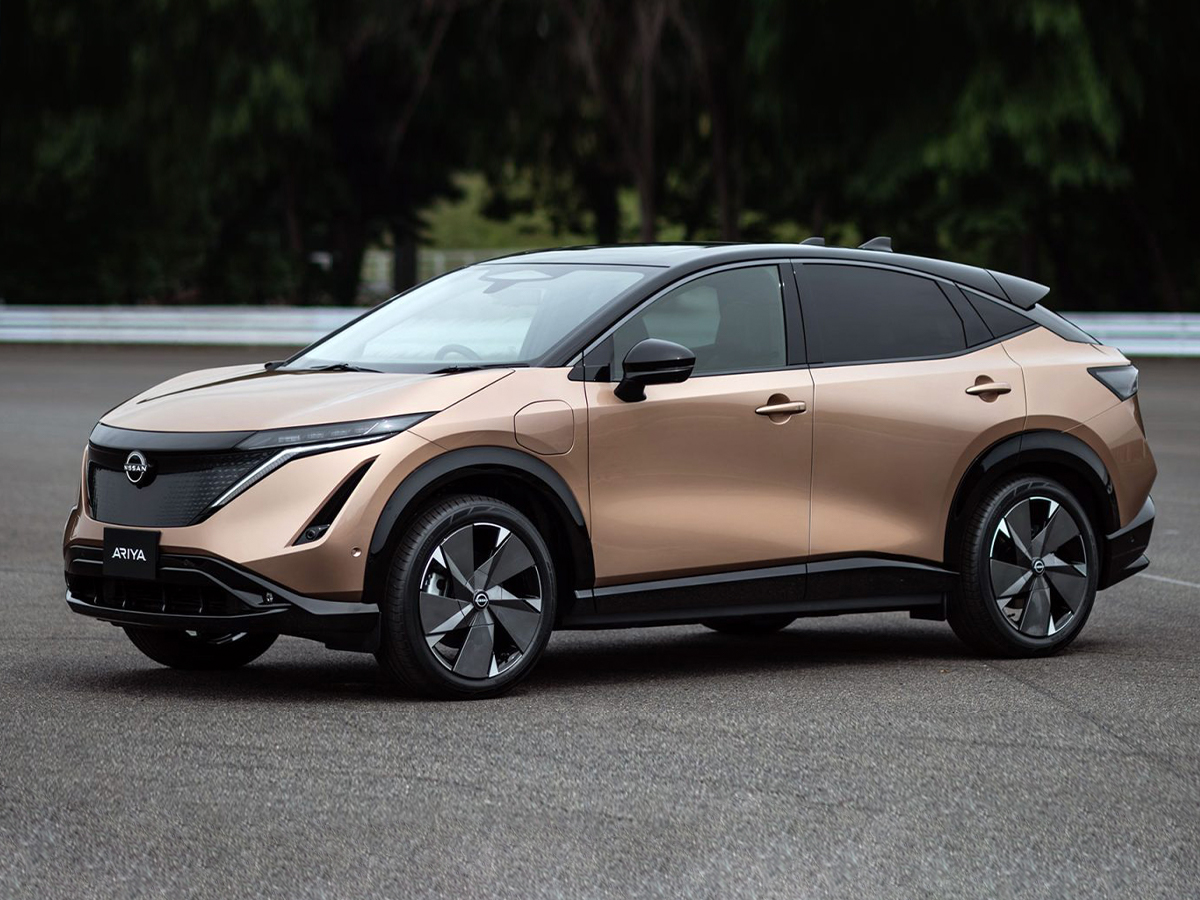 For us, it promises a stream of sportier Nissan EVs and also shows that racing won't be less dramatic without howling gasoline engines. Formula E plays a big role as a source of development for road going EVs and that's why concepts like these aren't just glitzy show cars with no real sense of purpose.
The Ariya name also holds more significance because it marks Nissan's entry to the lucrative midsize EV SUV category. Its Tesla Model Y and Mustang Mach E rivalling EV sports a distinct coupe-SUV like silhouette and a powerful electric motor promising acceleration similar to its peers. Expect 300 miles of range and a sub $50,000 price tag when it lands in Australia towards the end of 2022.
By 2030, the carmaker wants to bring out as many as 15 EVs and 23 electrified models including sports cars and supercars. Hence, while the future is electric, it won't be boring, to say the least.
---
Featured Video from Man of Many
---
You'll also like:
The Fisker Ocean is a Tesla Model X Fighter with a Vegan Edge
2022 Kia EV6 International First Drive
2022 Hyundai Ioniq 5 Launched: Serious Competition for the Tesla Model Y?
---
Featured Video from Man of Many