Novitec Customises the Tesla Model 3 for Better Aerodynamics
You know you've made it in the automotive world when people start offering customisation kits for your car. Novitec has decided to expand its range of customisations to the Tesla Model 3, offering a new set of upgrades.
The company already has a solid reputation with offering customisation kits for high-end cars, thanks to its successful revamps of cars like the Ferrari 812 Superfast and the Lamborghini Aventador S.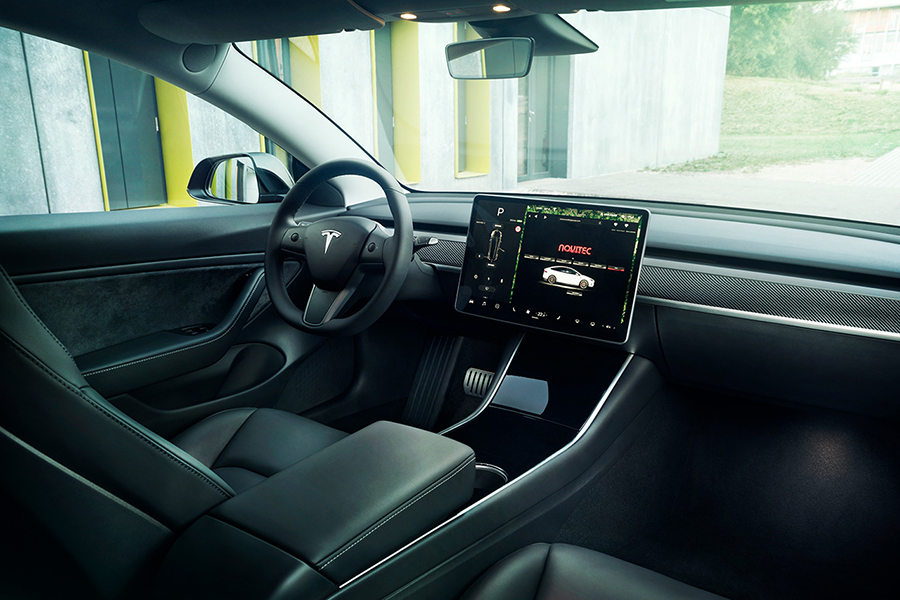 The new upgrades include new looks for the wheels, aerodynamic components, and the suspension. The wheels come courtesy of Vossen, who created the 21-inch wheels. But these aren't simply upgraded wheels in terms of looks; they also provide better ventilation and cooling to the brakes, improving performance and longevity.
The wheels are designed pretty specifically to optimise aerodynamics, and they come in 72 colour options.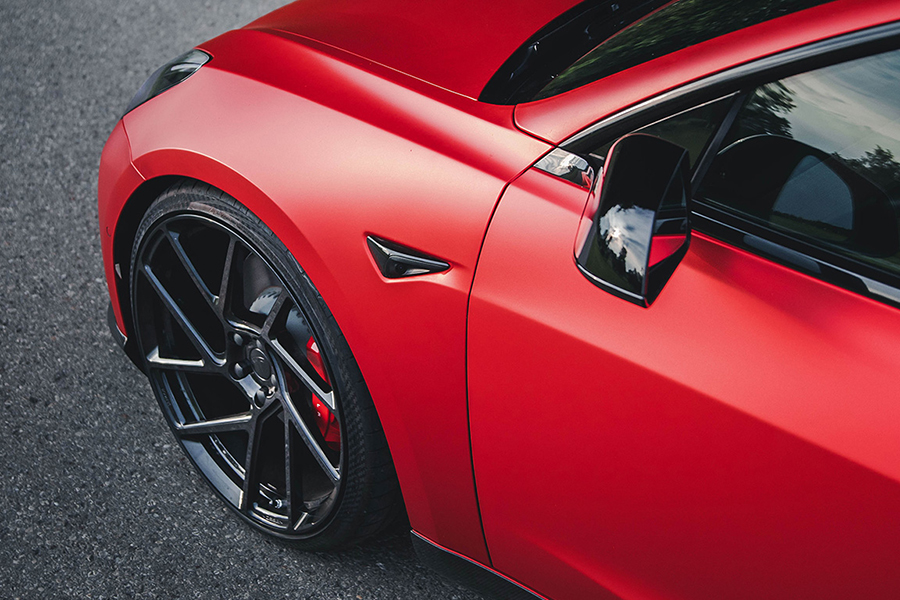 As for aerodynamics, Novitec offers a front spoiler lip to help reduce front axle lift, a rear spoiler lip and diffuser, and rocker panels. New side skirts are also available. Each of these additions comes in a naked carbon fibre finish or they can be painted to match a Tesla's body colour. On the inside, Novitech offers leather and Alcantara upholstery upgrades. The interior upgrades come in any colour.
Finally, Novitec offers a suspension kit as well, which will lower the Tesla either 30mm to 40mm for better handling. The lowered suspension could also result in a seven per cent power consumption savings, especially over long journeys. That savings could have huge benefits for an electric car.
The suspension kit is available for either the RWD or AWD versions of the Model 3.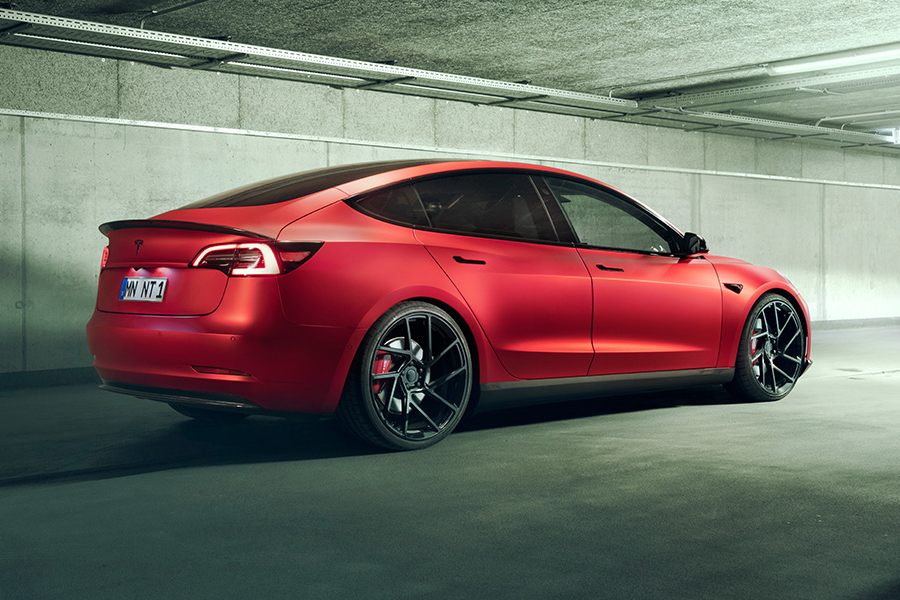 While power upgrades aren't being offered in these kits, the improvements in performance make them a welcome addition—not to mention that they offer "a sporty-comfortable" ride for your Tesla.