The Novitec-Tuned McLaren 765LT Should be Illegal
So 755hp isn't enough huh? The McLaren 765LT is a car that turned many motoring journalists stomachs. Many couldn't fathom that one could simply walk into a dealership and buy this car without signing some serious paperwork. Well, thanks to Novitec, you can now have your fearsomely fast McLaren 765LT with an additional 76hp. This bonkers automobile prances around with 831hp. What that does is turn this intimidatingly fast car into a flat-out spaceship.
You'll also like:
$440,000 McLaren 620R is a Track-Ready Supercar
McLaren Elva Gulf Dresses to Match $1.7 Million Price
Novitec Proves the McLaren Senna Can Be Improved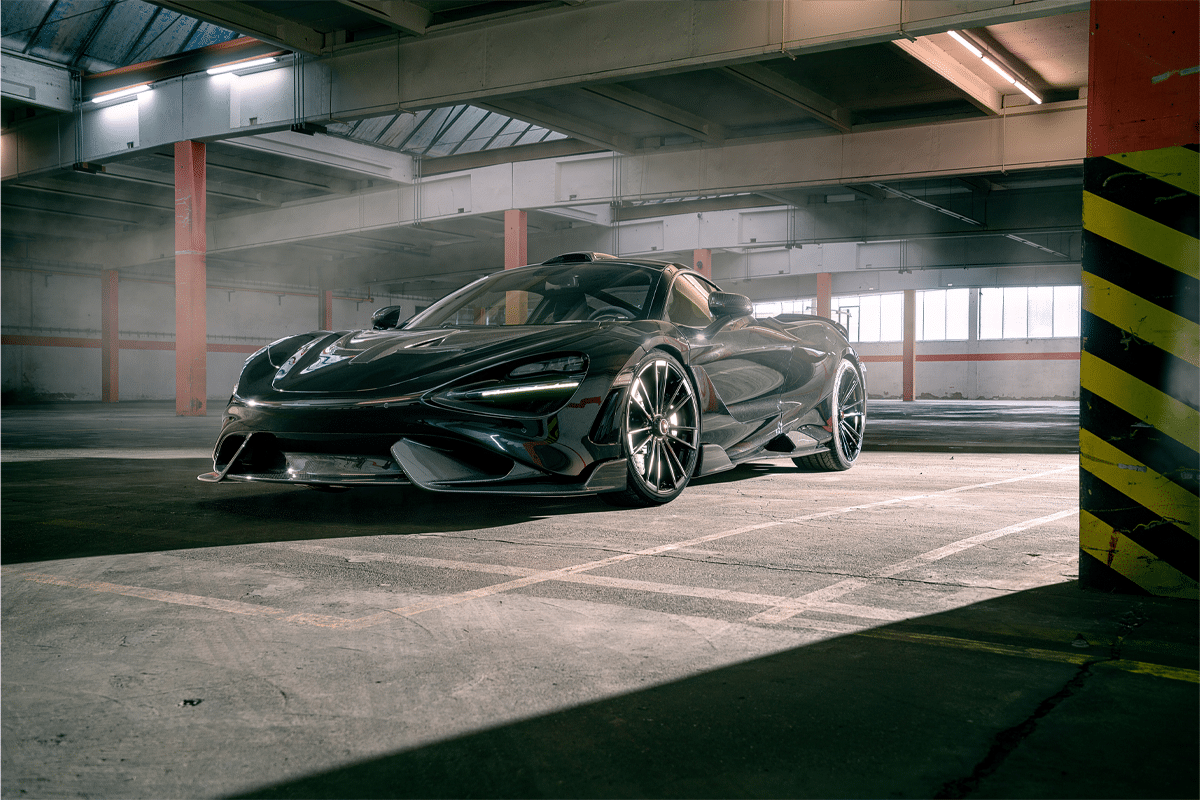 We'd personally like to meet the genius who sat in a McLaren 765LT and thought to themselves, "Yep this definitely needs some more power". The 'standard' McLaren is a monster, many journalists were flat-out scared to drive it. In fact, there were numerous reports that it could spin the uber-sticky Pirelli Trofeo R tires in 4th gear at 100km/h. A frightening prospect if you consider the fact anyone with a spare AUD$600,000 can go and buy one.
Novitec enters the infamous 800hp club by connecting a plug and play ECU with specially programmed mapping, as well as a new high-performance Inconel exhaust. There are new springs which lower the car 2mm, and there's a beautiful set of Vossen wheels which you can have spec'd in 72 different colours of your choice. Novitec goes full Grand Theft Auto on the exterior with carbon everything. Including roof scoops, vented bonnet, and headlight inserts.
Novitec McLaren 765LT Specifications
Top Speed: 330 km/h+
0-100 km/h: 2.5 seconds
0-200 km/h: 6.5 seconds
Power: 629 kW / 855 hp
Torque: 898 Nm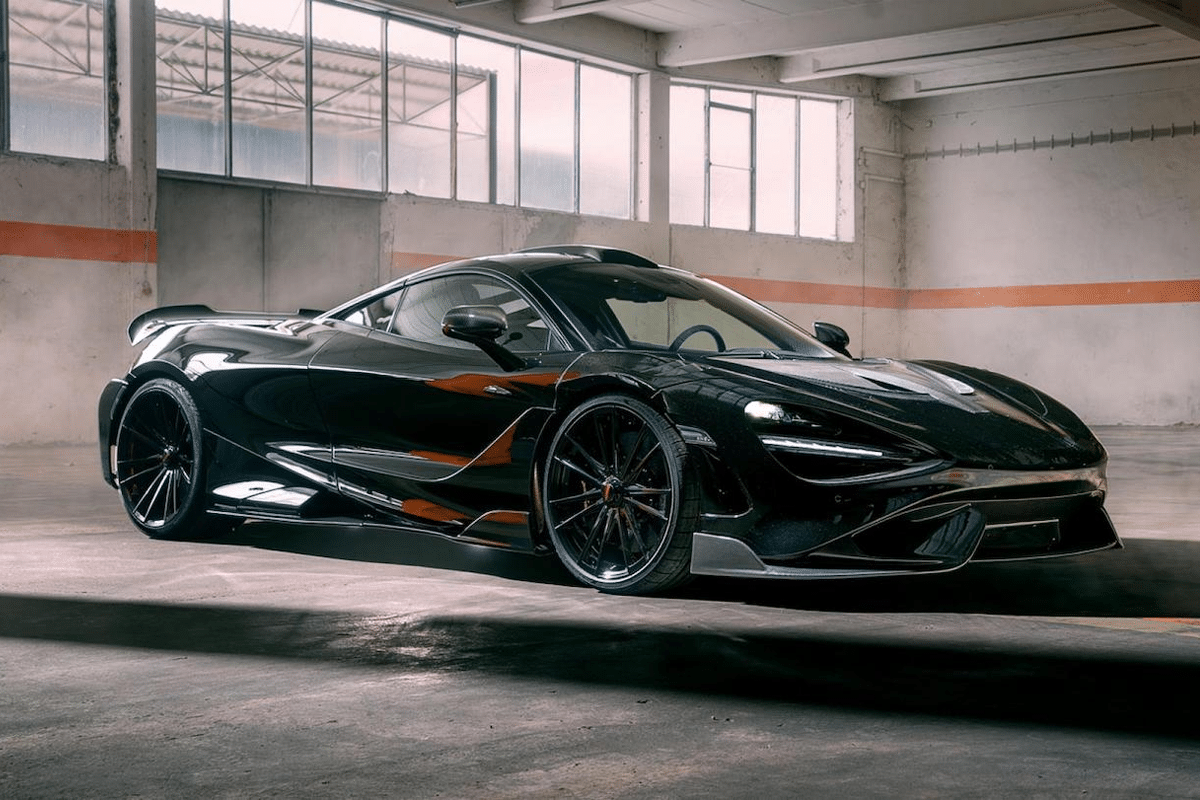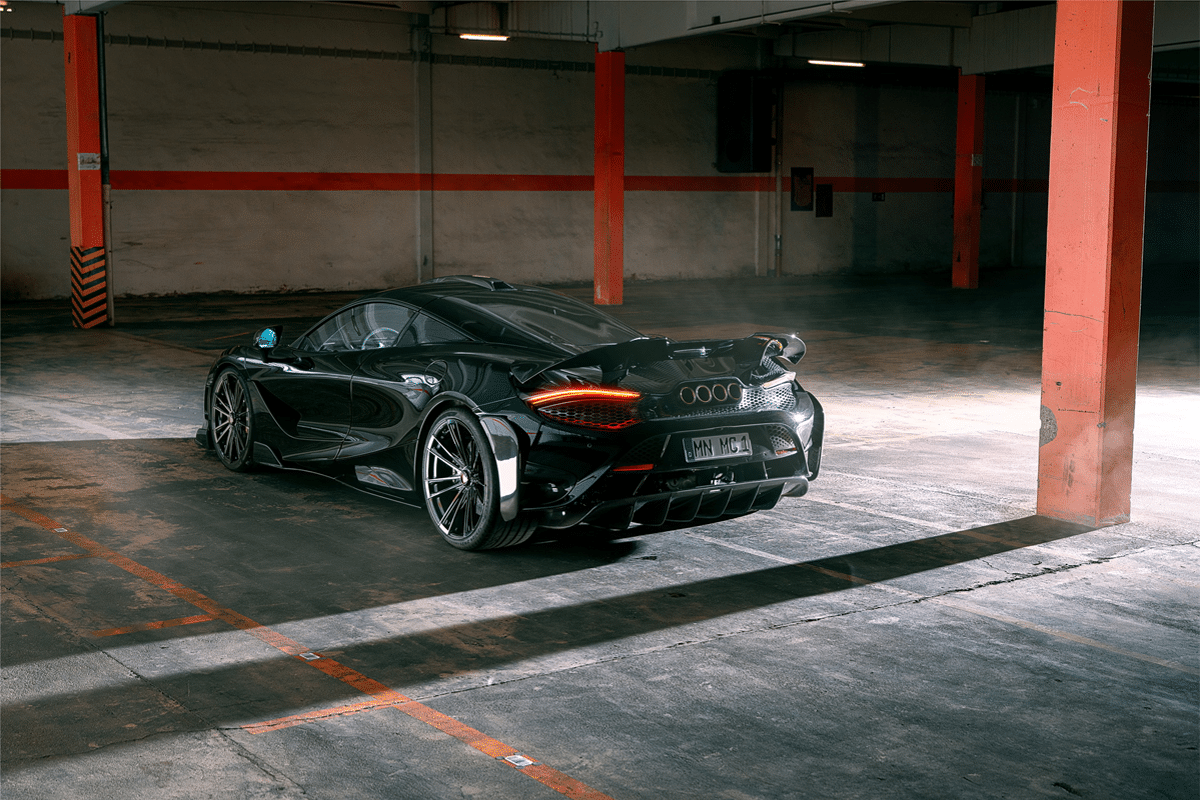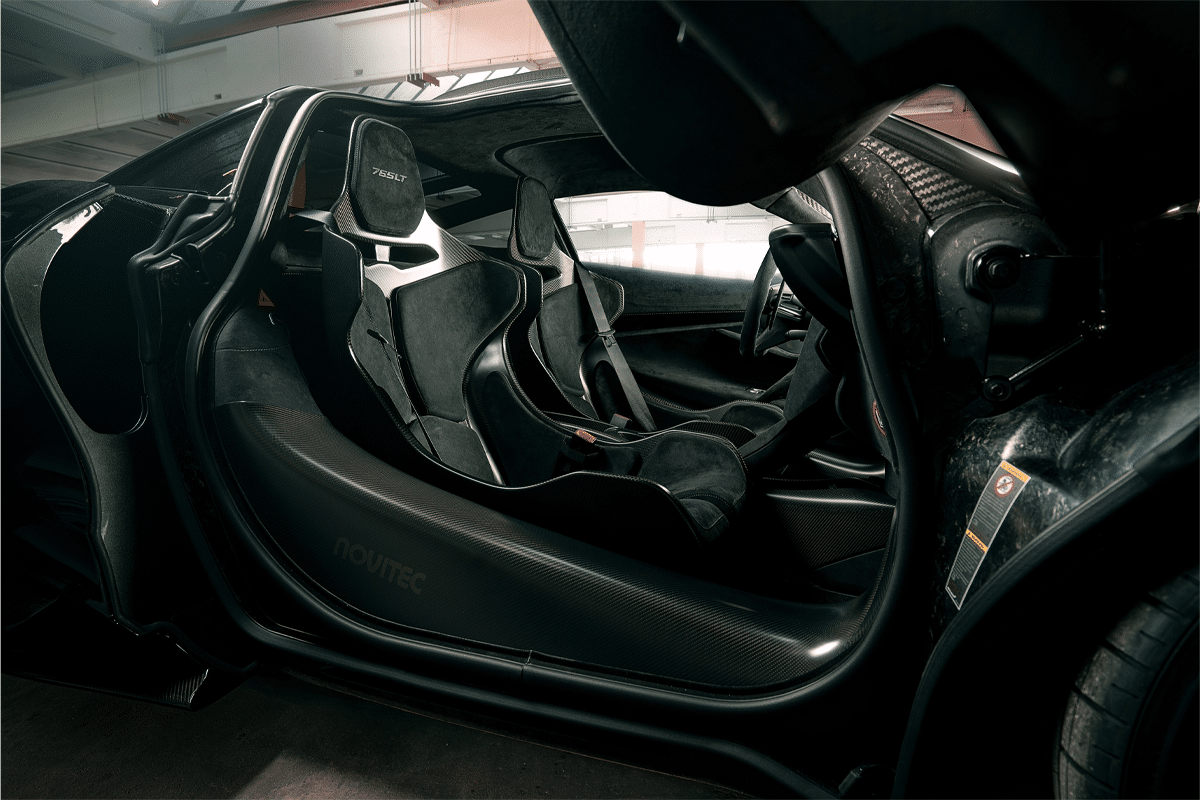 You'll also like:
$440,000 McLaren 620R is a Track-Ready Supercar
McLaren Elva Gulf Dresses to Match $1.7 Million Price
Novitec Proves the McLaren Senna Can Be Improved