Novitec 812 GTS Ferrari Takes a Classic to the Extreme
If you're going to promise that you can improve both the aesthetics and aerodynamics of a car like the Ferrari 812 GTS, you'd better be able to deliver. Fortunately, Novitec has a long history of delivering on its promises, and the new project proves it still has the chops to deliver on what it promises.
You'll also like:
Bentley Brings Back the Birkin Blower
Carbar Review – 5 Reasons Why This Car Subscription is a Smart Choice in 2021
F1 Champion Sebastian Vettel Sells Ferrari Collection in Just 72 Hours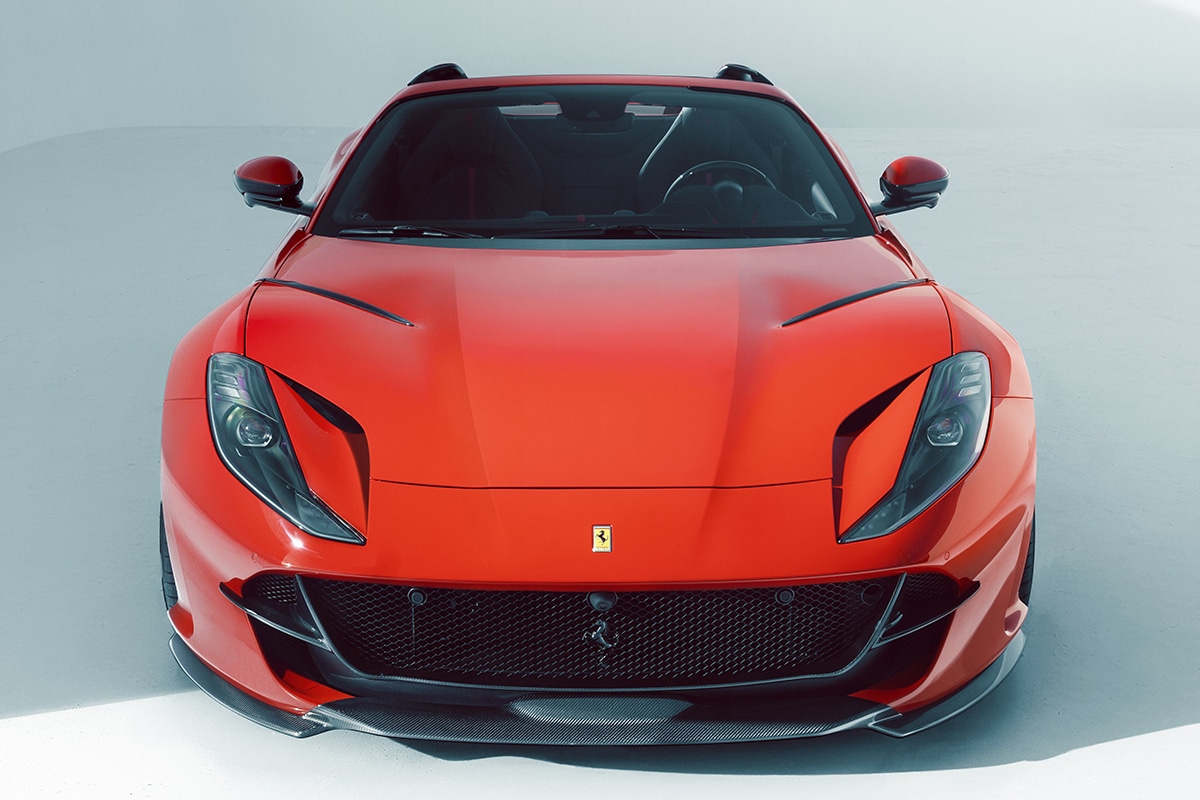 The Novitec Ferrari 812 GTS comes loaded with carbon fibre panels that Novitec has subjected to stringent wind tunnel testing. The upgrades include a new front spoiler, side skirts, and other inserts all designed for better aerodynamics. The kit also includes a new set of Novitec F10 wheels that measure 21 inches in the front and 22 inches in the back.
Developed by Vossen specifically for this car, the tires hoops on the wheels accentuate the car's wedge shape and feature a centre lock hub. You can also get sports springs that lower the ride height by up to 35mm, as well as a front axle hydraulic lift system for those bumps in the road that you may come across. Novitec also offers exhaust tips in stainless steel or matte black. You can also get exhaust valves and dress them all up in gold plating if you desire.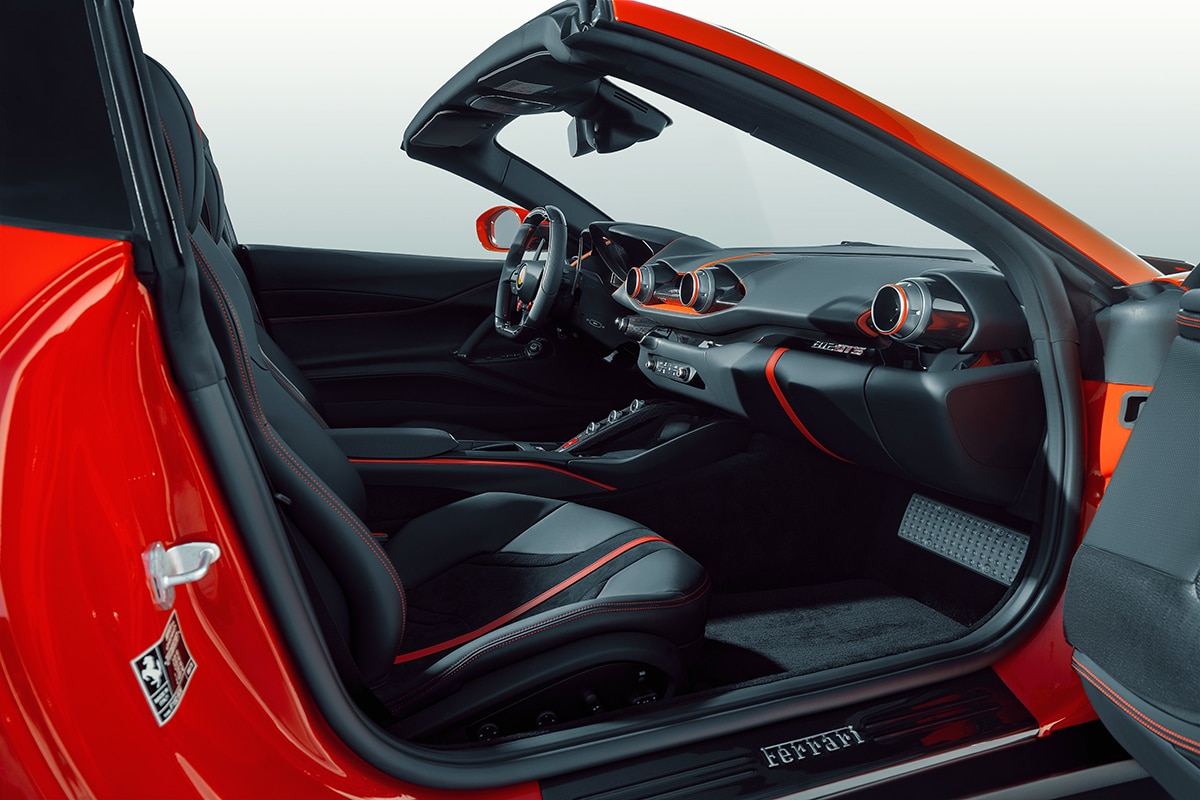 Novitec is also offering a performance upgrade along with these aesthetic and aerodynamic upgrades. The Superfast's 6.5-litre V12 engine receives a bump in power, moving the needle up 40 horsepower and 24 lb-ft of torque. For those keeping track at home, that means the 812 GTS would have a total of 840 horsepower and 554 lb-ft of torque. That's sufficient power to get the 812 from 0 to 60 miles per hour in 2.8 seconds, and for the car to clock a top speed of 214 miles per hour.
Novitec more than delivers on its promises with the tuning kit for the Ferrari 812 GTS. Not only do you get better aerodynamics, but you get the performance boost to match. And the looks are improved—no small feat on a work of art like the Ferrari 812.
---
Featured Video from Man of Many
---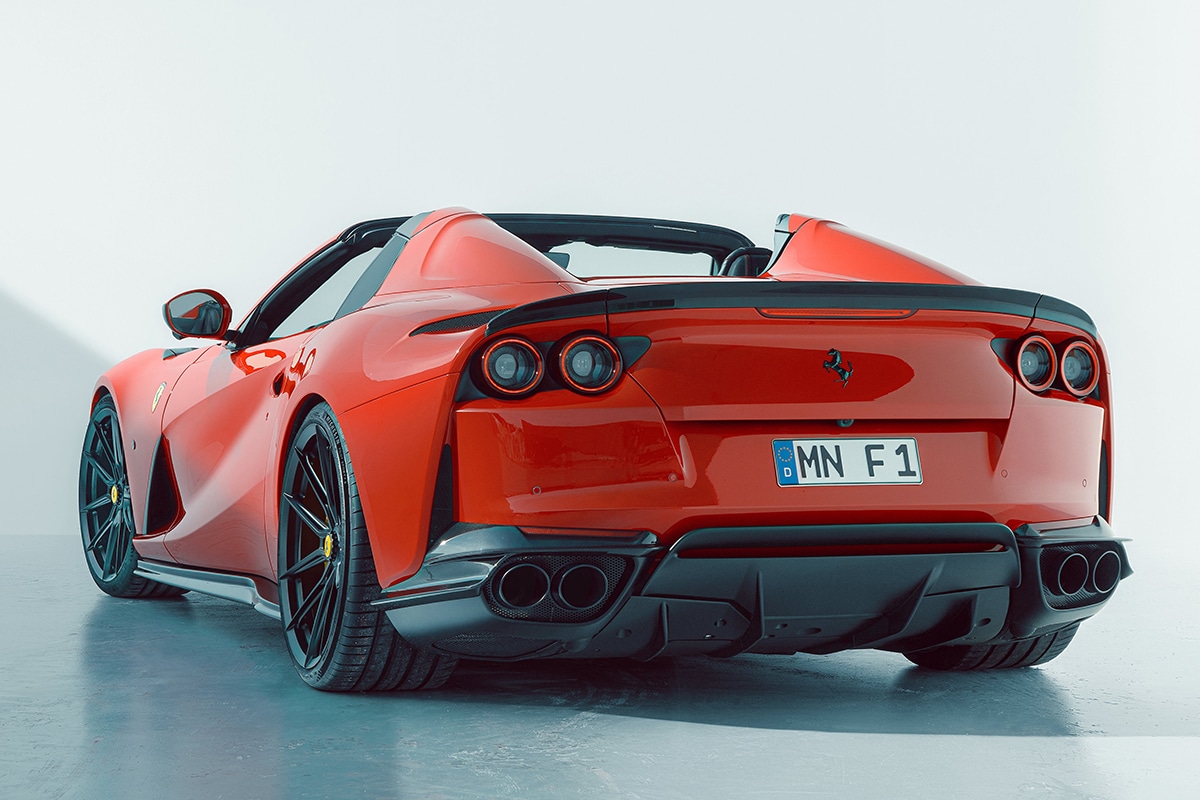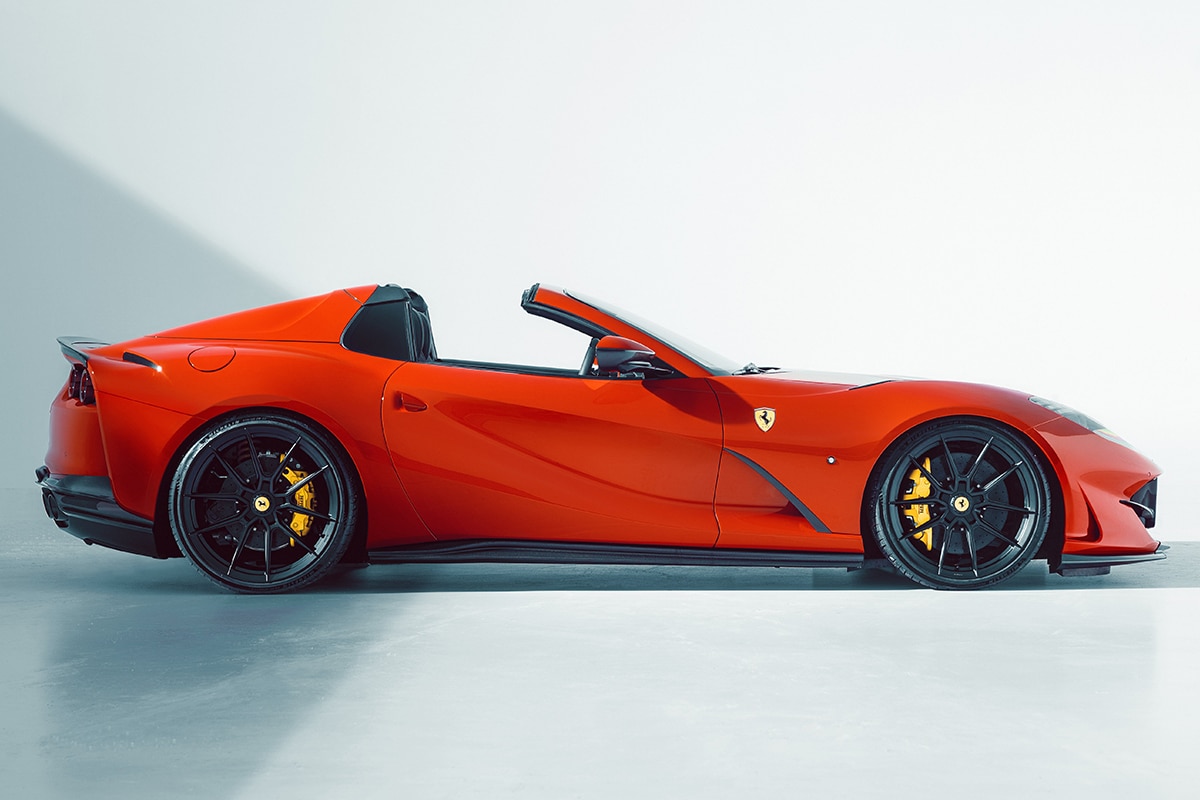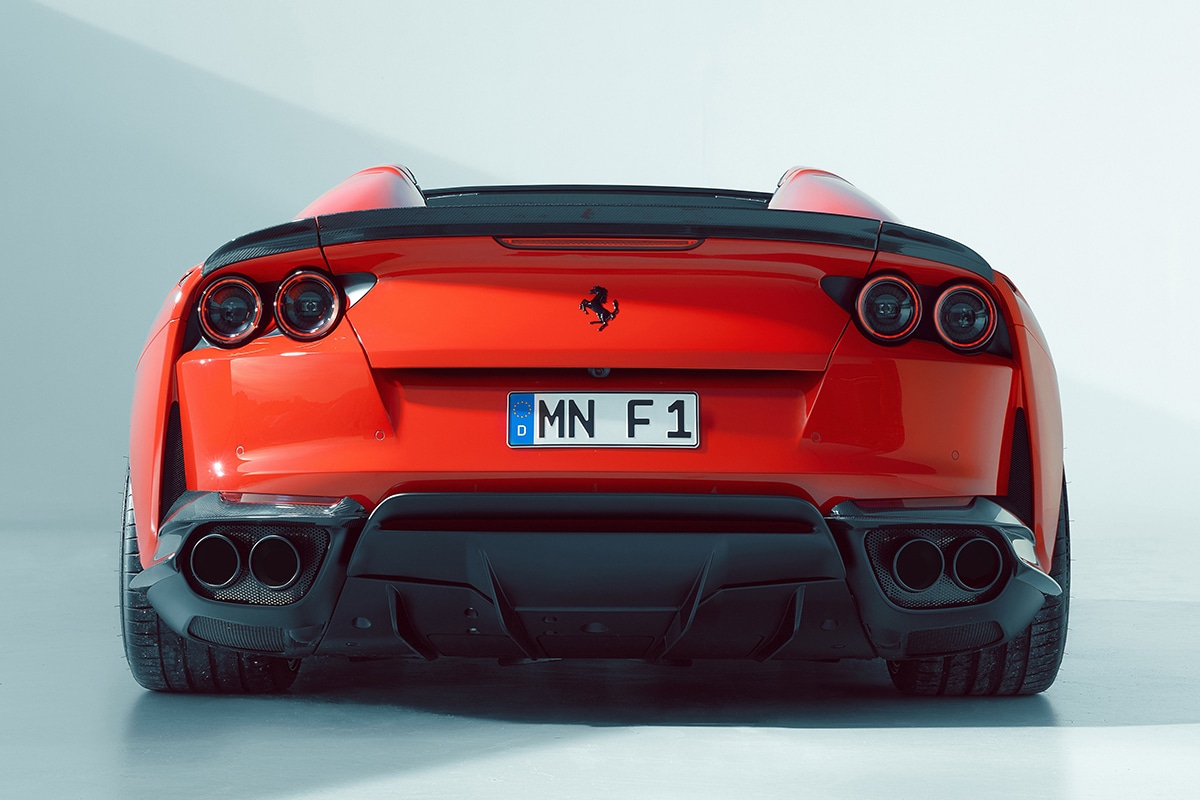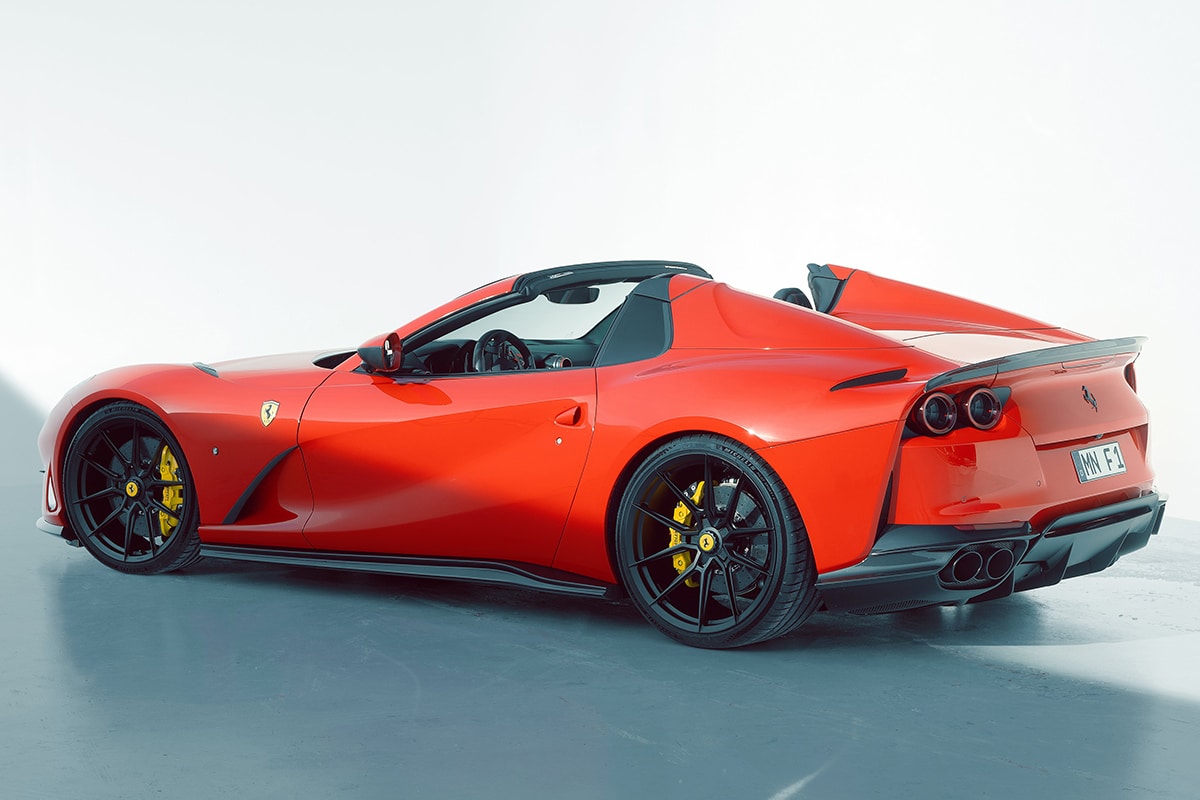 You'll also like:
Porsche Finally adds V8 Engines to its Cayenne SUVs
Mercedes-Benz "Entry Point" EQA SUV Electrifies the GLA
F1 Champion Sebastian Vettel Sells Ferrari Collection in Just 72 Hours
---
Featured Video from Man of Many