A Custom Oracle Vector LED Grille for Jeep Wrangler JL
Oracle is launching a custom LED grille for the Jeep Wrangler to give owners the option to enhance their ride while improving visibility. The Oracle Vector Pro Series grille includes LED headlights, high-beams, daytime running lights and quad driving lights. It's suitable for the new Jeep Wrangler JL, with applications also available to suit Wrangler JK and 2020 Jeep Gladiator.
Oracle Vector significantly improves visibility over the stock lighting, offering independently adjustable beams. Oracle pre-installs the lights in neutral positions based on the Wrangler's stance with adjusters to change both projection distance and wide cornering visibility. The driving and low beam lights are separated into individual units to improve aiming the beams.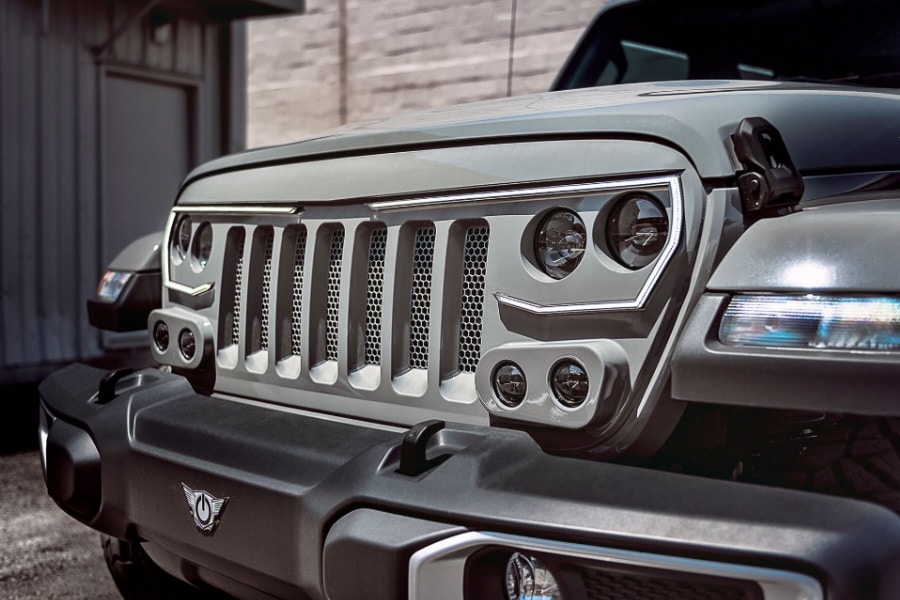 The signature feature of this grille is the enhanced dynamic Daytime Running Lights or DRLs. Arranged in the unique wrap-around pattern, the DRLs flow sequentially on start-up and provide standout illumination during driving. The overall effect is created by more than 200 high-output LEDs housed inside of a tinted lens that diffuses the impact into a smooth pattern.
The Oracle Vector grille is shipped fully-assembled for easy installation. It's made from automotive-grade polycarbonate that's 30% thicker than the stock-standard material. The grille arrives in paint-ready black satin. Alternately, Oracle can custom-paint the Vector grille in any factory colour.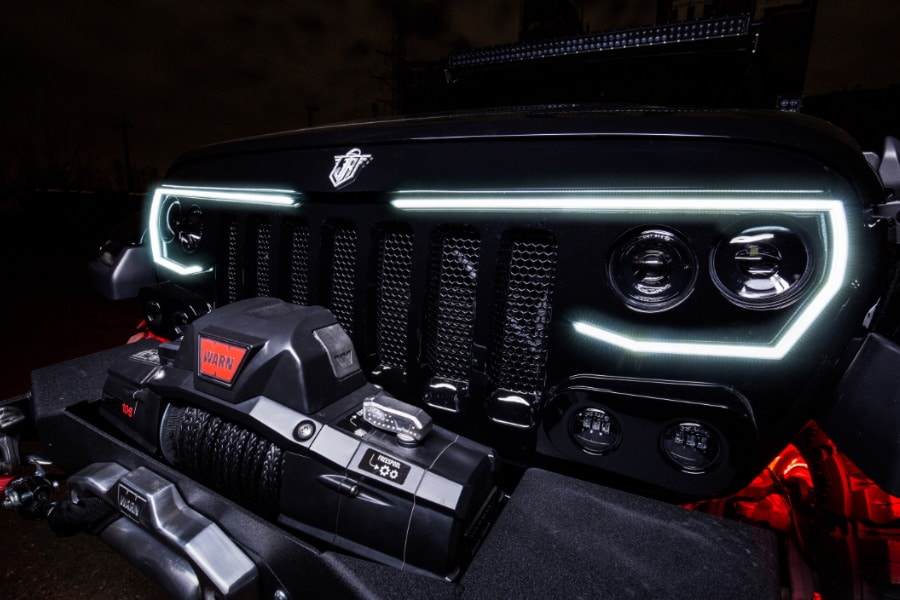 Developed and engineered by Oracle Lighting in the USA, the new Vector Pro Series grille for the Jeep Wrangler JL is priced at AUD$895. A reasonable price when compared to other Jeep optional extras. The grille ships ready to install and is backed by a two-year warranty.