Over 50 Years On, the 1966 Ferrari 275 GTS is Still Unique for the Prancing Horse
AT one time, Ferrari set out to create a convertible for the American market. The new vehicle had to follow up on the 250 GT California Spider SWB—no small endeavour—and what they came up with ended up being the 1966 Ferrari 275 GTS. Not only did the top come off of this sports car, it also completely unique from other Ferraris, despite sharing the 275 nomenclature. Ferrari only ever made 200 examples of this model, and one of those has been listed for sale at Auxietre & Schmidt.
You'll also like:
This 1966 Ferrari is the Most Expensive Car Ever Sold Online
The Shocking New Rolls Royce Phantom V Concept
The Jaguar E-Type is Being Reborn After 60 Years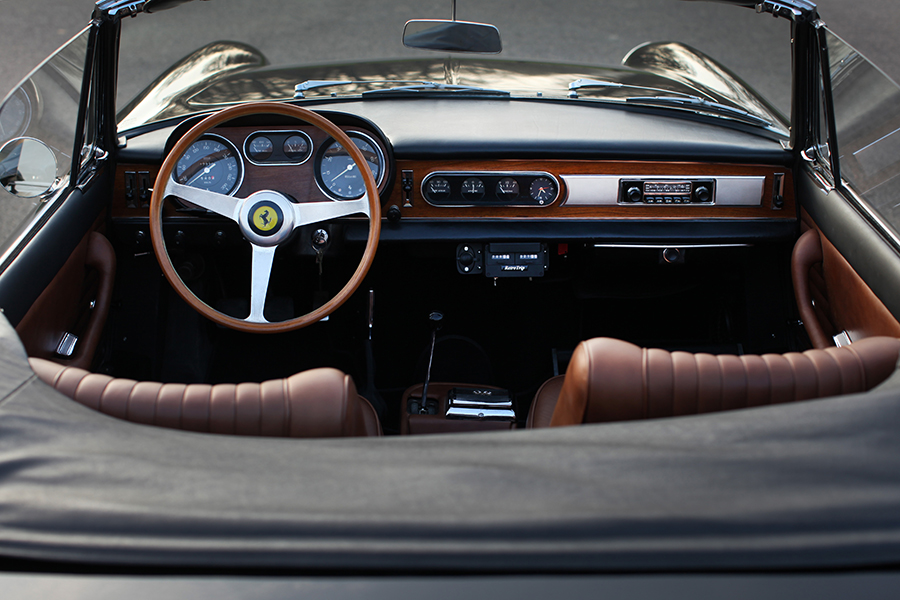 The 275 GTS was actually based on the 275 GTB, but unlike the foundation it was built on, the GTS was built for an entirely different purpose. The GTB was meant to be a grand tourer rather than a sports car. As such, Gerrari used the Colombo V12 for the engine, updating the single overhead cam into a dual overhead cam. The 275 refers to the car's displacement per cylinder, which totals up to 3.3 liters. The GTS was good for a 140 mile per hour top speed thanks to its 260 horsepower. The convertible was one of the first production cars that Ferrari made with an all-independent suspension.
The GTS also had the distinction of being built by a different factory. Rather than the normal Scaglietti facility, Ferrari sent the GTS to the Pininfarina factory to be built. The GTS only has two seats, which actually works in its favor, giving more space for the driver and the passenger. The extra space also allows for a bigger dash, which in turn provided room for a radio. The seats are also bigger and more padded in comparison to other cars by Ferrari at the time. The soft-top folds down into the space behind the seats, which means there's not much space for other items.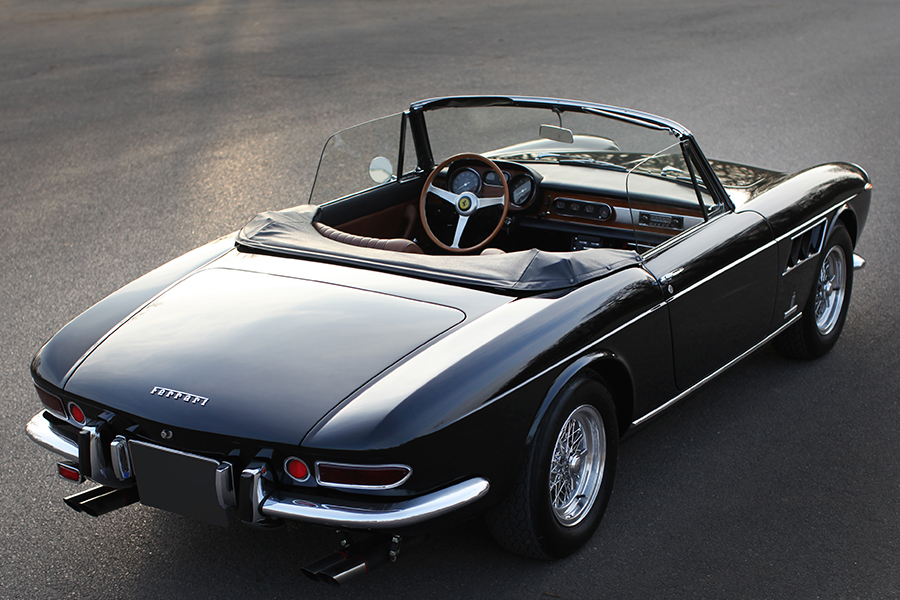 The example on sale at Auxietre was recently restored by Roelofs Engineering, a company known for their expertise in Ferraris. Over the course of a year, the car was treated to a Nero Black paint job to match the Cognac-coloured leather on the interior. The dash has a wood trim that coordinates with the steering wheel. Also in the dash is a Veglia instrumentation set. Auxietre doesn't share any pricing, but you can bet this prancing pony will demand a high price.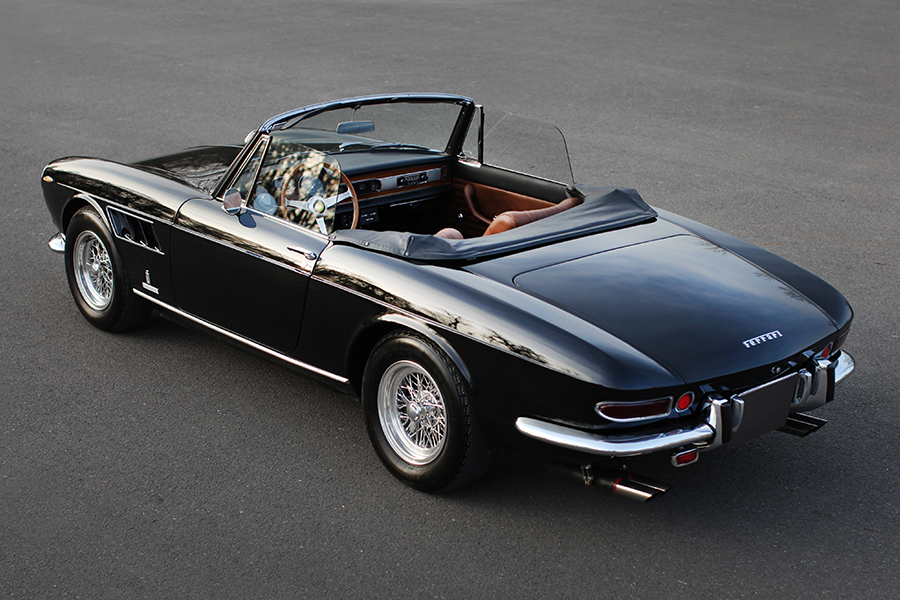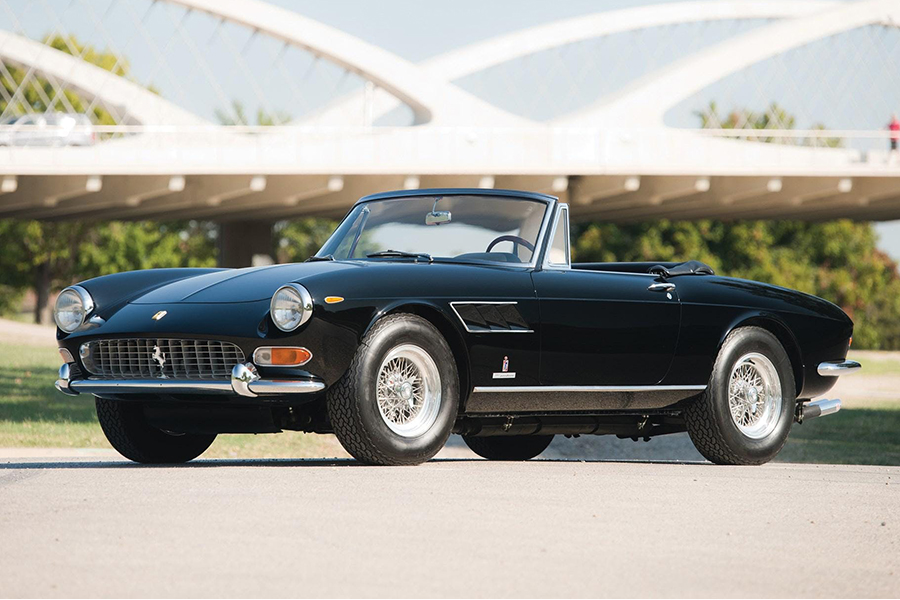 You'll also like:
This 1966 Ferrari is the Most Expensive Car Ever Sold Online
The Shocking New Rolls Royce Phantom V Concept
The Jaguar E-Type is Being Reborn After 60 Years