Patriot Campers Celebrates '70s Style with Desert Ops
How do you celebrate the launch of a new camper? You go completely 1970s on 20 limited edition versions of that camper. Australian camper manufacturer Patriot Campers is marking the launch of their X1-N camper with a retro "Desert Ops" version.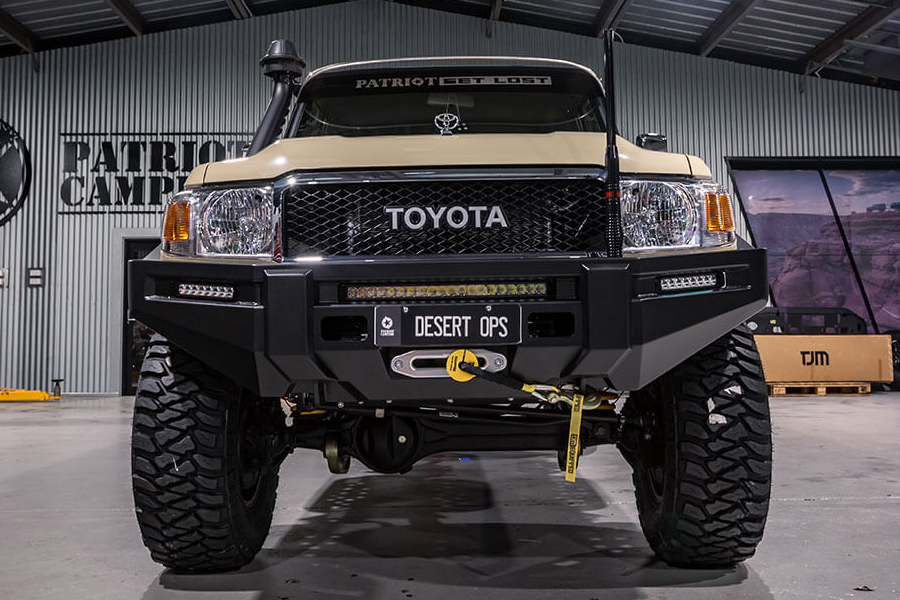 The Desert Ops trailer boasts sandy taupe paint and vinyl decals that scream '70s style. But the style has little effect on just how awesome these overlander trailers are. The X1-N has a tiny footprint—only 6 feet by 12 feet—yet it has more functionality and storage than you'll know what to do with. The camper features a 40-gallon water tank with a gas heating system, a sink, a shower, a twin burner stove, and a power supply—all in a trailer that will fit in your garage. You can even add on a fridge and a barbecue grill.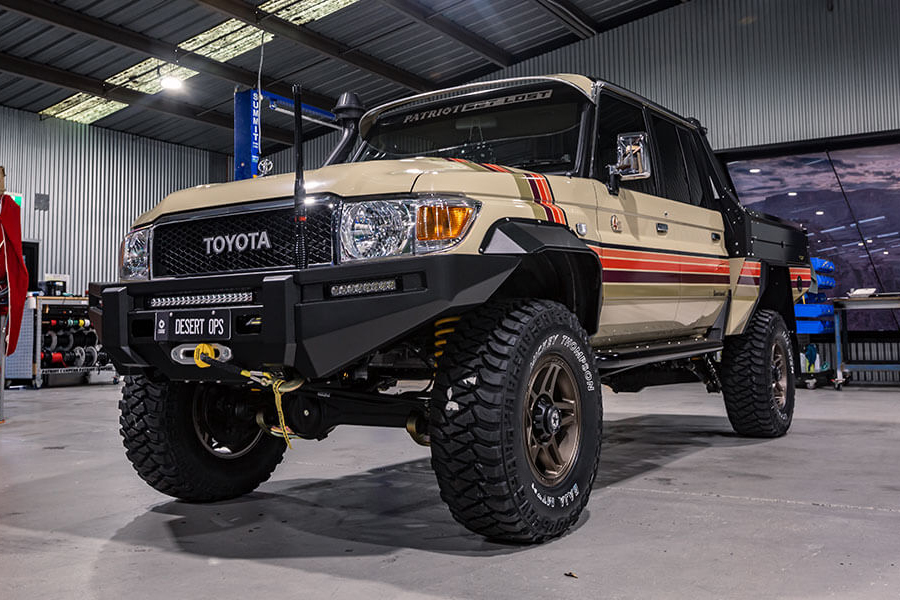 Topping that off, literally, is the Patriot X-Rack mounting system. This system can be used for one of Patriot's integrated rooftop tent systems. It can also be used to haul bikes, kayaks, and just about any other outdoor equipment you can think of. The camper itself holds multiple options for storage with large compartments in the rear. There's also a 270-degree awning that covers the kitchen and the rear of the camper.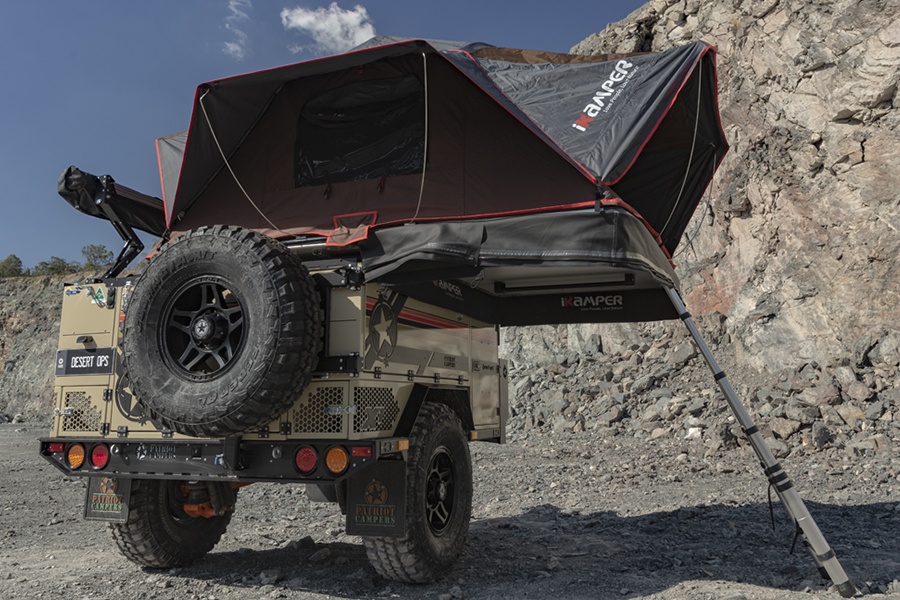 The limited-edition Desert Ops trailer is available in Australia and the US for $40,990 AUD. You can even go all out and pick up a matching retro-styled LC70 Landcruiser SUPERTOURER courtesy of PCOR for $189,000 AUD. If you can't get your one of the limited edition versions to pack your gear into, don't fret. You can still pick up an X1-N for $39,990 AUD. Either way, you'll have a great camper for a family or for a guy who knows what he needs to camp in style.