After 25 Years, the Porsche Boxster is Changing Persona
It's been a little while since we saw the Porsche Boxster make headlines. A slight change of pace from the performance-based machines that highlight the German icon's portfolio, the Boxter is, at its core, a lifestyle vehicle. But 25 years since it was originally released, the Porsche Boxster has born reborn. Porsche is celebrating this milestone mark with a special, limited edition version of the car, the 2021 Boxster 25.
You'll also like:
2021 Mustang Mach-E California Route 1 is Ford's Longest-Range EV
Tesla's New Model S Plaid+ is the 'Fastest Production Car Ever'
2021 Alfa Romeo Giulia Quadrifoglio is the 'Italian Fling' We All Dream Of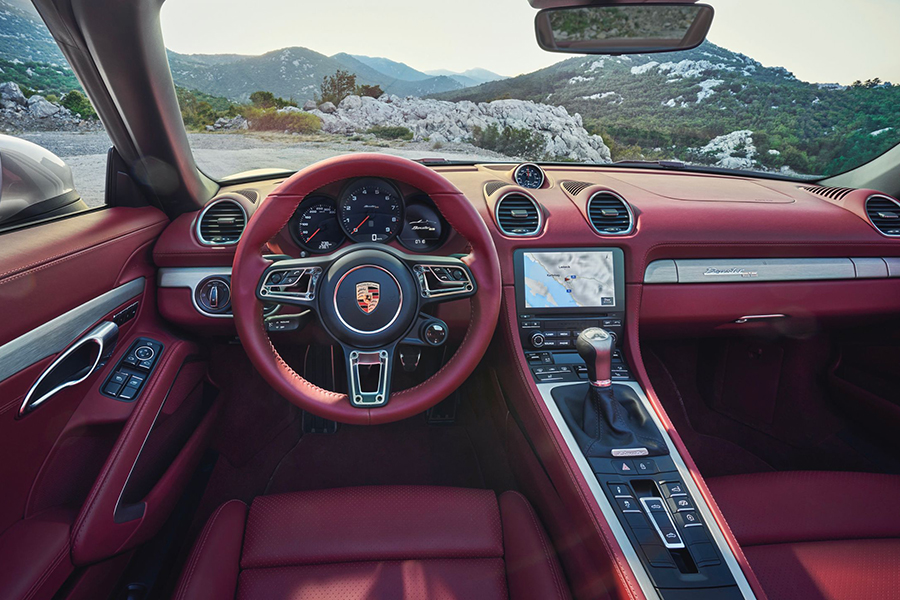 As it is a homage to the original, the limited edition Boxster comes with several elements that pay tribute to its predecessor, such as the Neodyme copper colour. This colour appears on the front and side air intakes and is used in the lettering. You'll also find it in the specially designed two-tone, five-spoke wheels and in the "Boxster 25" badging.
Inside, the Boxster is dressed out in Bordeaux Red leather. The top is also red, though both the top and the interior are also available in black. The interior package includes brushed aluminium accents and 14-way electrically-adjustable sport seats. Under the hood resides a 4.0-litre flat-six engine—the same engine found in the 2021 718 Boxster GTS 4.0. The naturally aspirated engine capably produces 394 horsepower, which feeds into a seven-speed Porsche dual-clutch transmission (it is also available in a six-speed manual version).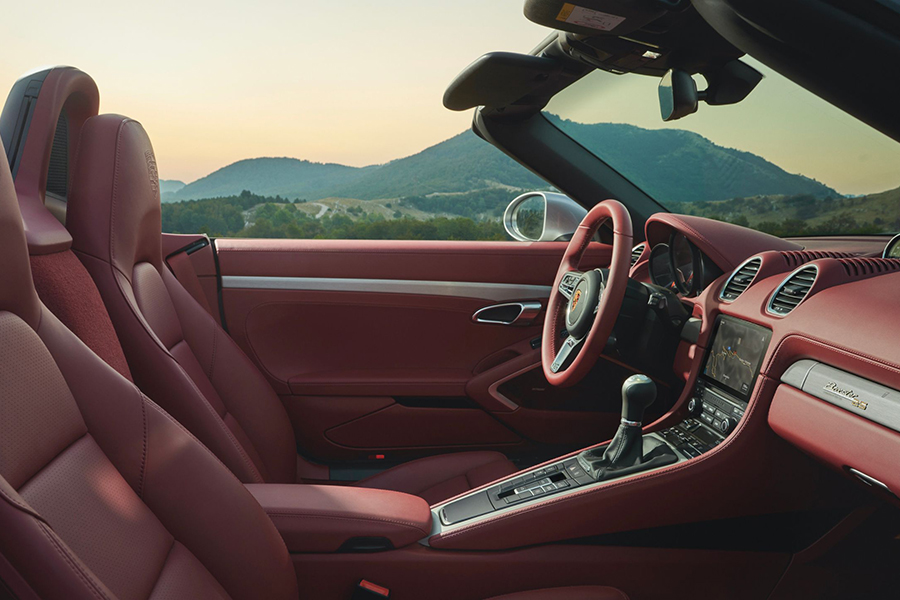 This powerplant can take the Boxster from 0 to 60 miles per hour in 3.8 seconds and can reach a top speed of 182 miles per hour. Porsche has also equipped the Boxster with their Active Suspension Management suspension, granting the car a ride height 0.39 inches lower than the 718. It also comes with Porsche Torque Vectoring with a mechanical limited-slip differential.
The Porsche Boxster 25 will be limited to just 1,250 examples worldwide and will be priced at USD$98,600. That may seem steep, but consider that the 718 Boxster, which is the basis for the limited edition model, goes for $88,900. You can select from a GT Silver Metallic, a Jet Black Metallic, or a Carrara White Metallic colour.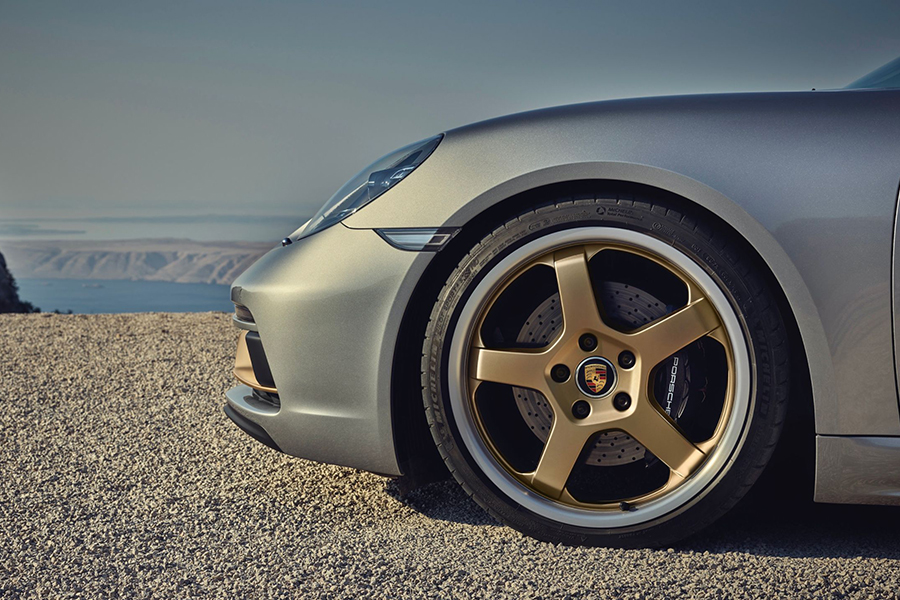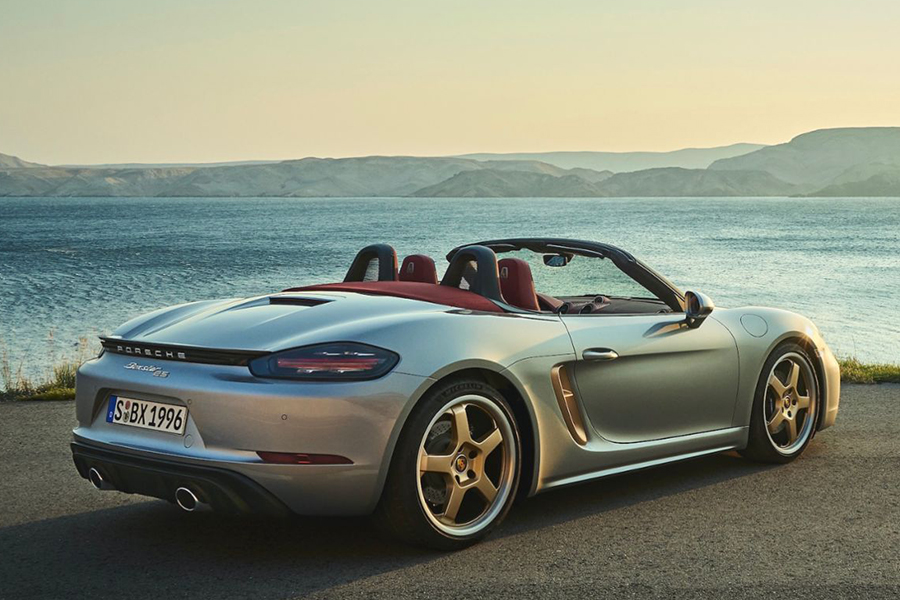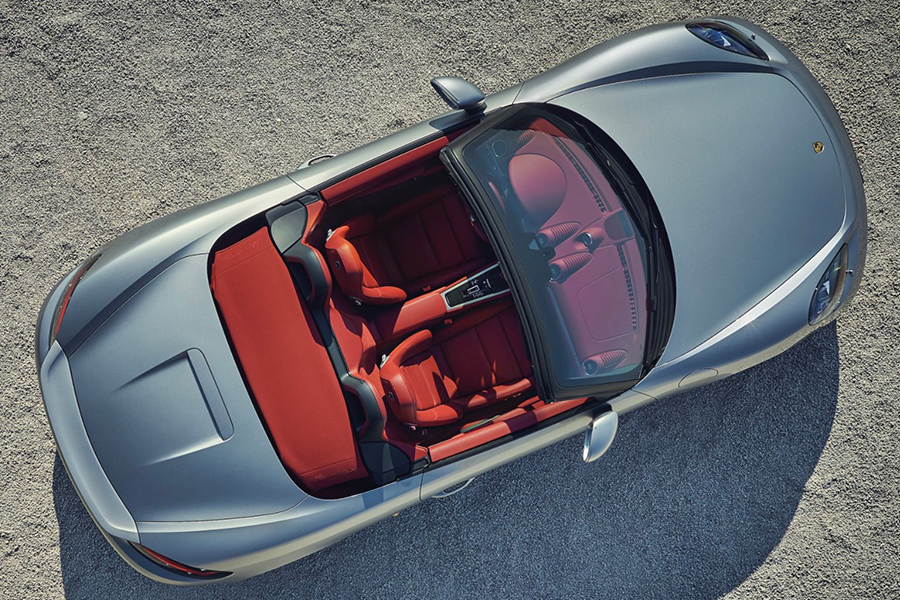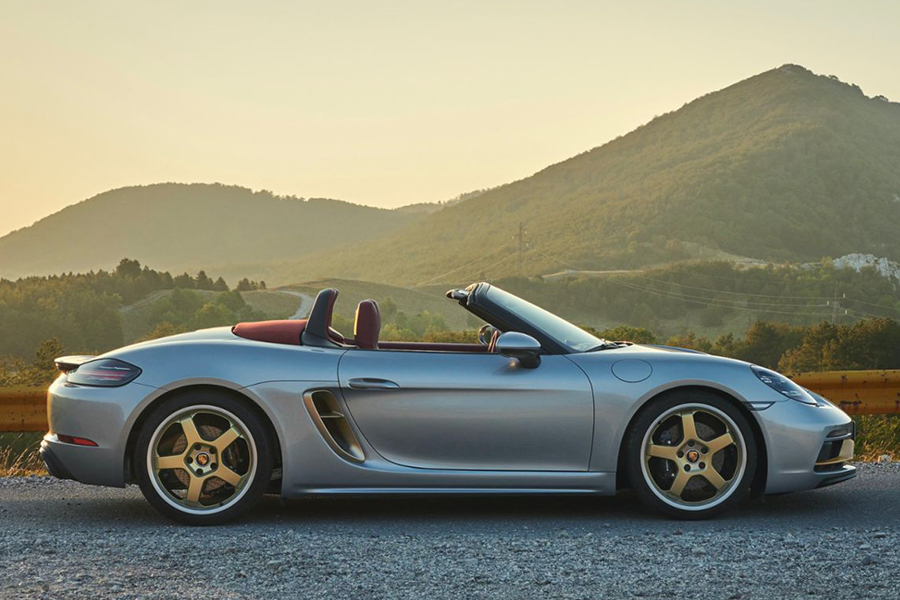 You'll also like:
2021 Mustang Mach-E California Route 1 is Ford's Longest-Range EV
Tesla's New Model S Plaid+ is the 'Fastest Production Car Ever'
Peugeot Boxer 4×4 Camper Van Is Big Enough to Go Anywhere