Project Black Mamba 6×6 Defender is Ready to Start
While the world is most familiar with the traditional 4×4 Defender, British automaker Land Rover also delved into making 6×6 vehicles. The six-wheeled versions of the Defender were originally made for the Australian Army during the 1980s, but they soon became popular among civilian crowds as well. One such Defender 110 found its way to a fire station in the Winelands of Franschhoek South Africa. Classic Overland got ahold of this vehicle—which had been meticulously maintained—and turned it into their Project Black Mamba.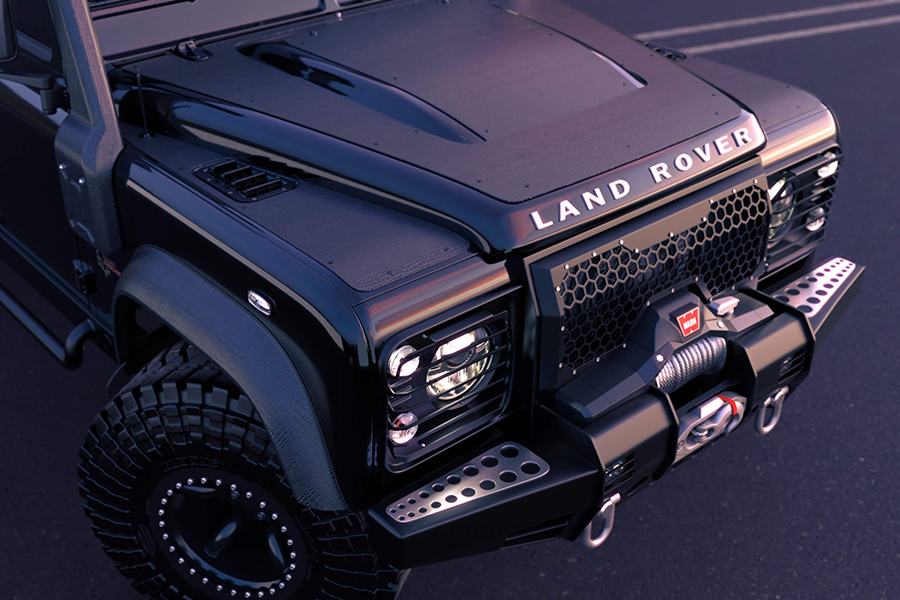 The Defender had been used to haul loads of water over tough terrain, so it was already proven tough even before Classic Overland started working on it. But that didn't stop the customizers from adding plenty of power with a GM LS3 E-ROD LS# 6.2L V8 engine that produces 430 horsepower and 425 lb-ft of torque. Classic Overland also beefed up the suspension, and added new wheels with all-terrain tires. A roll cage and a snorkel exhaust were also added, as was a WARN front-end winch. Obviously meant to take on any terrain, the Black Mamba has a huge skid plate to protect against anything that doesn't pass under the truck.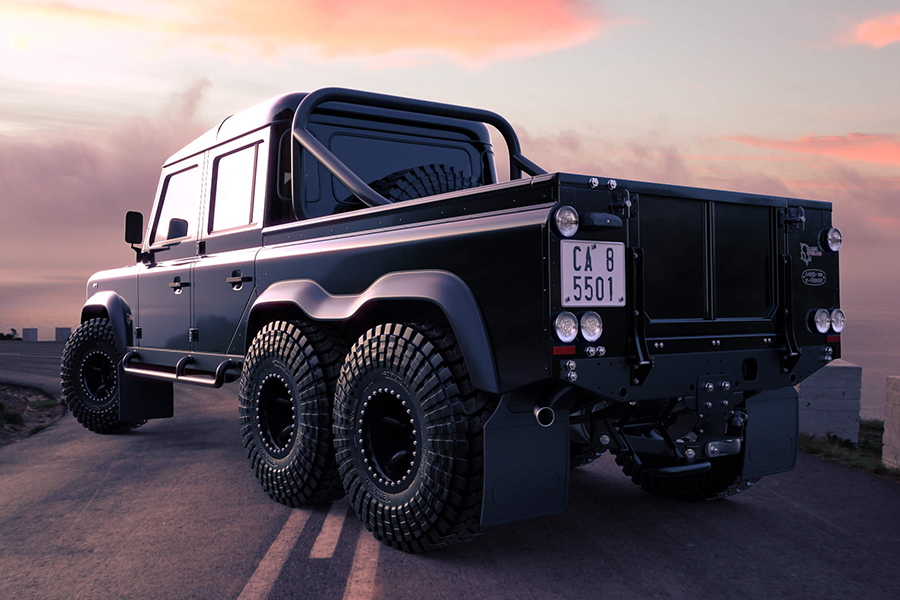 Keeping with the Black Mamba theme, the Defender 110 was dressed up in all black, including the interior, which sports premium black leather. The truck bed adds to the length, which was already stretched out for the extended cab.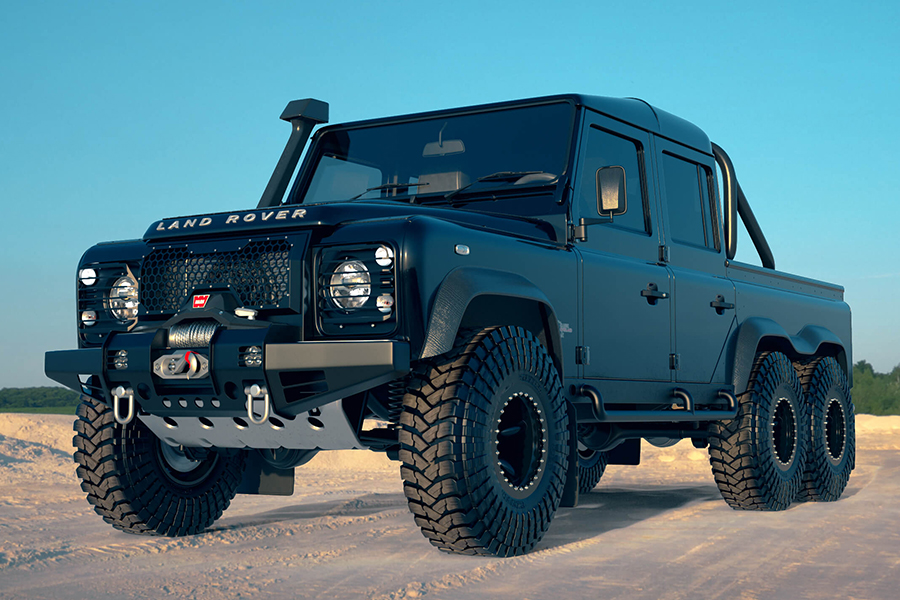 Getting one of these trucks for yourself might be challenging, and will definitely be expensive. Classic Overland admits that the 6×6 Defender is "one of the rarest and most beastly off-road vehicles to have ever been built." Finding one is such a rarity that Classic Overland only has one to work with. Classic Overland's website states that the build is in progress, and that pricing starts "from $315,000." That's a lot of cash for a lot of Defender.