Redline's 1971 Ford Bronco for Sale is What Donald Frey Envisioned
There should be a national holiday celebrating Donald Frey. During his time with the Ford Motor Company, Frey supervised the development of the Mustang and the Bronco (he was also responsible for the fifth generation Thunderbird, the stereo dashboard tape deck, the swinging tailgate on the station wagon, and—what he was most proud of—many safety improvements including disc brakes and radial tires). Without Frey, we wouldn't have Mustangs tearing up the streets and Broncos tearing up the countryside.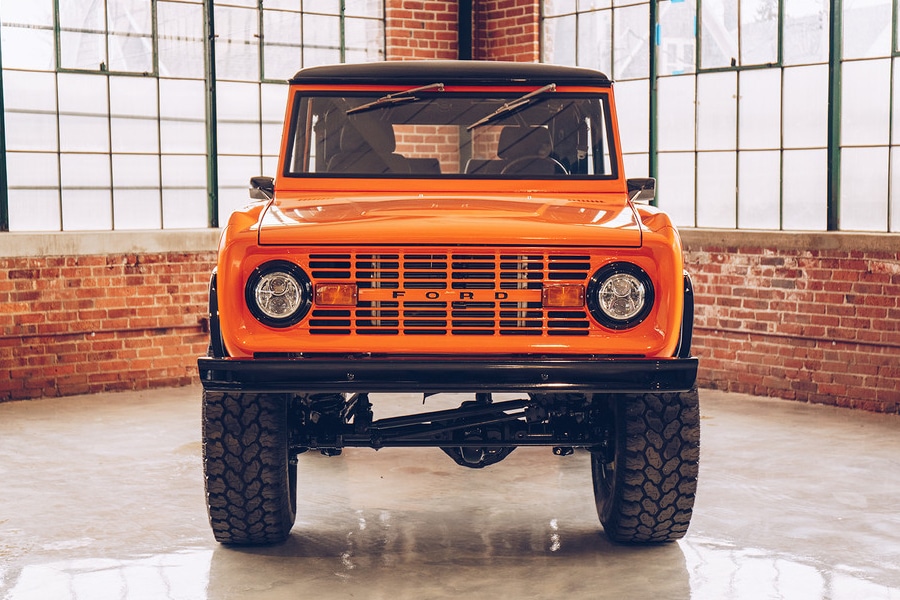 One such Bronco, a first-generation (1966-1976) painted in Lamborghini orange, is being offered by Redline Restorations. The Bronco lives up to its design as an off-road vehicle. It features a shift-on-the-fly Dana 20 transfer case and locking hubs on a 92-inch wheelbase. Upfront it sports a Dana 44 axle and a 9-inch Ford axle in the back.
The engine was swapped out in favour of a 5.0L Ford 302 Small Block. Keeping true to its original design, the Bronco maintained its four-wheel drive, flat glass, C-section bumpers, and symmetrical door skins. Redline Restorations added in a litany of other items, though, including bucket seats, a detachable hardtop, a six-point roll cage, and three-point anchor belts on all seats.
They also put in a 5-speed manual transmission with selectable drive modes and gearing ratios, stainless steel brake lines, and a PerformerRPM Intake manifold. The list builds from there.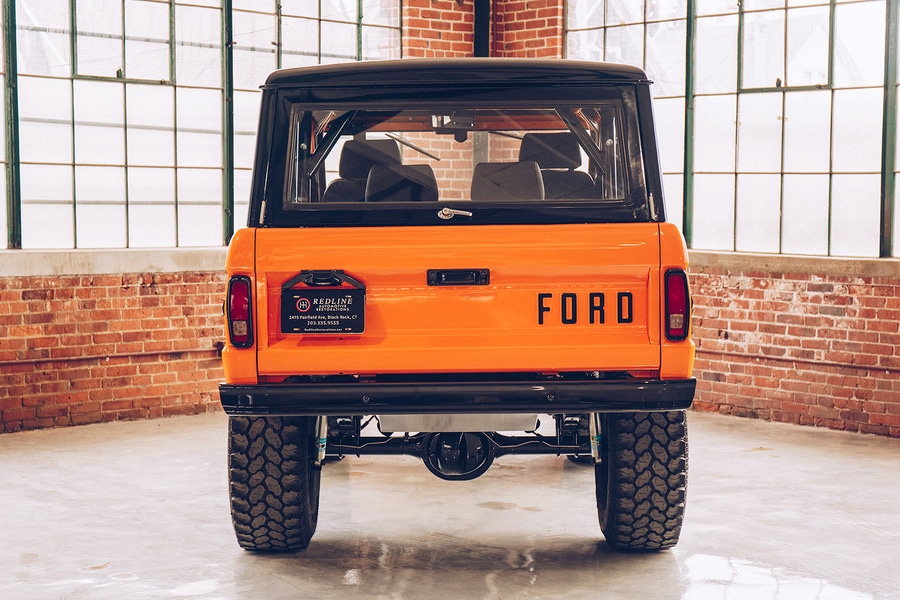 The Bronco is listed at USD$80,000—not bad for a rig that would make Donald Frey proud.