This Resto-Mod 1967 Dodge Charger is Downright Menacing
The 1967 Dodge Charger already has an aggressive stance, but the resto-mod performed by Johnson's Hot Rod Shop in Gadsden, Alabama, emphasized that stance. While Johnson left the original cues alone, the team re-imagined and re-engineered the body, chassis, and suspension to make the Charger look downright menacing.
You'll also like:
New USPS Mail Truck Looks Perfectly Awkward Thanks to Strict Regulations
You Can Now Buy John Wick's Classic Ford Mustang Built to Order
Win a Custom FJ40 Toyota Land Cruiser for Your Next Off-Road Adventure!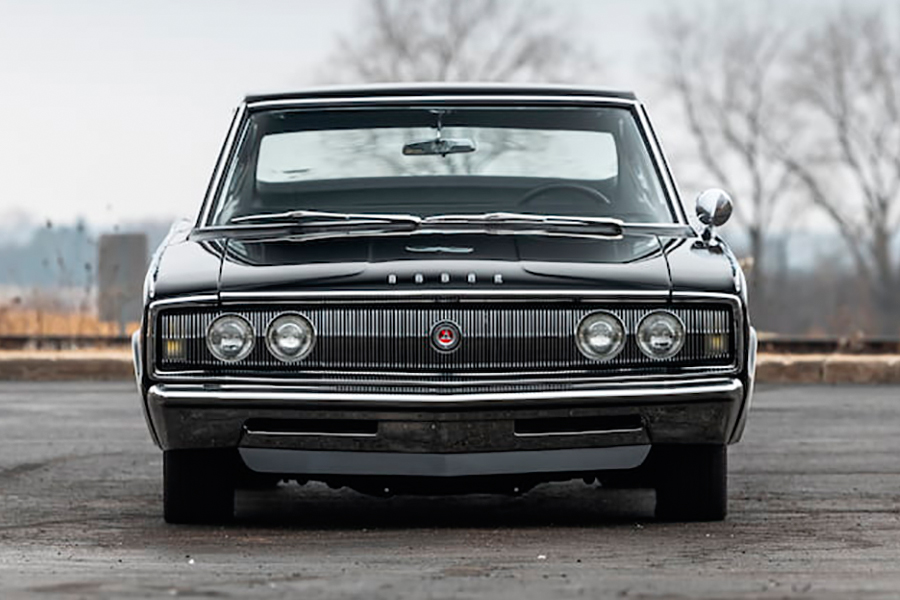 Johnson's Hot Rod Shop has the background for taking on such a project. With 70 projects under their belt, the shop claimed the 2006 Goodguys Street Machine of the Year, the Ridler Award at the 2009 Detroit Autorama, and the 1993 NSRA Street Rod Nationals. It was that experience that informed every decision when it came to the Charger resto-mod. To give the Charger a more aggressive stance, the front and rear bumpers were narrowed and flush-fitted, giving it a cleaner look. The front bumper also received openings to help funnel cooler air to the transmission and power steering. The rear bumper also had to be adapted to create space for the dual exhaust-outlet tips. The rear wheels were bumped forward three inches, and the driveline was pulled in closer to the body to improve aerodynamics. The new transmission—a Bowler 4L80E automatic—also came with a new driveshaft tunnel.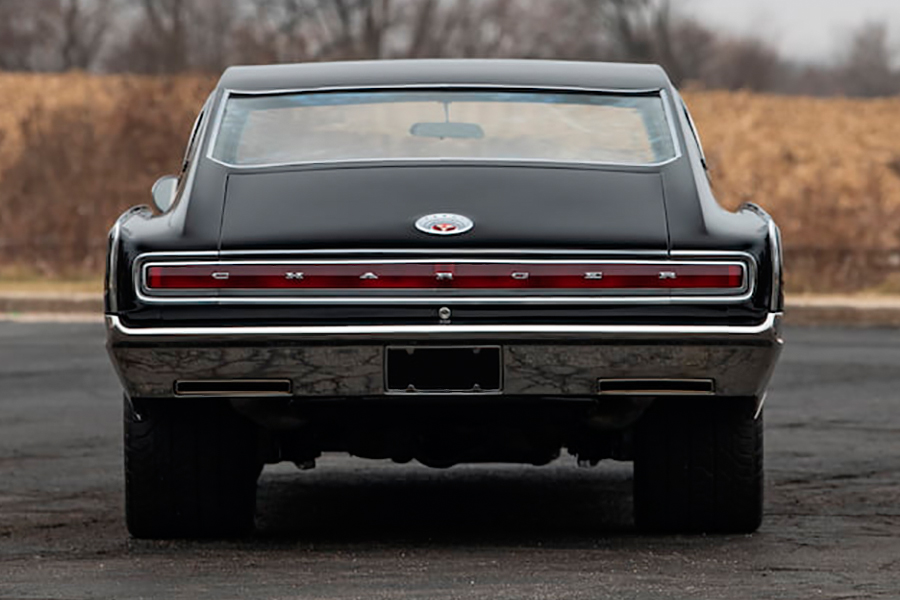 That new transmission is mated with a Ray Barton-built 528 CI Hemi V8 that produces 651 horsepower and 618 lb-ft of torque. That power comes thanks to a bevy of enhancements, including being built from a Mopar Performance iron block. The cylinders were bored out to 4.5 inches in order to receive the Barton forged crank with 4.15-inch stroke, billet steel rods, JE 10:1 pistons, and a Barton hydraulic roller cam. Aluminium cylinder heads feed air to the engine with the help of two Edelbrock 650 CFM carburettors. The upgrades finish off with a Mopar Performance distributor, an MSD 6AL ignition module, and a high-flow dual exhaust system.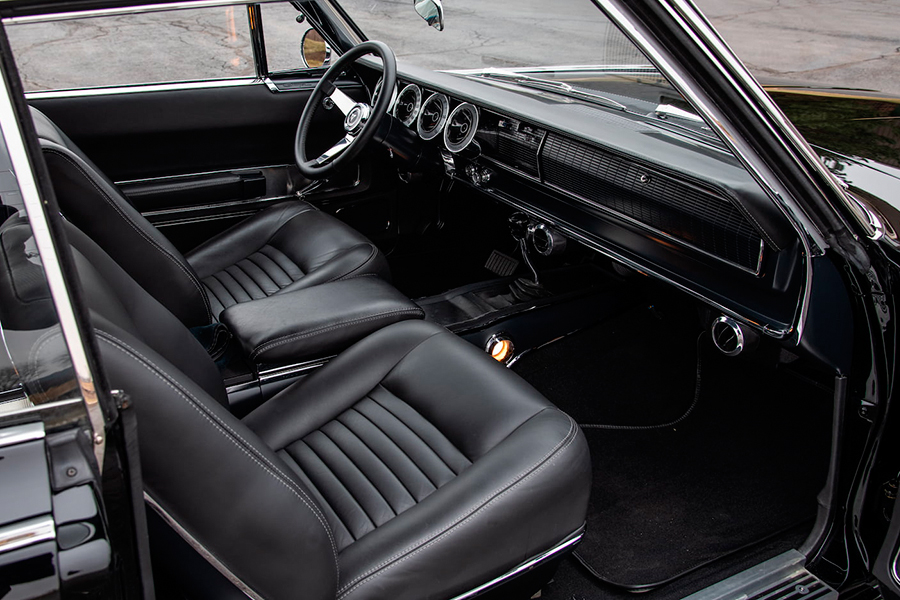 Johnson's Hot Rod Shop did their best to not only keep the original cues of this classic but to also bring it into the current era, especially in terms of performance. All that work didn't go unnoticed—the 1967 Dodge Charger Resto Mod was featured on the cover of the April 2012 edition of "Popular Hot Rodding."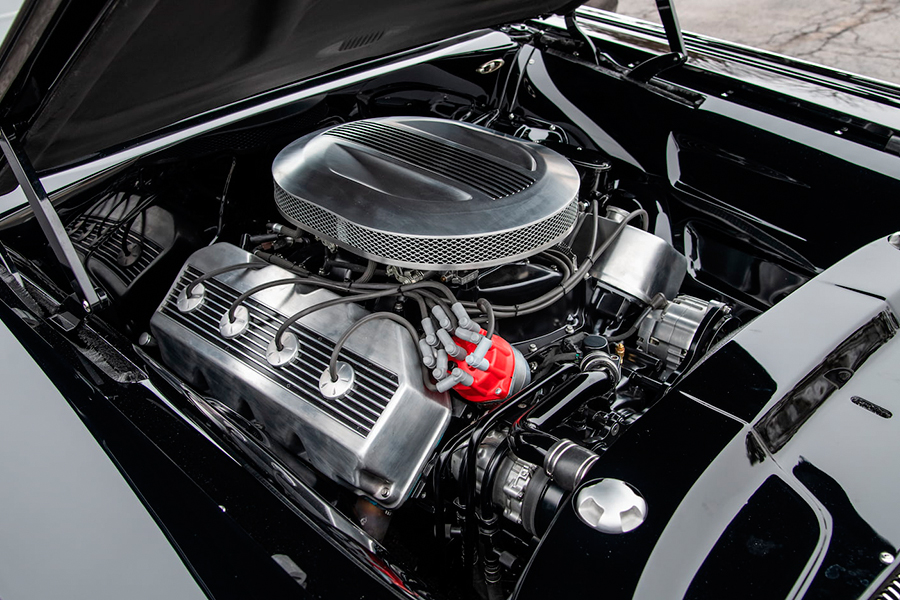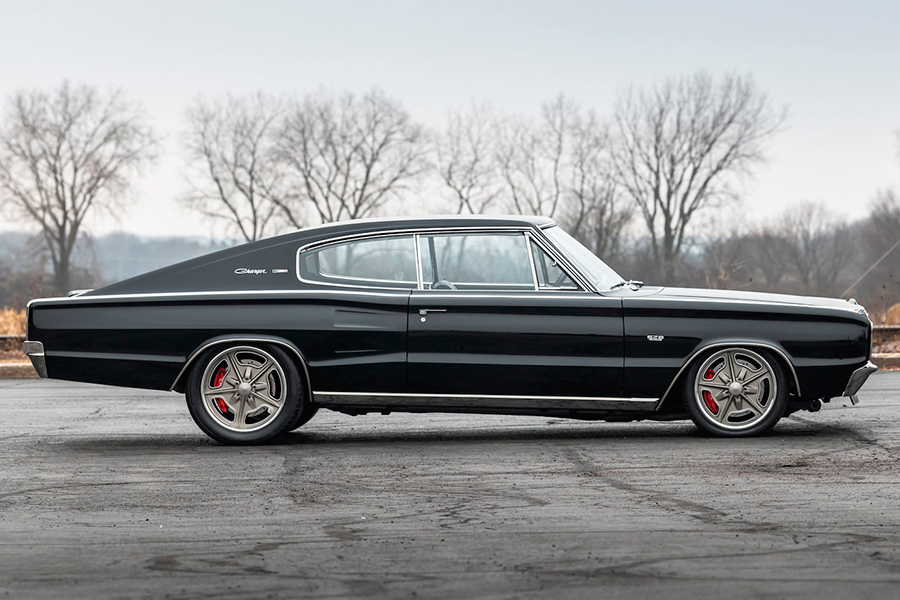 You'll also like:
Novitec Goes for Less is More with Huracan Evo Mods
You Can Now Buy John Wick's Classic Ford Mustang Built to Order
The Ferrari Roma Seriously Tingles the Automotive Tastebuds