This Restored 1976 Ford Bronco is Old-School Off-Roading at its Finest
Before Ford brings back the Bronco in 2020, we should take a moment to enjoy the classics. Quality, performance, reliability and modern comfort are where this restored 1976 Ford Bronco begins.
Velocity Restorations has rebuilt the Bronco from the ground up, upgrading it with a custom chassis, independent front suspension and 4-linked rear suspension, a Coyote 5.0 Engine, Whipple Supercharger, Atlas transfer-case and a 6R80 transmission – All to keep up with the needs of today's off-road adventurers.
Velocity's team hand built the front and rear bumpers, fitted unique headlight bezels and taillights and improved safety with a 6-point roll cage.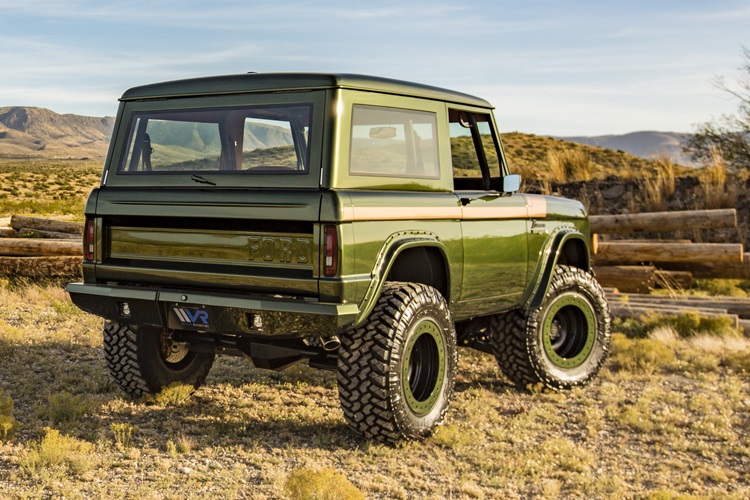 Inside you will find all the modern luxuries expected of a high-end 4×4, like custom leather trim, air conditioning and a killer sound system. The dash features Dakota Digital Gauges for clear readability and overall reliability.
Velocity Restorations is a high-end classic car restoration company located in Pensacola, Florida. Along with this Bronco, Velocity has restored a 1972 Camaro, a 1956 Chevy 3100, several other Broncos and loads more. Head over to the Velocity site for the full range and to get in touch.
For more custom rebuild action, check out this Cool & Vintage 2010 Black Land Rover Defender and why not build your own at East Coast Defender?