Rivian R1S Off-Road Mods Keep Up Manly Appearances
"The reason I chose Rivian," says Mo Aoun, the artist behind the Rivian R1S Off-Road Mods Behance Gallery, "Is because electric vehicles always look kind of cute!" "Cute" may not be an accurate description of Rivian's electric SUV, but Aoun did achieve his goal of trying "to make it look more aggressive."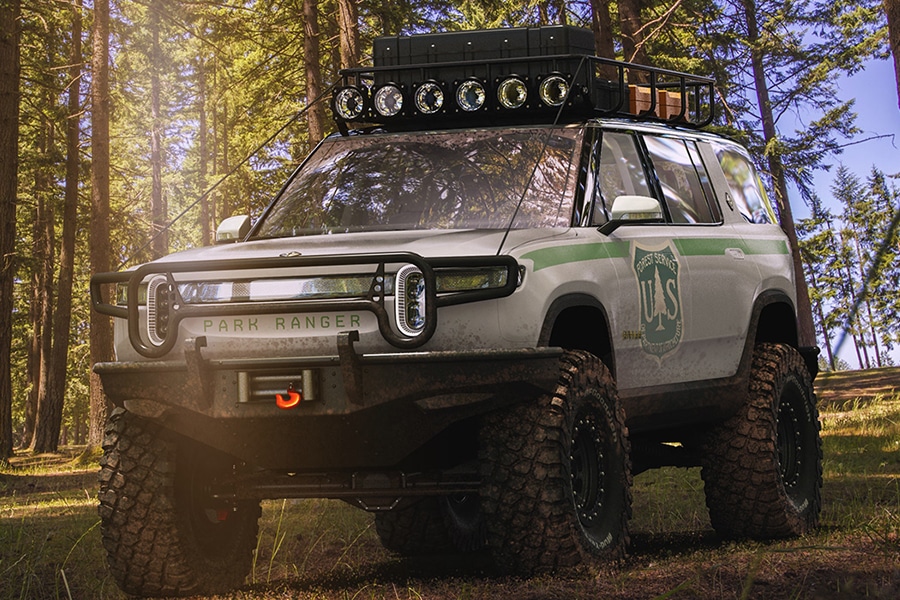 k
Rivian's vehicles are already billed as being adventure vehicles. With a range of 400 plus miles, acceleration of 0 to 100 in three seconds, and a towing capacity of 3,500 kg, Rivian is up to just about anything. The SUV comes with underbody skid protection as well as a lockable front trunk for additional storage. The digital dashboard makes navigation simple, and it can hold up to seven passengers as well as additional gear. In other words, the Rivian is already well on its way to being off-road capable.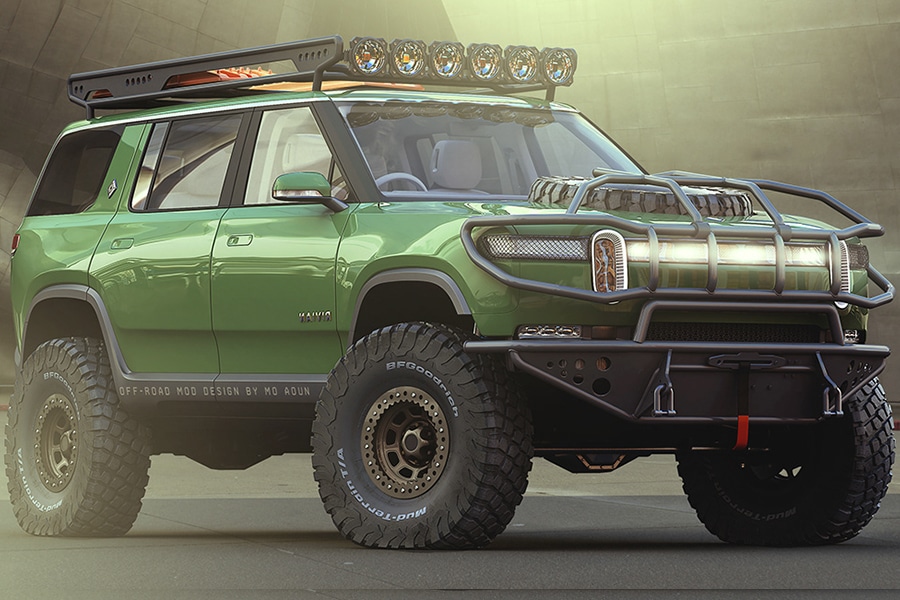 Aoun added a lift to the SUV, placing knobby mud tires under the body. A beefier front bumper with a winch was also added. Top rack storage for the roof makes hauling even more gear possible. One example features an innovative location for the spare tire—in the hood with a roll bar over the top. Aoun splashed on a bit of mud to finish the look.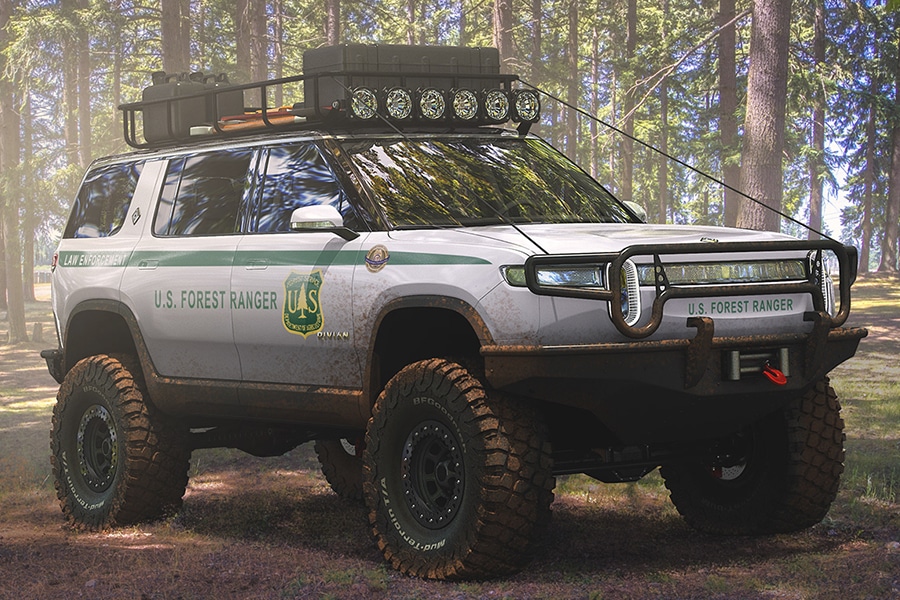 Aoun is right, often electric vehicles are just cute—not that there's anything wrong with cute, but if you're going to swap out your truck for an electric vehicle, it's nice to know that you can still keep up appearances.