RK Motors Shows Why the 1984 Land Rover Defender Pickup Truck is so Popular
The allure of a Land Rover may escape some people, and if you don't see it, it might be hard to understand why so many people love these cars. One of the prime examples of what it is that attracts so many to the brand is the 1984 Land Rover Defender. If you've struggled to understand why people are such devoted fans to the car, then take a look at RK Motors' 1984 Land Rover Defender Pickup Truck.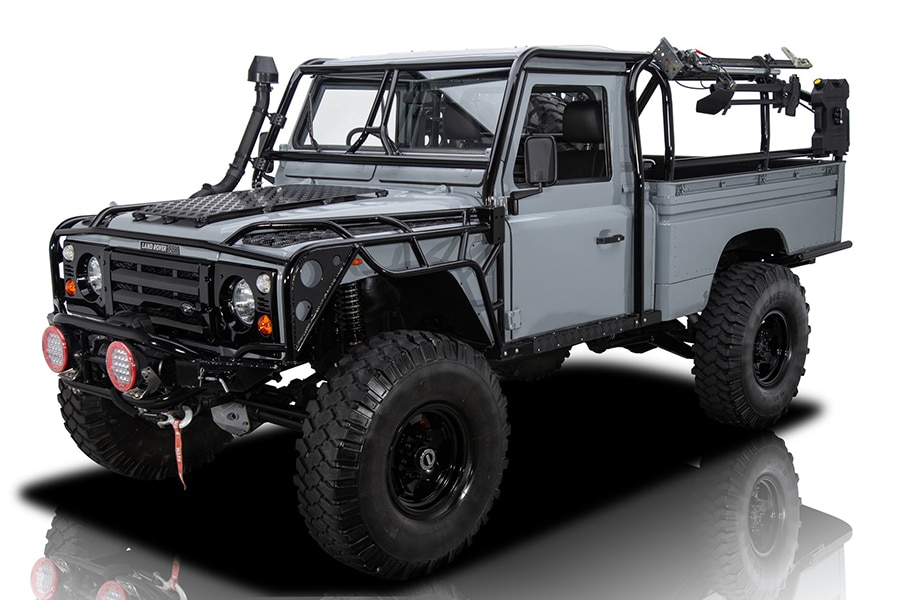 RK Motors takes the Defender and gives it a detailed, ground-up restoration. The truck has a 3.0L Isuzu turbo intercooled four-cylinder diesel engine mated to a five-speed manual transmission. Swapping in that new engine requires a change to the wheel wells, which RK Motors accomplishes by adding in custom liners to make a snug fit for the dual-belt engine. On the underside, you'll find a 14-bolt Land Rover rear axle and a Dana 44 front axle. The wheels are 16-inch Alcoa wheels with Michelin XZL tactical tires. It also has four-wheel power disc brakes and power steering—in other words, the likelihood of finding a trail this Defender can't conquer is slim to none, especially with its custom exoskeleton and integrated recovery tools.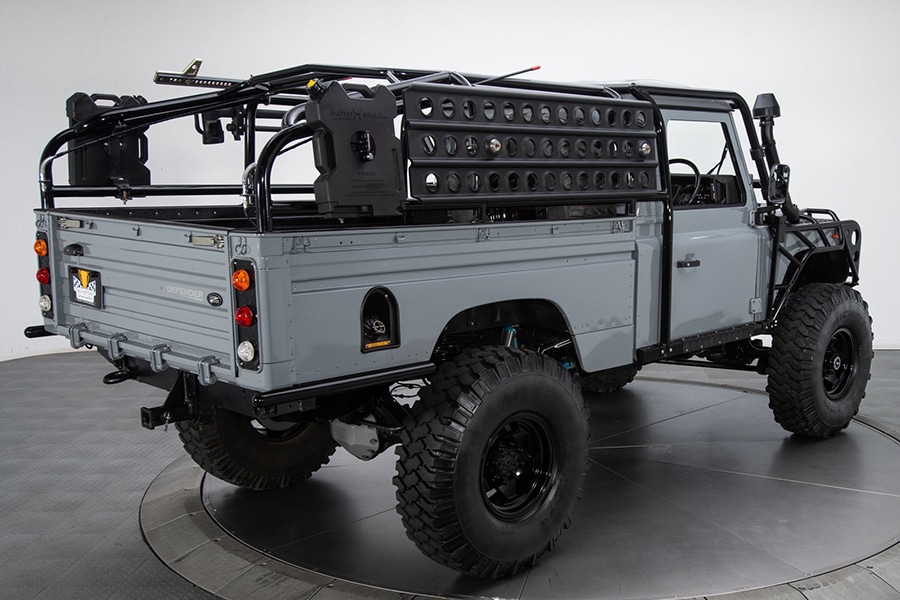 If performance stats aren't your thing, then maybe luxury is. As manly as the Defender looks, you might suspect that it would be Spartan in the interior. Such is not the case. RK Motors went all out with a customized leather interior as well as a modern audio system.