Rolls-Royce's Incredible Landspeed Collection Resurrects a 'Forgotten Hero'
You'll find plenty of references to Eyston's career in the two cars. Most notably will be the powerhouses for the two cars. Eyston's vehicle, the Captain George Eyston is a legend on the Bonneville Salt Flats in the 1930s, achieving three land speed records, one of which saw the British driver hitting 357.5 miles per hour. Rolls-Royce is commemorating the legacy of the 'forgotten hero' with the Landspeed Collection, a pairing of special versions of the Wraith coupe and Dawn convertible.
You'll also like:
2022 BMW X5 Black Vermilion Edition is a Baller, Blacked-Out Special Release
The GT of Utes – The New VW Amarok Walkinshaw Series
New Ferrari 296 GTB Redefines the Concept of Fun with 820HP Hybrid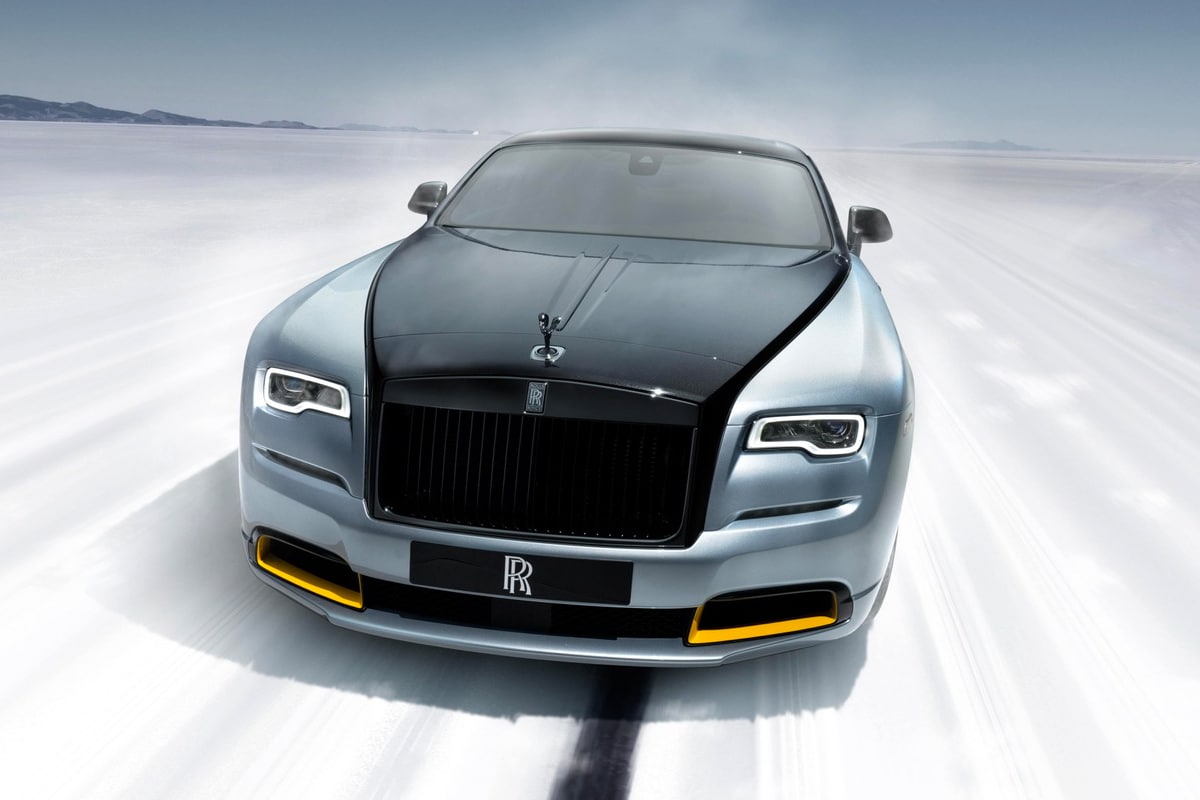 You'll find plenty of references to Eyston's career in the two cars. Most notably will be the powerhouses for the two cars. Eyston's vehicle, the "Thunderbolt," featured two Rolls-Royce 27-liter V12 aircraft engines that were both capable of 2,000 horsepower each. The Wraith and Dawn won't be producing quite that much power, but the twin-turbocharged 6.6-litre V12 engines in the vehicles will deliver 624 horsepower and 563 horsepower respectively.
The cars will be done in a special two-tone finish consisting of Black Diamond Metallic and the new Bonneville Blue, a silver-blue color. The exterior also benefits from Rolls-Royce's Black Badge trim. The front tunnel showcases a laser-etched image of the Thunderbolt. You'll also find special yellow and black accents to commemorate the Thunderbolt's colorway, and on the driver's door you'll find the ribbon colors of the prizes Eyston won.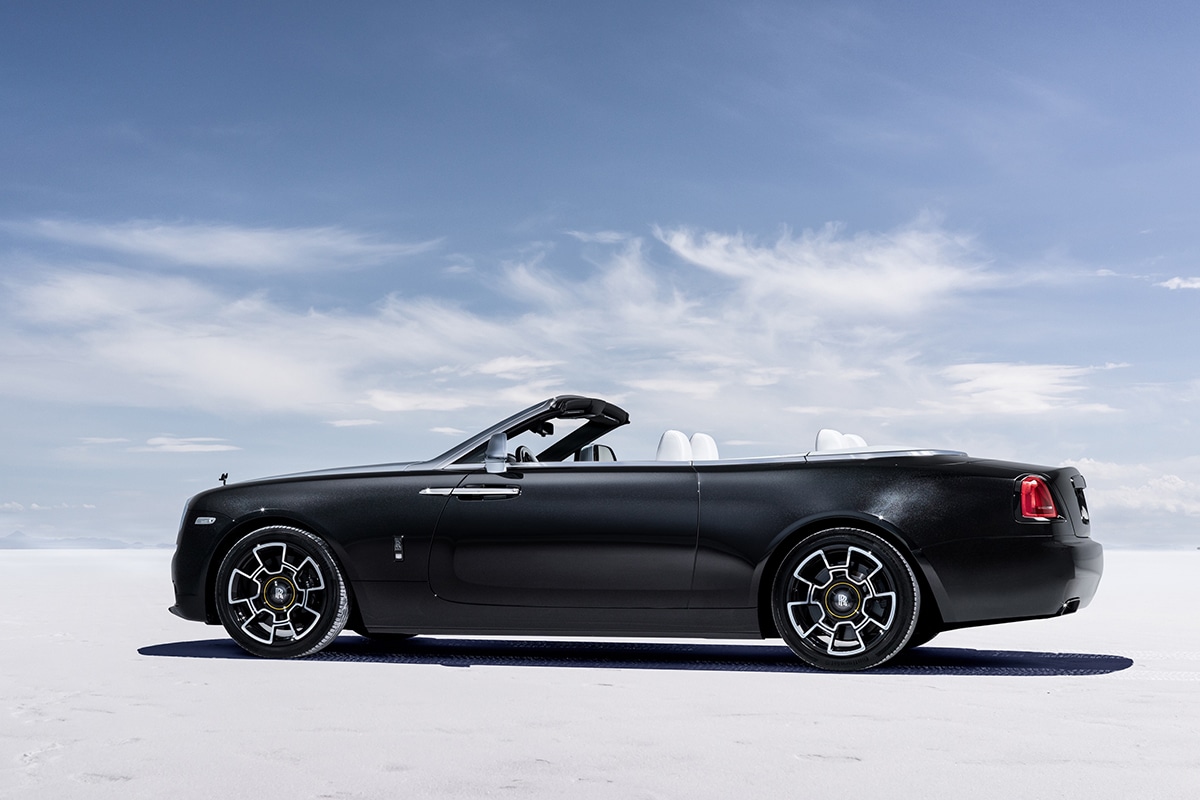 Inside, the dashboard has been specially engraved to mimic the texture of the Salt Flats. For the Wraith, the Starlight Headliner was redesigned to reproduce the night sky over the Bonneville flats just as it was when Eyston fulfilled his historic run in 1938. The Wraith's interior is almost entirely done in black.
For the Dawn, Rolls-Royce finished the interior with light-gray and blue seat inserts. The seat centers also have a stripe created by the perforation pattern that is meant to represent the track lines that Eyston followed on the Salt Flats. Finally, a custom clock sits just to the right of the infotainment touchscreen and was modeled after the gauges from the Thunderbolt.
---
Featured Video from Man of Many
---
"With this collection, we have revived Eyston's memory and retold his remarkable story. Throughout Wraith and Dawn Landspeed, clients will find numerous subtle desing elements and narrative details that recall and commemorate his amazing achievements, grand vision, and exceptional courage," said Torsten Muller-Otvois, the CEO for Rolls-Royce. Only 35 examples of the Wraith Landspeed will be made with just 25 of the Dawn being made.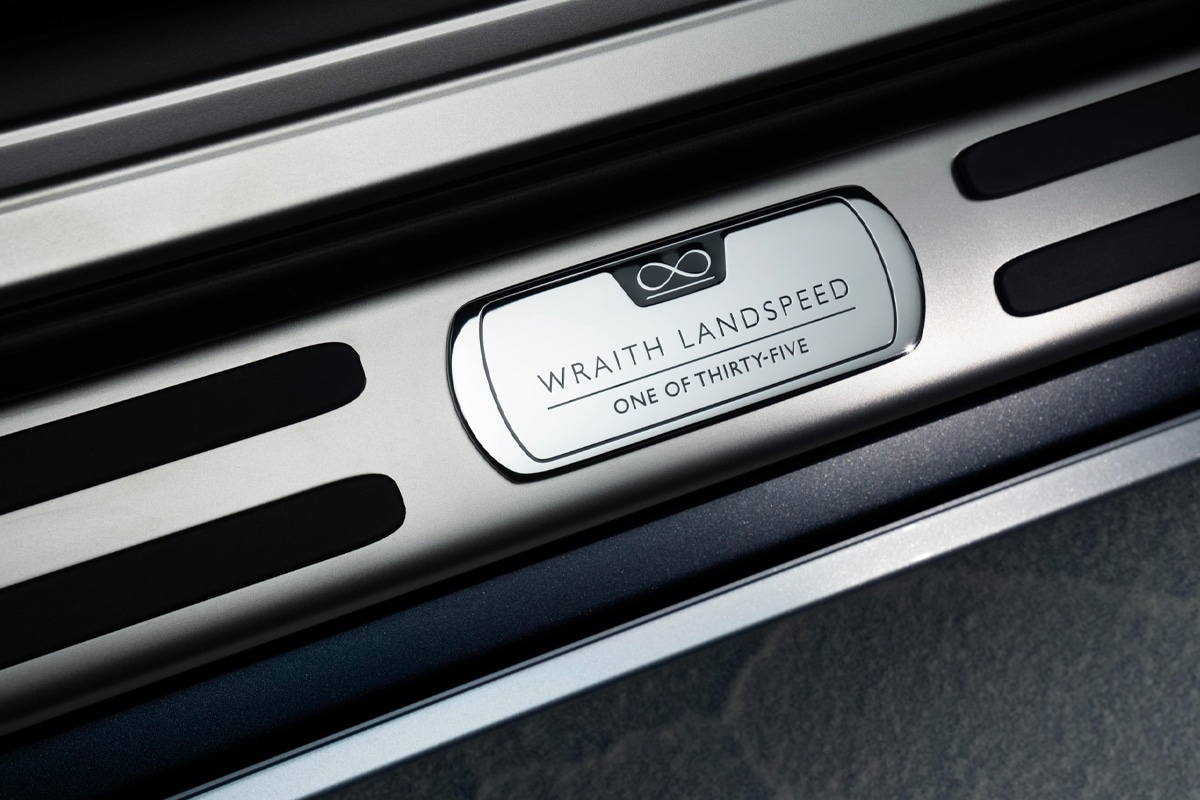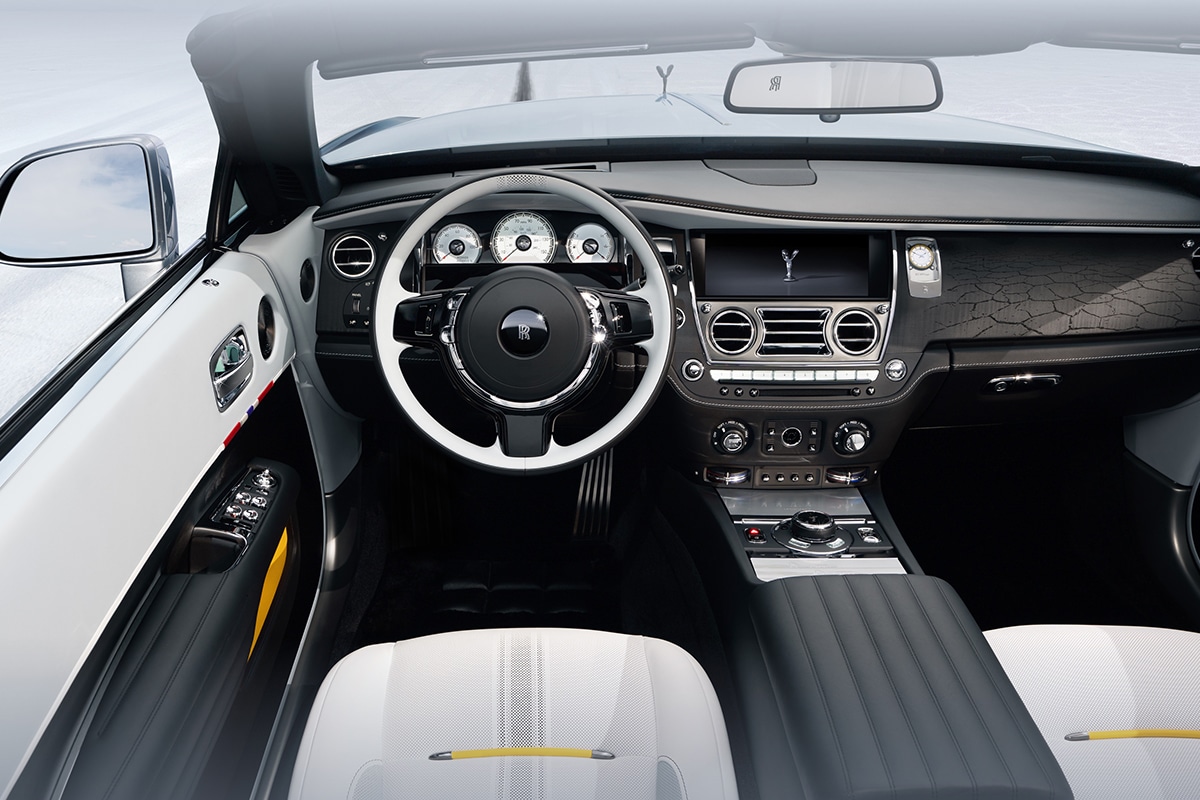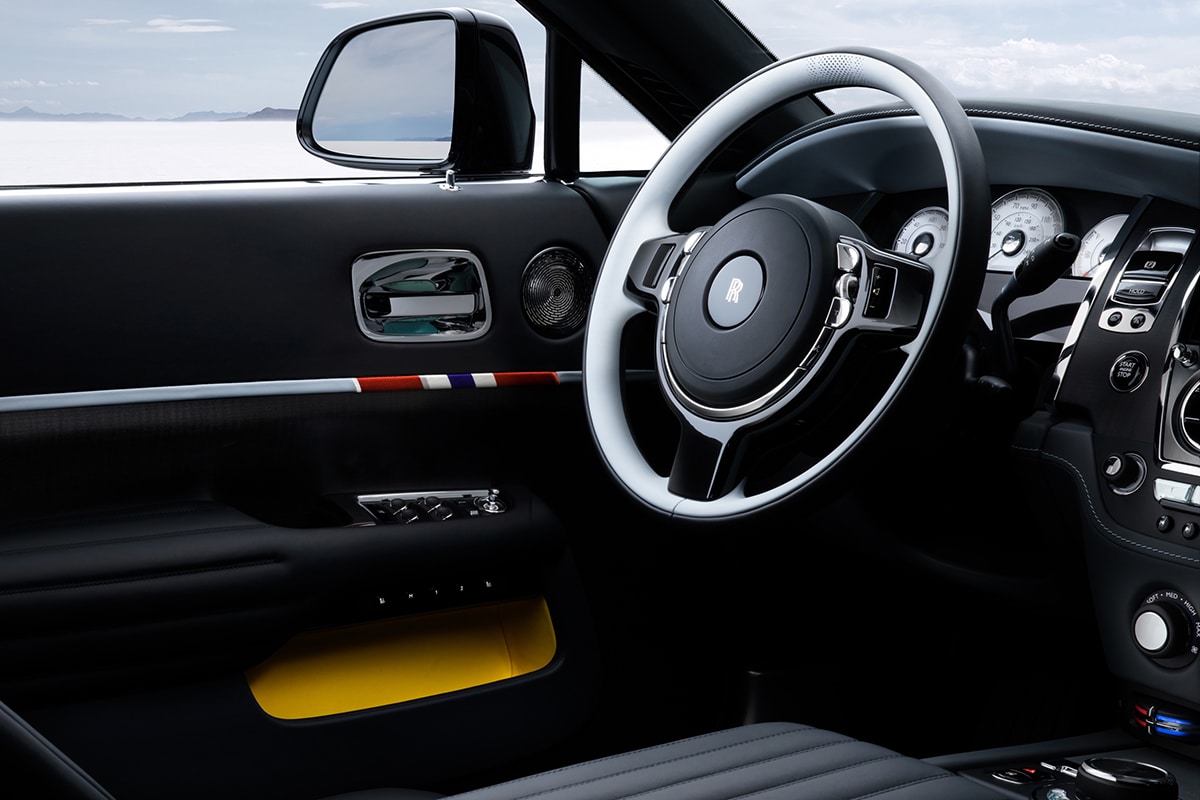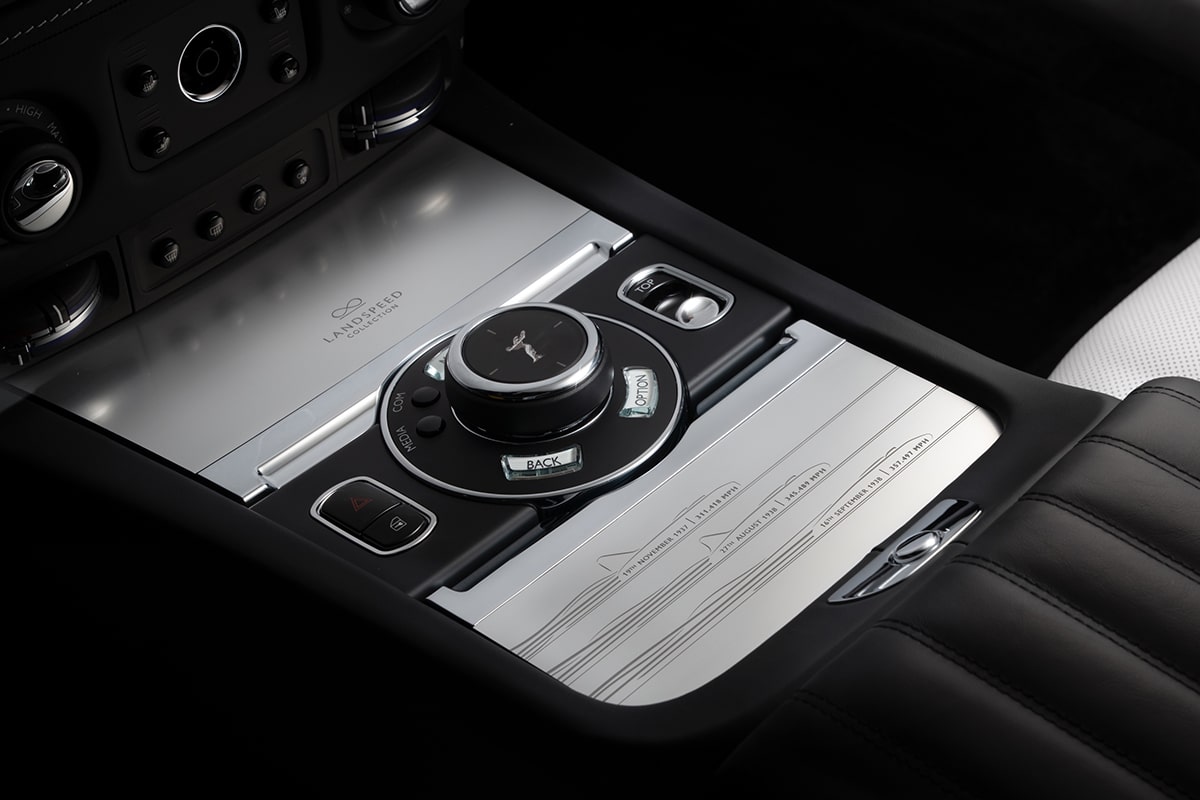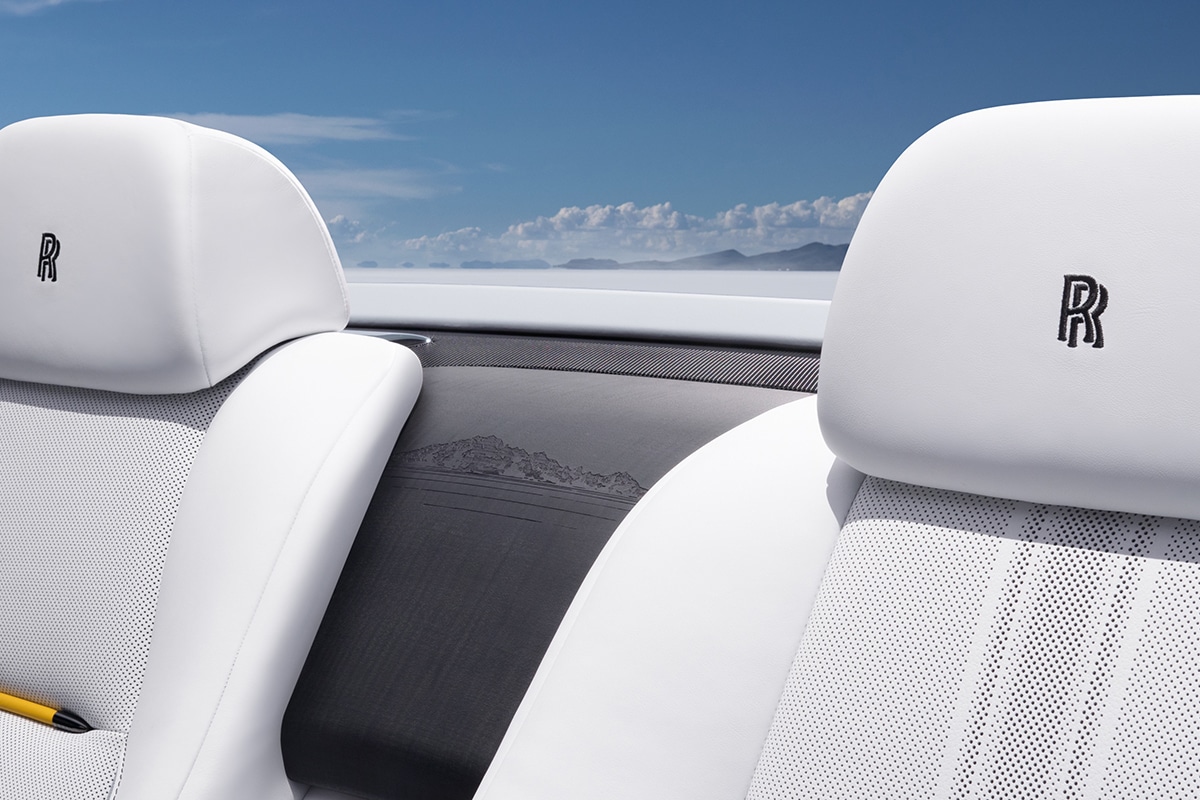 You'll also like:
2022 BMW X5 Black Vermilion Edition is a Baller, Blacked-Out Special Release
The GT of Utes – The New VW Amarok Walkinshaw Series
New Ferrari 296 GTB Redefines the Concept of Fun with 820HP Hybrid
---
Featured Video from Man of Many