Rtech's Modded Chevy Merits the Name Ponderosa
Hoss Cartwright wasn't just the biggest of Ben Cartwright's sons, he was the biggest man for miles around the famous Ponderosa Ranch. Rtech Fabrications no doubt had that giant of a man in mind when they put together the Pondersoa, a modded Chevy truck that towers over every other truck out there.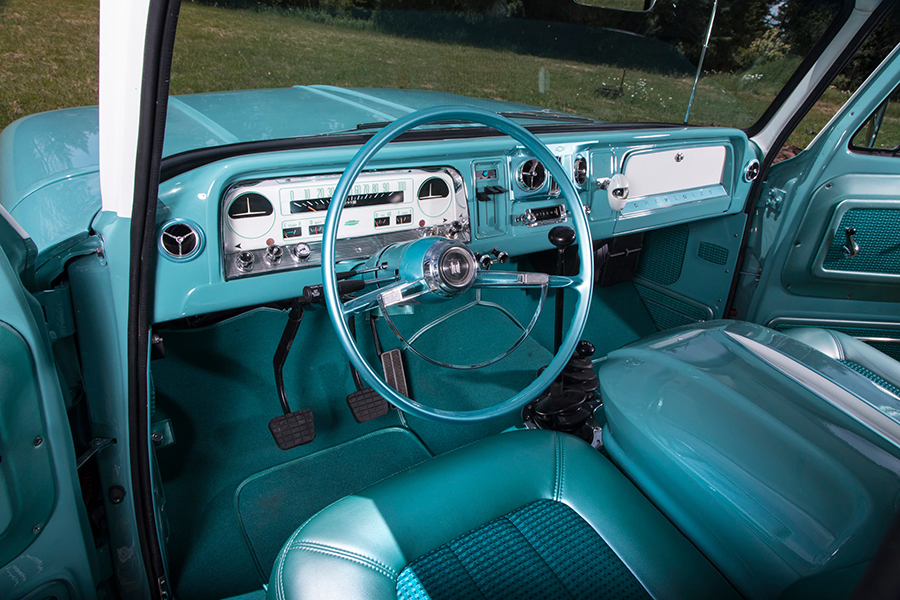 Looking like a border-line monster truck, the Ponderosa makes use of a 1966 Chevy K30 Crew Cab on the body of a 1972 C30 8,300-pound GVWR dual chassis. The wheelbase for this behemoth measures in at 175 inches—which means that this truck is a full 20 feet long. Plenty of sheet metal and welding went into making this truck a reality.
Thanks to the lift and the fat tyres, the Ponderosa stands eight feet tall. There's plenty of space in this truck, with the cab being extended enough that the factory front doors were used for the rear doors. The full-size bed is lined in ash wood and has a fifth-wheel bed ball. Of course, something this big will work up a mighty thirst, and it will take 60 gallons to fill up this rig's tank.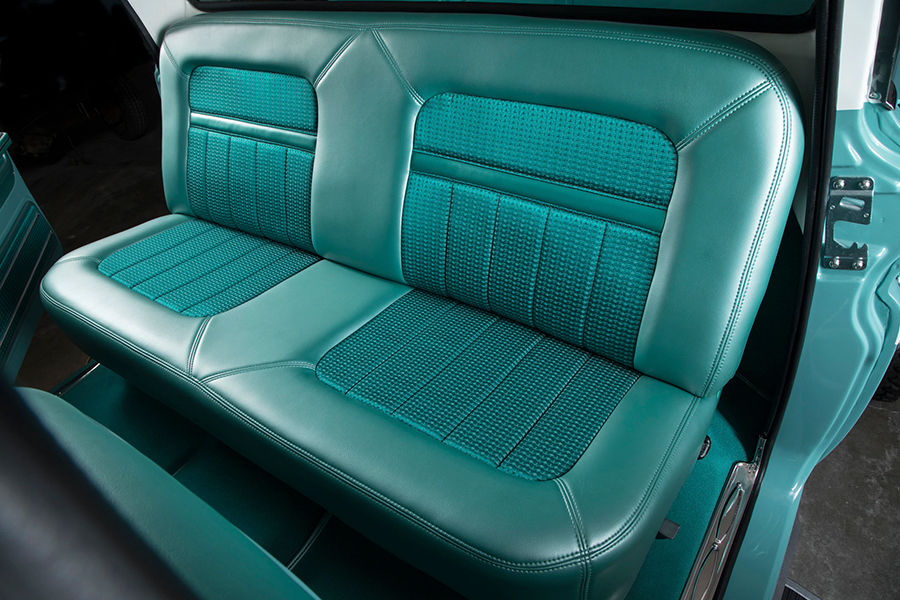 A 5.9-litre, 12-valve Cummins diesel engine from a 1996 Ram was recruited to power the Ponderosa, but Rtech couldn't leave that alone either. They added in a more powerful turbo and a custom intercooler. Competition Cams contributed a camshaft and Mahle pistons were also installed. The head was ported and polished, a BD Diesel manifold as added, and then Dynamite Diesel Stage 3 injectors slipped in.
Finally, Rtech added a K&N intake and a Flowmaster four-inch exhaust. All those changes brought the horsepower up to 550 with 1,300 lb-ft of torque—no worries here about any work that needs done. This beast will haul whatever you hook it up to. The power is channelled through a New Venture Gear 4500 five-speed transmission with a twin-clutch and a heavy-duty NP205 transfer case.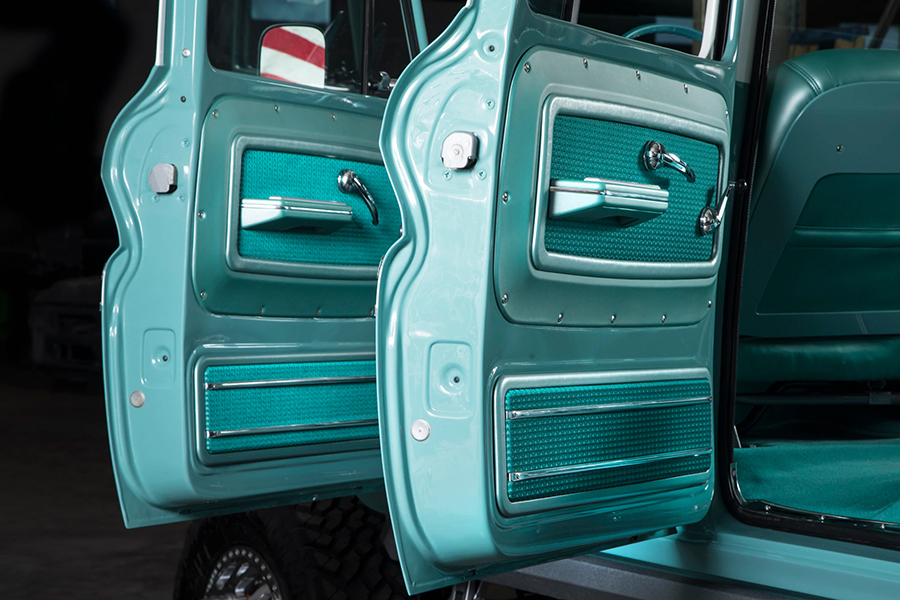 On the inside, Rtech kept it simple and old school. The thin steering wheel is period correct. The old-school covers hide digital gauges. The armrest is made of an old GM hood and the interior is done up in green vinyl and cloth that uses the stock fabric pattern from 1966.
The Ponderosa has to be the biggest, strongest truck in these parts—enough so that even Hoss would be proud.