Sherp Ark ATV Hauls it All, Including 22 People
Noah had to build an ark big enough to fit two of every animal on it. Sherp is following suit, creating an ATV that can hold 22 people, which they have aptly named the "Ark."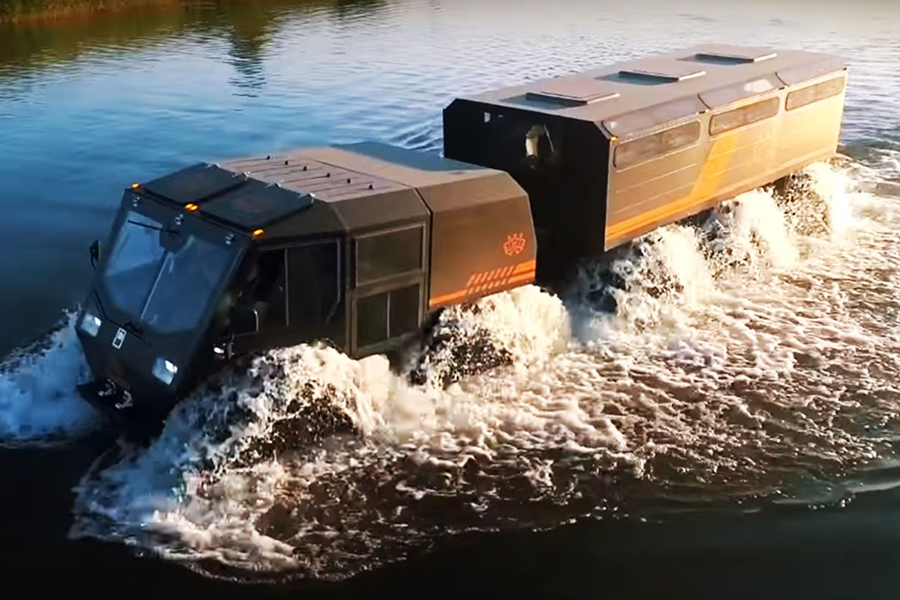 The Ark is an all-terrain, off-road vehicle that can get into the most difficult places on Earth. Getting a rig that big—that can hold that many people—is a serious feat of engineering prowess. The vehicle weighs in at 10,500 pound dry and can traverse rivers, marshes, sand, snow, and just about anything else it might come across out there in the wild. The Ark is powered by a 2.4-liter diesel engine that produces 74 horsepower. That may not sound like much for a vehicle this size, and you won't be winning any races with it. In fact, the Ark has a top speed of 18.6 miles per hour on land; that top speed drops to 3.7 miles per hour in water (yes, in water). The Ark's little engine might not have a lot of horsepower, but it does have 206 lb-ft of torque to help it overcome obstacles. Power is routed through a five-speed manual gearbox to an all-wheel-drive system that has different driving modes. In rear section drive mode, the Ark can move over difficult terrain, while in all-wheel mode, torque is sent to the front and rear sections for better traction, safety, and handling.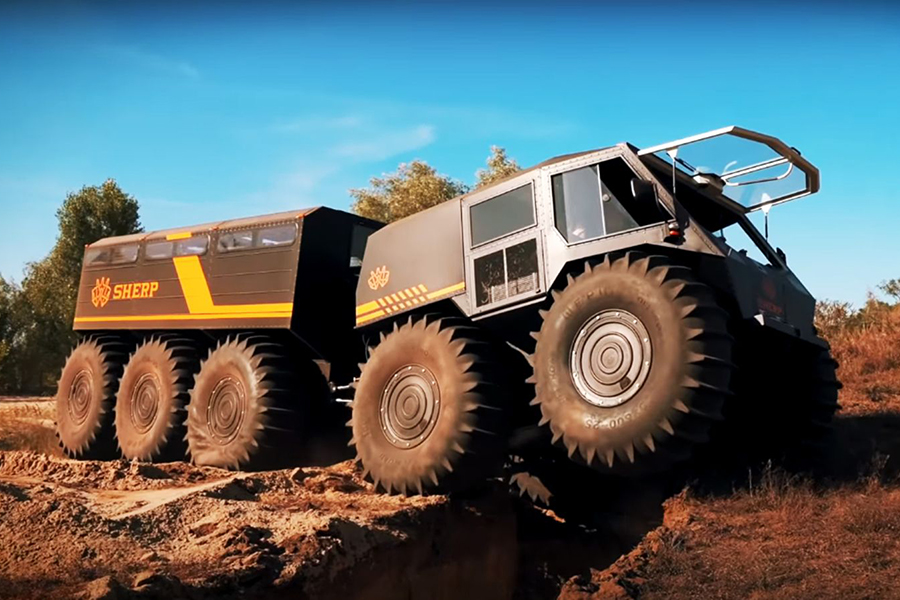 Speaking of overcoming obstacles, the Ark has a 40-degree approach and departure angle, and can stay stationary on up to a 30-degree tilt. It also features an innovative tire pressure system that uses the exhaust to inflate or deflate the tires as required. The Ark also uses a 3-axis articulated steering system that allows drivers to go climb over multi-level obstacles.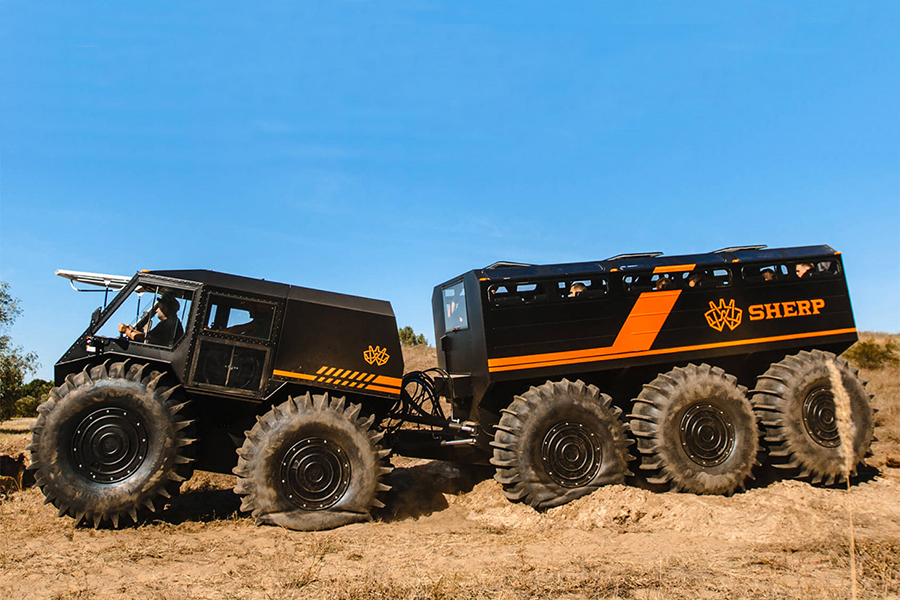 If you're not looking to bus 22 people around, you can also outfit the Ark with a loading platform to haul cargo or a tank for liquids. The Ark can also be turned into a camper with its Ark Dwelling Module, or make it a rescue vehicle with the Ark Medical Module. Whatever your needs, and whatever your destination, Sherp's Ark has you covered.
---
Featured Video from Man of Many
---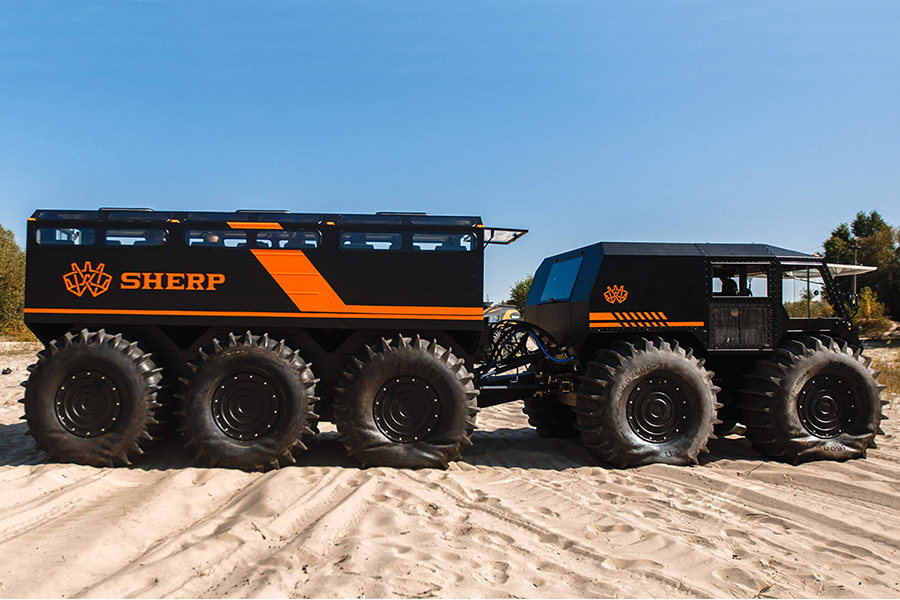 ---
Featured Video from Man of Many