SLRV's 2-Story, 8-Wheel-Drive Overlanding RV Has it All
When SLRV says that their new eight-wheel-drive overlanding RV "provides the ultimate special solution for families, commercial applications or those looking for the ultimate luxury vehicle with all the comforts of a house or unit," they aren't kidding. Not sure about that? Consider this—the SLRV Commander 8X8 Expedition vehicle comes in either single or two-story configurations.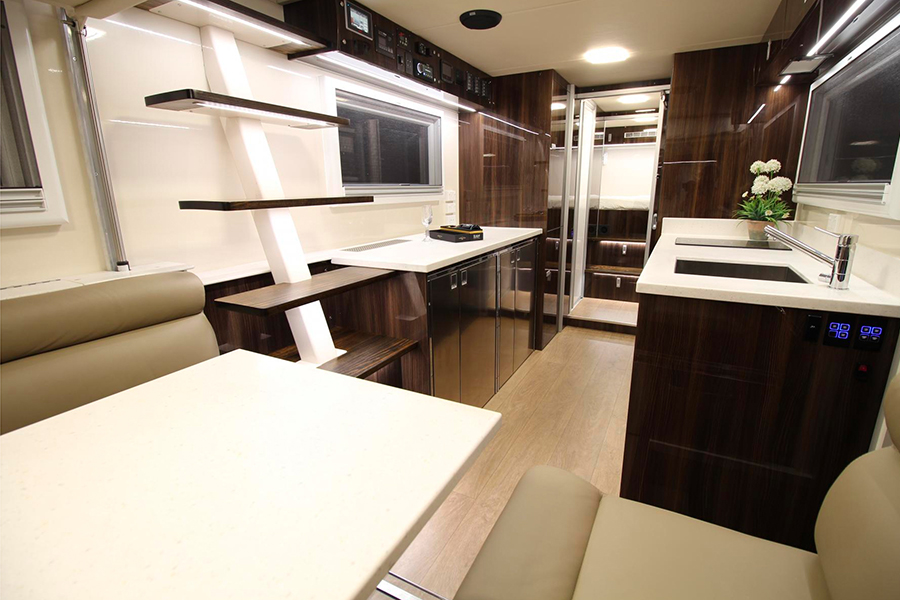 The Commander is big enough that it can be divided up just like a house into different living areas. There's no need to share spaces with this behemoth. Each area is outfitted with premium materials and finishes. You can select from a number of different headlining and leather options. There are also plenty of choices when it comes to cabinetry and solid surface benchtops. There's also no "making do" when it comes to the appliances. With the Commander, you can add in the appliances you use at home, including induction cooktops, convection ovens and microwaves, washing machines, and water and room heaters. Entertainment doesn't have to come from a tiny TV or the radio either. You can install a full entertainment system. SLRV also has a new, under bench "side-by-side" marine compressor fridge to store all your food and conserve space.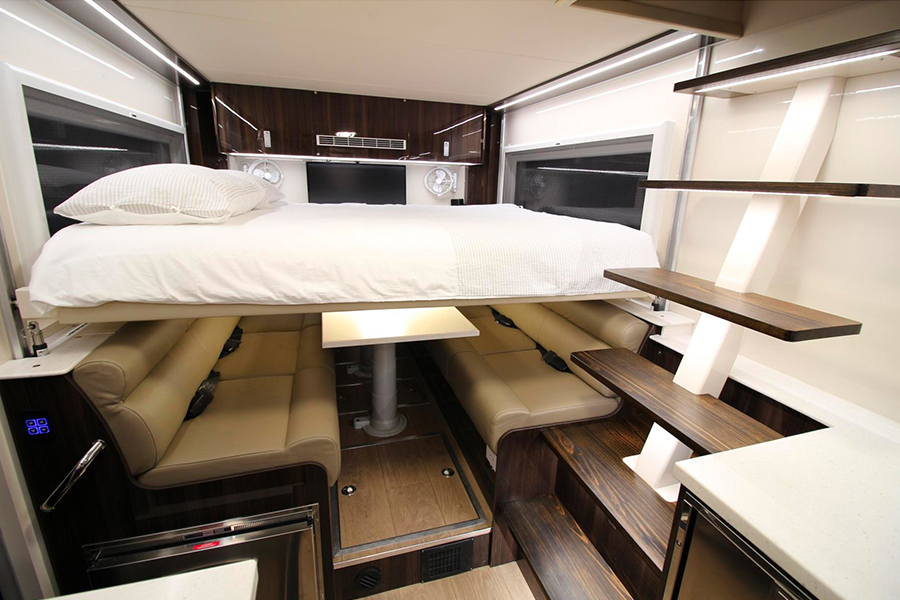 When it comes to sleeping arrangements, you can have a fixed bed, or you can have SLRV install an electric lift bed that hides away when not in use. The bathroom has various configurations as well, including separate vanity, shower, and toilet.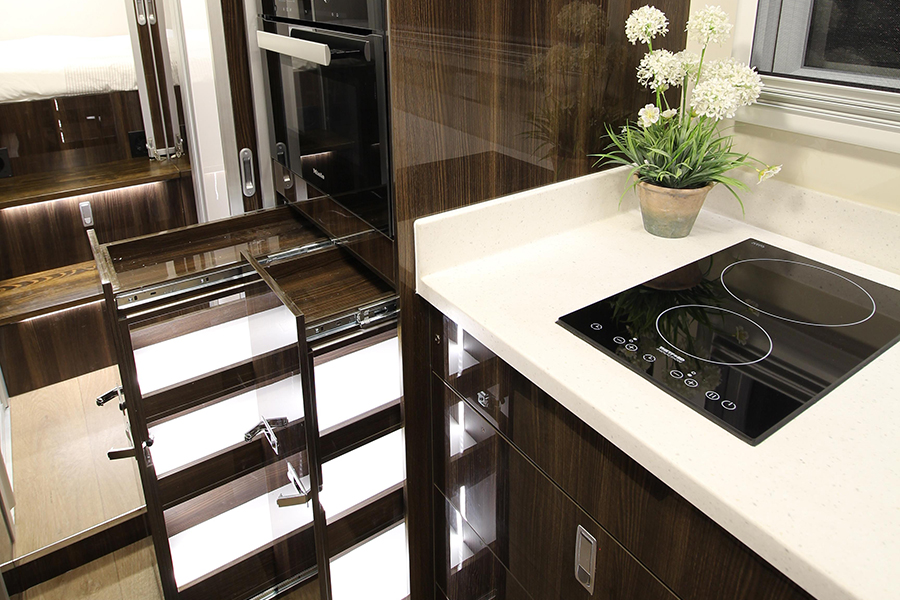 "An expedition vehicle by definition, should not only reach remote locations it must allow its occupants to stay for extended periods," believes SLRV. To make that possible, the Commander uses Mastervolt's MLI Ultra series of lithium battery systems to provide plenty of power. That pack is charged by the Commander's 9.5kVA alternator, which uses spare engine capacity to charge the batteries or to generate electricity. It also comes with solar panels, as well as a generator. And when it comes to getting there, you can rely on the MAN, D26 12.5-liter engine and its 480 horsepower and 2,300Nm of torque.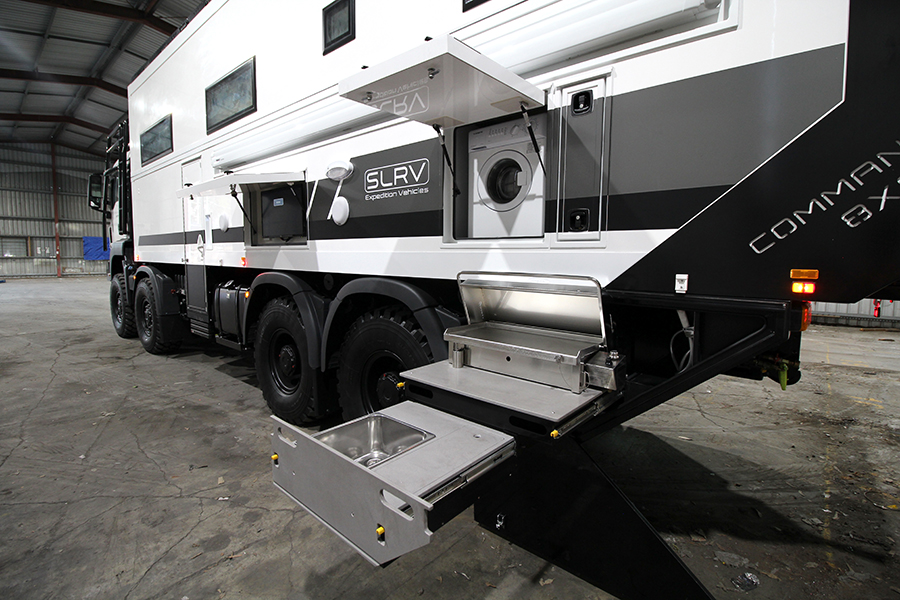 The SLRV Commander 8X8 Expedition is literally a house on wheels, with all the amenities and space you want and the mobility you need.