Stingray Passes 60 with Dejan Hristov Anniversary Edition
What do you do when you're a noted car designer and your favorite car, the 1959 Corvette Stingray, is coming up on its 60th anniversary? If you're Dejan Hristov, then you design a conceptual tribute to the car.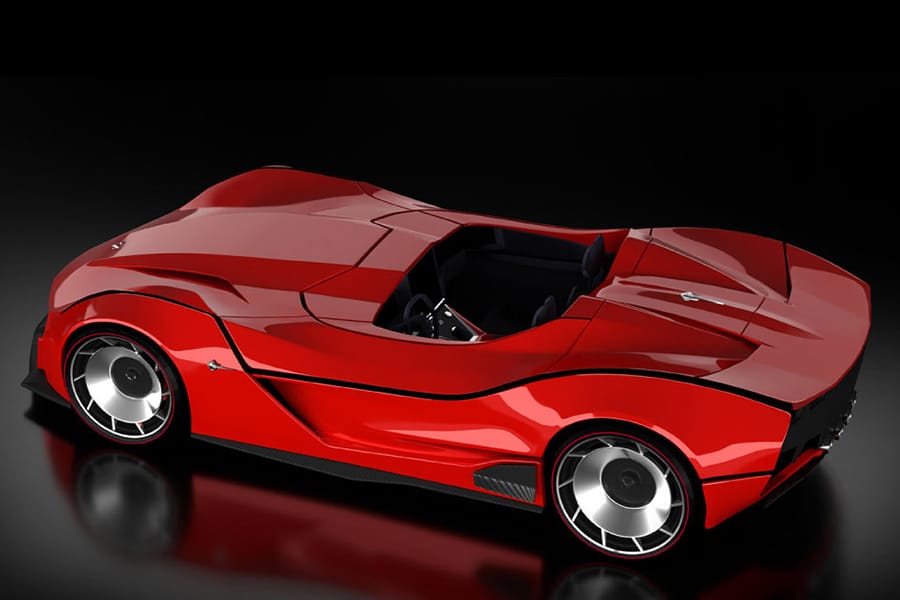 Originally designed by Pete Brock, Bill Mitchell, and Larry Shinoda, the Stingray was originally an exercise in styling. It had the secondary purpose of testing out Corvette performance and handling. Italian influences, which came by way of Mitchell's recent trip to Turin, Italy, played out in the Stingray. Because of an Automobile Manufacturer's Association ban on performance and motorsports activities, the Stingray was almost lost to history. Brock instead developed it as a prototype racer, which went on to compete in several races.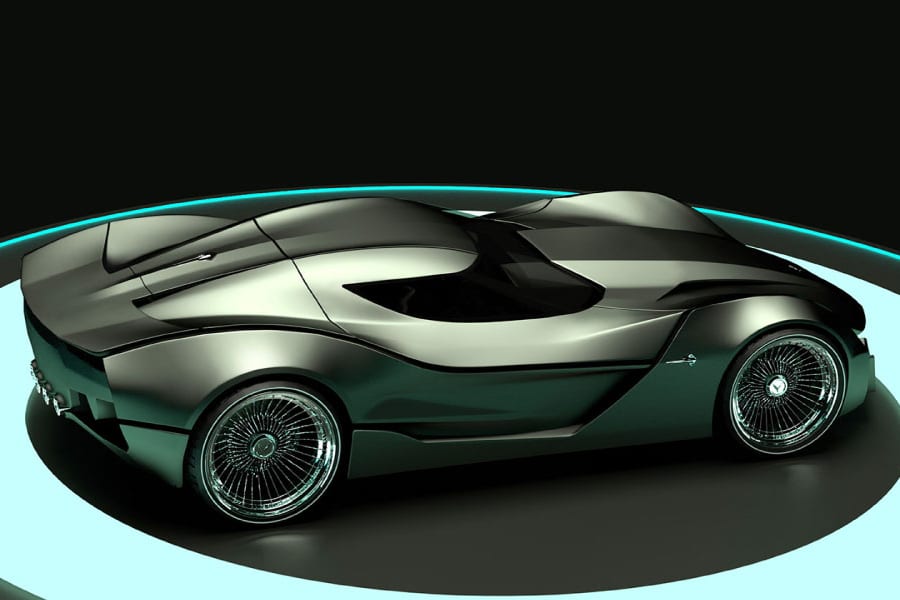 Hristov brought in elements of that original design, as well as elements from later models, to form the conceptual anniversary Stingray. The concept car has the characteristic swooping lines of a Stingray, as well as the elevated and sharp wheel hoods. The hood has the scoop look of the 1977 model, only more pronounced. Air ducts for cooling are prominent under the hood. The rear windshield was taken out and replaced with a rear camera that sends its image to a screen in the car's dash. Under the hood, Hristov imagines an eight cylinder engine combined with a hybrid drive. Hristov also designed the engine to be in the front, opposite of Chevrolet's recently announced plans for their upcoming Stingray announcement. Hristov designed both a Coupe and a Convertible—kind of a requirement when you're talking about Stingrays.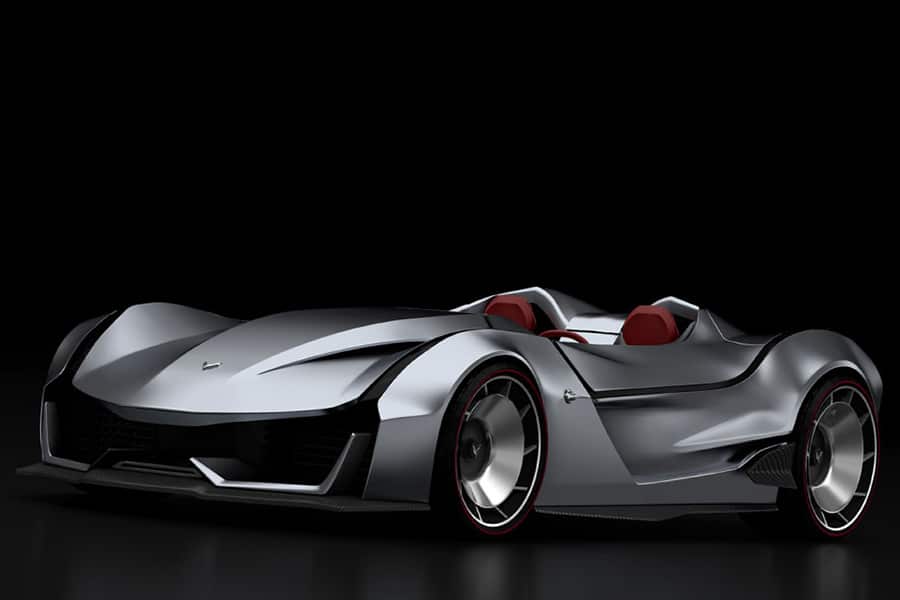 The cab gives off a strong Tim Burton Batmobile vibe, but it also gives the conceptual Stingray a menacing and fast look. The car is long and low, with a physique to rival an arrow shot from a bow.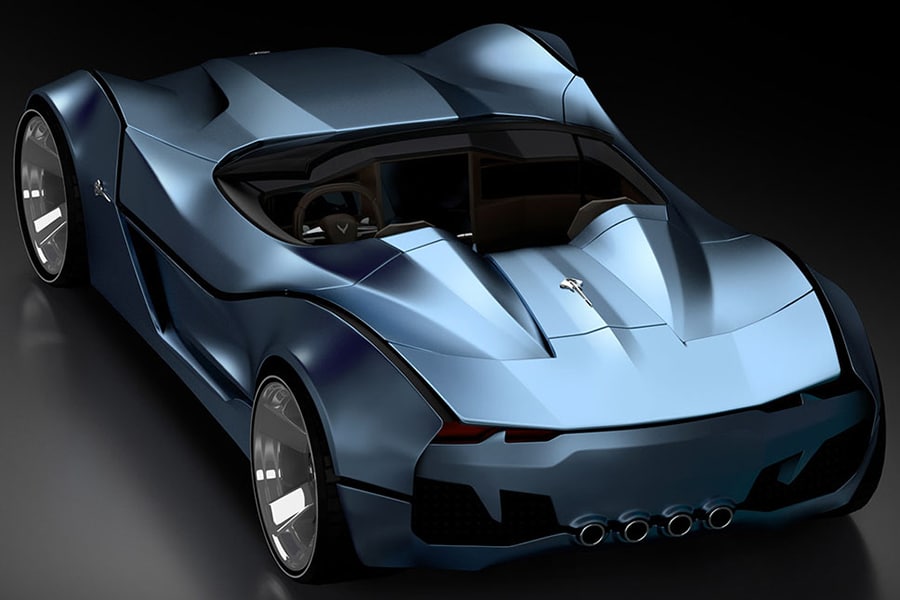 ---
Featured Video from Man of Many
---
On the inside, Hristov designed a two seat interior decked out in maroon. Hristov also offered up a set of retro or modern wheels.
---
Featured Video from Man of Many