Take the Office with You in the Airstream Mobile Office
Some people have the right idea about how to handle life, like Jeff Kleck. A technology entrepreneur, Kleck didn't want to be tied down to one location—be that home or office. So, after acquiring an Airstream Bambi II, Kleck contracted San Francisco based architecture firm Edmonds + Lee to renovate the camper into a liveable mobile work space.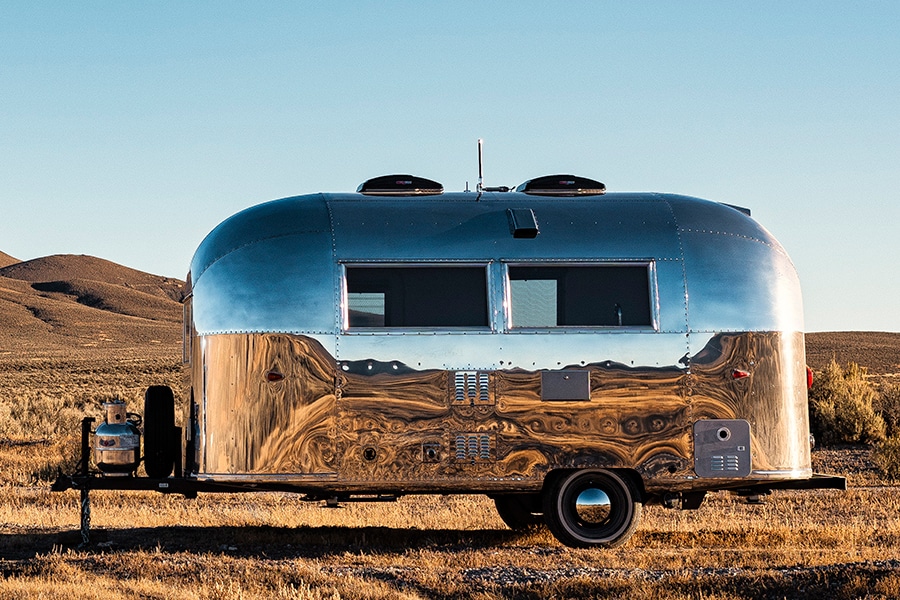 The 1964 Bambi has that iconic polished metal exterior, but as far as space goes, it doesn't have much to offer with only 80 square feet. The Edmonds + Lee team worked with Washington-based Silver Bullet Trailer to take care of the renovation. Using a few contemporary upgrades, the team was able to open the space up a bit.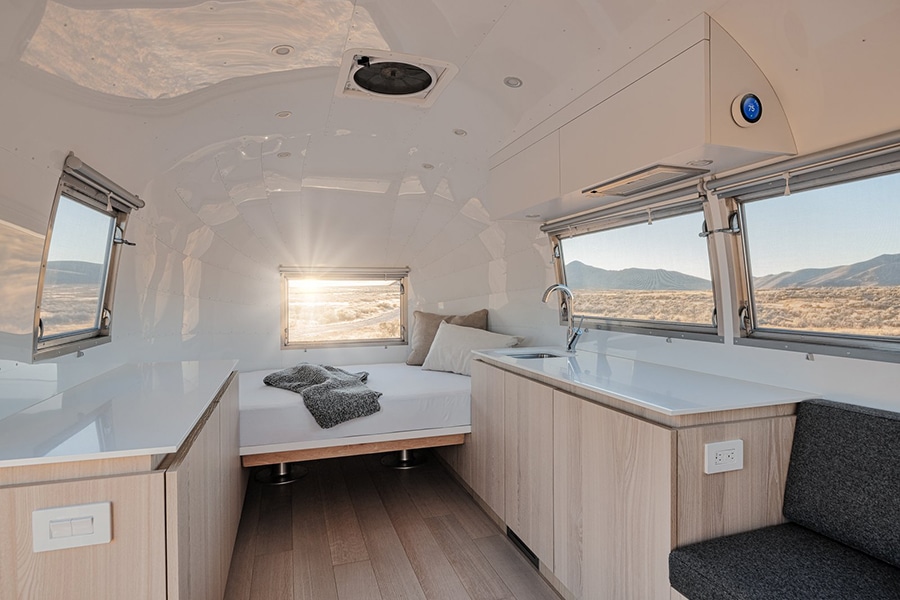 The convertible bed, kitchen, and dining room were all done in oak and made to be folded up and stowed away. Self-sufficient power sources (gasoline, propane, solar, and AGM—absorbed glass mat batteries) were also added to keep things comfortable and to provide the power needed to get some work done while you're away. It can also tap into the electric grid for more urban escapes.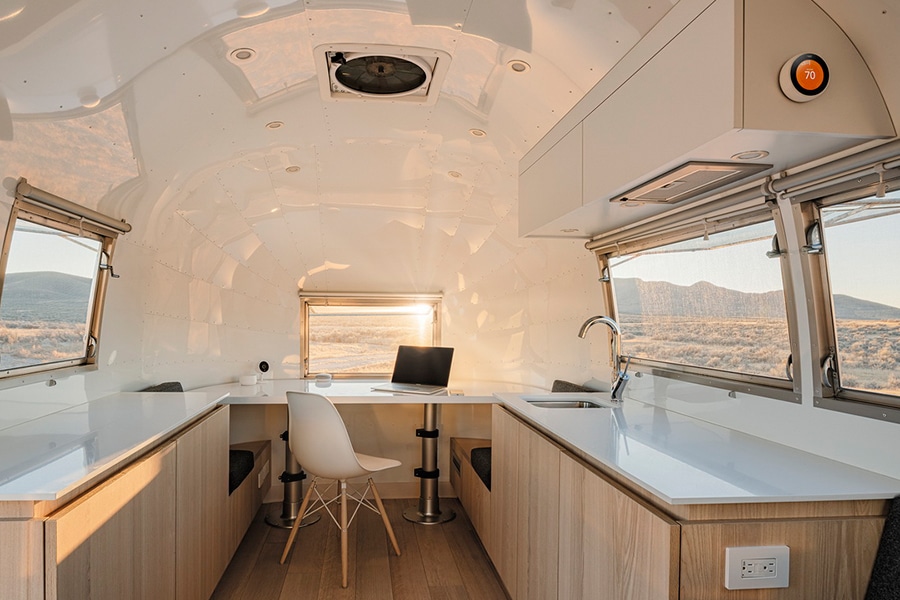 The camper also comes with Wi-Fi connectivity as well as a cellular booster. The interior walls are covered in white-painted aluminum, while white ash covers the floor. The trailer is also outfitted with smart home products from Nest.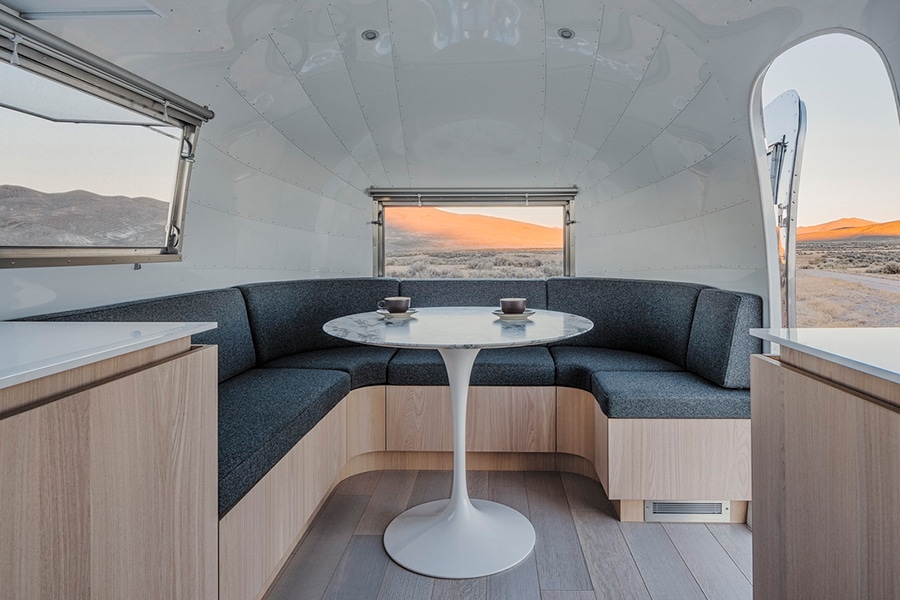 Dubbed the "Kugelschiff," German for "bullet ship", this is a trailer with all the comforts of home and the productivity of the office.