Teenage YouTuber Destroys Dad's $3.4 Million Pagani Huayra Roadster During Shoot
The Pagani Huayra Roadster is truly a sight to behold. A twin-turbocharged V12 beast, only 100 of the trademark vehicles were ever produced, sending the price-tag skyrocketing and exotic car collectors into a feeding frenzy. Now, thanks to an ill-fated joyride from teenage YouTuber Gage Gillean, 99 still exist.
You'll also like:
Guy Crashes 2020 Corvette C8 Immediately After Picking It Up
Influencer Destroys $1.2 Million Porsche During Quarantine Cruise
Polish Driver Launches Suzuki Swift Into Another Dimension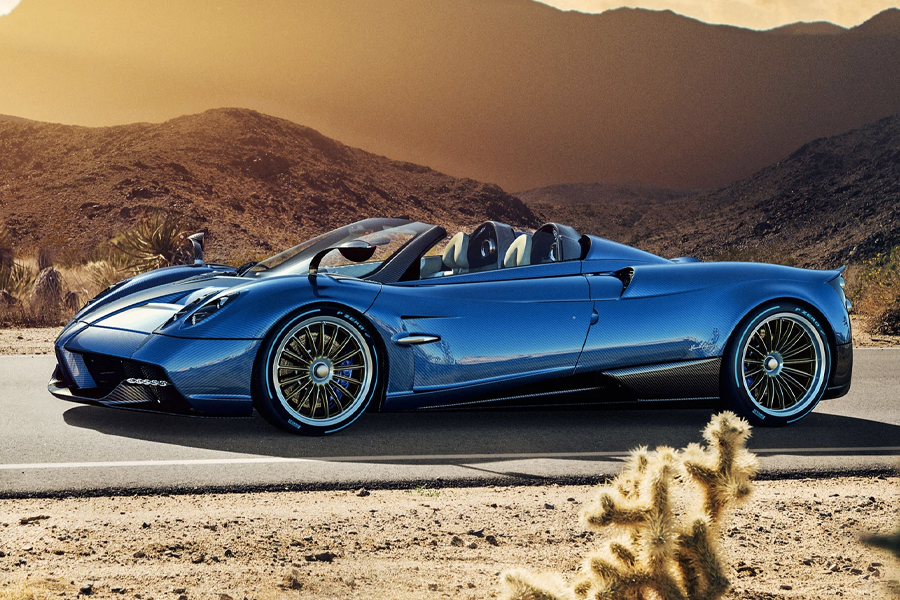 The 17-year-old YouTuber, famous for his GG Exotics channel, allegedly took his father Tim Gillean's $3.4 million Pagani Huayra Roadster out on a drive early last week. With a fellow content creator in the passenger seat, Gillean hit a Texas motorway to shoot a video, but the trip ended disastrously, just a short time after it began.
Gillean lost control of the Italian-built supercar and slammed into a tree. From the limited footage available, it appears the front of the vehicle sustained most of the damage.
The hood was bent completely upwards while much of the front bumper was smashed beyond repair. Further, at least one of the front wheels has been torn from the car, along with the driver's door. Best of all, you can see the airbags sitting idly by on road, having fulfilled their duty as safety instruments.
While it's always entertaining to see rich kids get their comeuppance, it has to be said that both Gillean and his passenger are lucky to be alive. Both managed to escape the crash without serious injuries, with Gillean even going on to release a quick video about the accident because, well, that's what he does.
You'll also like:
Guy Crashes 2020 Corvette C8 Immediately After Picking It Up
Influencer Destroys $1.2 Million Porsche During Quarantine Cruise
Polish Driver Launches Suzuki Swift Into Another Dimension