The Tesla Cybertruck Will Have 4 Motors and a Crab Mode
If you're waiting for the Cybertruck well, don't hold your breath as the recent raft of changes done to this electric pick-up has pushed its release date further backwards. Expect the Cybertruck to enter into production sometime next year only but it might just be worth the wait as Tesla sharpens its ammunition in order to compete with the likes of the Rivian pick-up and the GMC Hummer.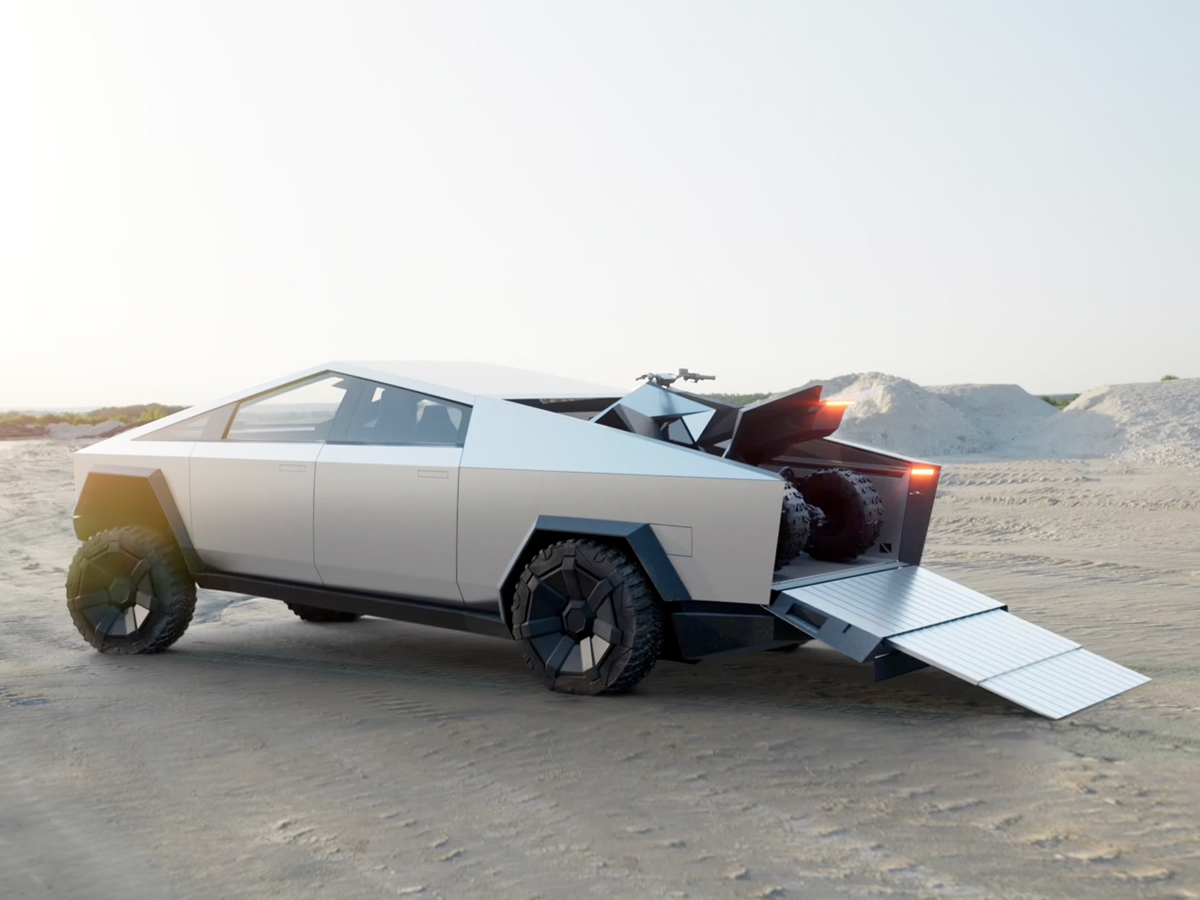 From the earlier rumoured three electric motor configuration, similar to the Model S Plaid, the Cybertruck will now have a more sophisticated quad-motor set-up with torque control for each wheel, as announced by Elon Musk via a tweet. This also indicates that the first batch of pick-ups would be the quad-motor models and the tri-motor would come later with a cheaper price-tag. For now, Tesla is throwing down the gauntlet and making sure it has got the recipe right rather than rushing the product to the market in order to beat the GMC Hummer. The quad-motor will boost power no doubt and position it as the flagship Cybertruck.
Also new is a "Crab mode" and here it's a welcome move as it will make this gigantic pick-up more manoeuvrable. It will have rear steering which will cut down its turning radius while the aforementioned crab mode will enable it to move both the front and rear wheels in the same direction. Which means you can drive this truck diagonally. This would help in tackling obstacles and no doubt add to its list of tricks.
The crab mode is also there in the GMC Hummer; no doubt, something which influenced Tesla to add it on their truck. The Cybertruck is currently available with a $100 fully refundable deposit option but the actual prices of the truck might vary in comparison to the earlier promised ones. The single-motor version and its affordable pricing might not be a reality immediately as there is no word said about them right now. That said, despite the slight projected increase, the Cybertruck would still be of great value while also packing in features like solar panels or other sci-fi gadgetry.
Currently, the race for the electric pick-up truck space has Rivian staking claim to be the first one with the deliveries for its pick-up slated to start from as early as March 2022 for its Launch Edition R1S and R1T in the US.
You'll also like:
The Fisker Ocean is a Tesla Model X Fighter with a Vegan Edge
Rivian R1T and R1S Could Launch in Australia But Don't Hold Your Breath
Tesla's S Plaid+ is the 'Fastest Production Car Ever'