The Audi A7 Sportback – Let there be Light
When you get excited about a new car release, the lighting system isn't usually high on the list of desirable body parts. But with electrical engineering reaching new heights and Audi's uncanny ability to set design benchmarks, the lighting systems may well be a key visual element for the years to come. But as striking as the new Audi A7 Sportback's lighting arrangements are, there is a lot to get excited about beneath the surface. From the piercing front grill to the 1980's throwback rear end, every surface and function is carefully considered and expertly manufactured. Whilst the A7 is an intriguing piece of kit on my screen, I thought I should drive Audi's latest luxury offering and see how much 'sport' was in the Sportback.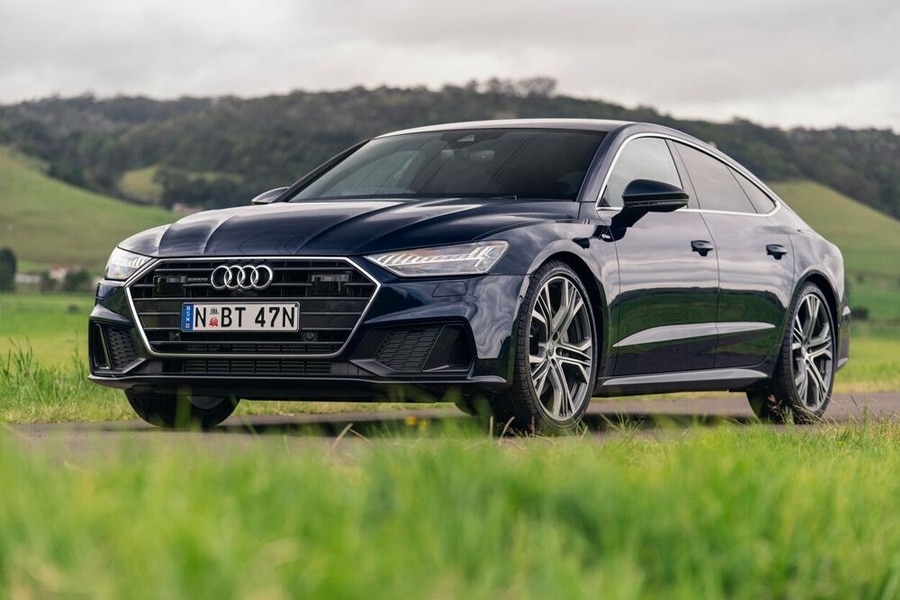 The first thing that grabs you is that wide three-dimensional grille. It's as sharp as it is large and really sets the design tone from the get-go. Perched just above are the stunning HD Matrix LED headlights which complement the aggressive lines from that wide mouth. Large air intakes and chiselled guards complete what is the most muscular front-end in the A7's history. The side profile is unlike anything else on the market. Long, sweeping lines flow nicely along the roofline and taper off sharply to the car's signature 'Sportback'. The rear integrated tail lights (or tail light) spans the full width of the car and looks striking when lit up. Even the 20 inch, 5 spoke alloy wheels are perfectly matched. In terms of design, you can appreciate a sense of cohesion between each element in a package treads a fine line between muscular and elegant.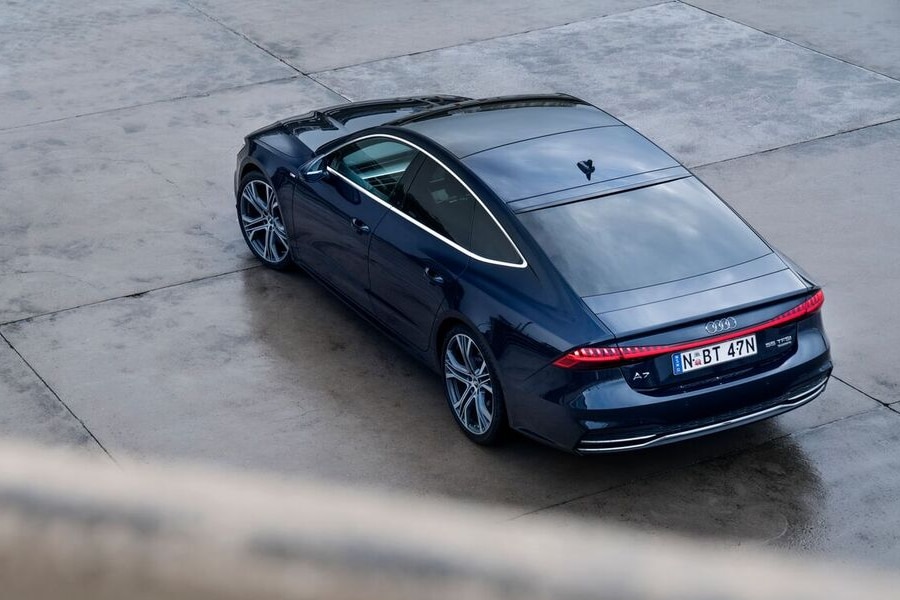 Sliding inside the A7 and that design unity resumes.  A long two stage dashboard creates a striking visual that looks straight from a concept car. MMI touch screens scatter the cockpit, letting you adjust and customise till your heart's content. The dual touchscreens are fitted with some clever technology giving you physical and audible feedback as you slide over the virtual dials. It's one of those details that will be lost on some people, but when you see an exploded view of the engineering behind these screens, you start to appreciate the complexities behind these technologies. As you'd expect from Audi, interior materials are of the highest quality. The spacy cabin is stitched in subtle and supple Valcona leather and if you go with the optional panoramic roof, you will be driving in one of the roomiest cabins I've experienced.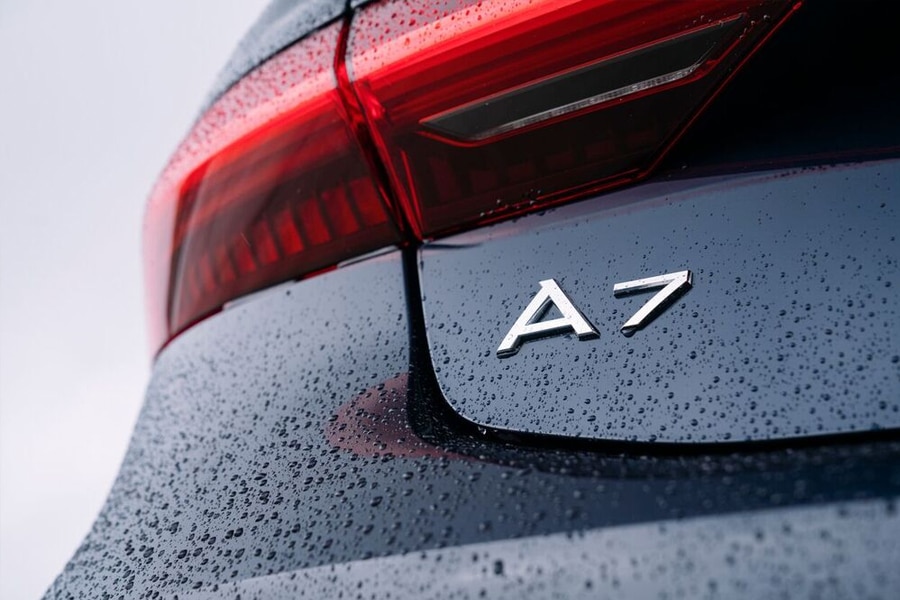 Driving the A7 Sportback through Brisbane's outskirts was a satisfying experience. Adaptive suspension provided a plush ride from the freeway to country lanes and road noise was barely noticeable. The 3.0-litre V6 was a sleeping giant of sorts, remaining quiet and polite while cruising, but when woken, it screamed it's 250kW and 500Nm of torque all the way through its 7-speed transmission. This power, coupled with the latest Quattro technology meant that 0-100 fell in 5.3 Seconds, making it as capable of the lights as it is in the overtaking lane. For those who appreciate fuel-saving technology, the A7 incorporates a mild-hybrid technology, saving up to 0.7 litres per 100km. The system utilises a belt alternator starter and a battery, that allows the A7 Sportback to coast at speeds between 55 and 160km/h with the engine off. A system that works so seamlessly, you don't even know it's there (until you look at your fuel consumption figures).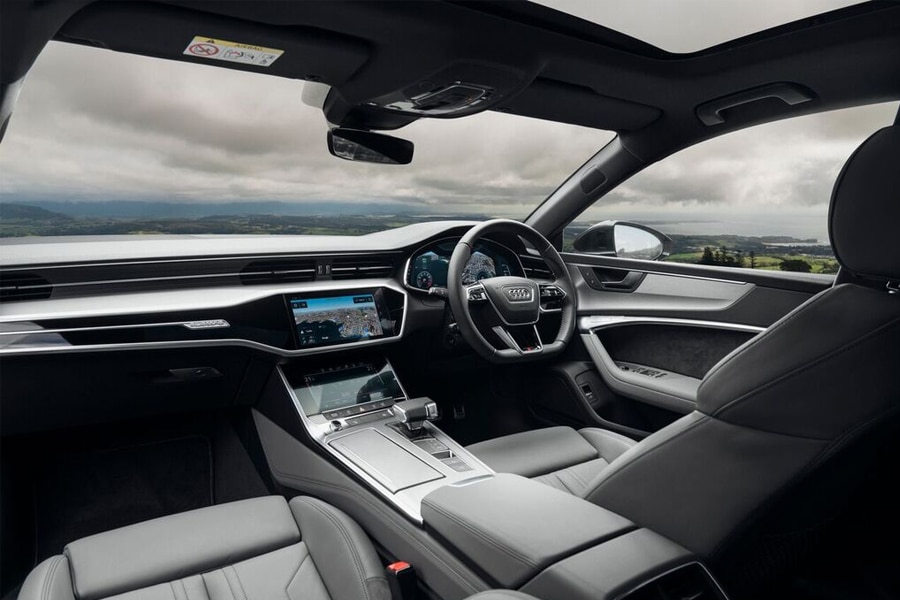 The A7 Sportback is a car for the modern gentleman. It has the latest technology but gives a nod to its past… it's capable of excellent performance but only when necessary… and it has a green agenda but doesn't try and ram it down your throat. When compared to other cars in the segment, you might even go as far as calling the A7 Sportback a relative bargain. It doesn't matter if you're loading it up with golf clubs, commuting to work or travelling with a loved one, one thing is for sure, you'll be doing it in style and comfort with the A7 Sportback.