The Last Land Rover NAS Defender 90 up For Sale
This year will be a year of firsts for Land Rover as 2020 will be the first time we see a new Land Rover Defender in 23 years. But 2020 could also be a last for one lucky Defender enthusiast. The last Land Rover NAS (North America Specifications) Defender 90 is up for sale at the Gooding & Company auction in Scottsdale, Arizona. The 1997 model is the last one ever sold in the US and was intentionally a piece of history. "To commemorate the end of the line, Land Rover built 300 limited edition North American Specification (NAS) Defender 90s numbered 1–300. This Defender 90 Limited Edition is #300/300."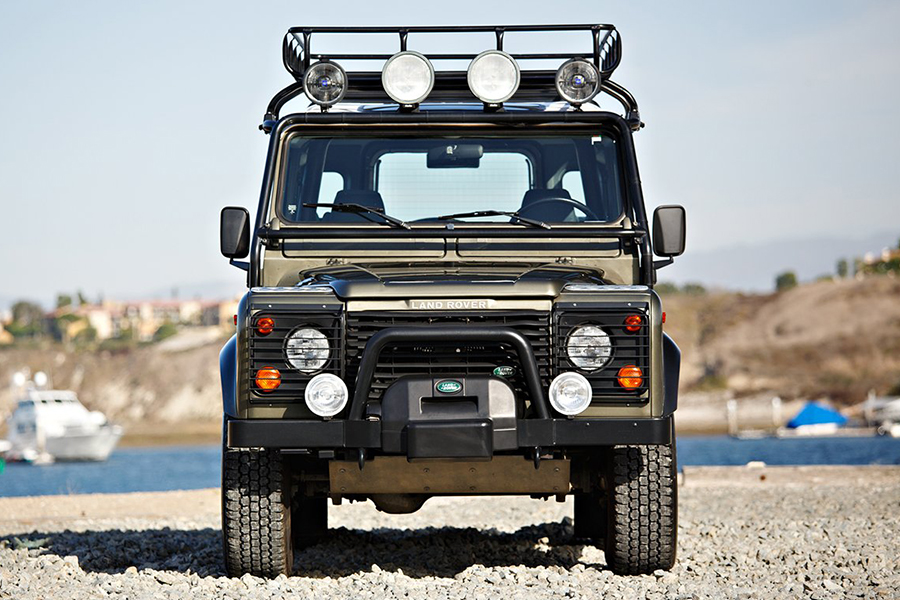 If you're not familiar with the NAS Defenders, you'll need to take a little look at Defender history. The British SUV had a tumultuous relationship with the US market, but between 1993 and 1997, Land Rover sold a design tailored to meet the stricter guidelines. Even then, the Defender saw low sales, and then with new safety requirements on the horizon, the line was phased out.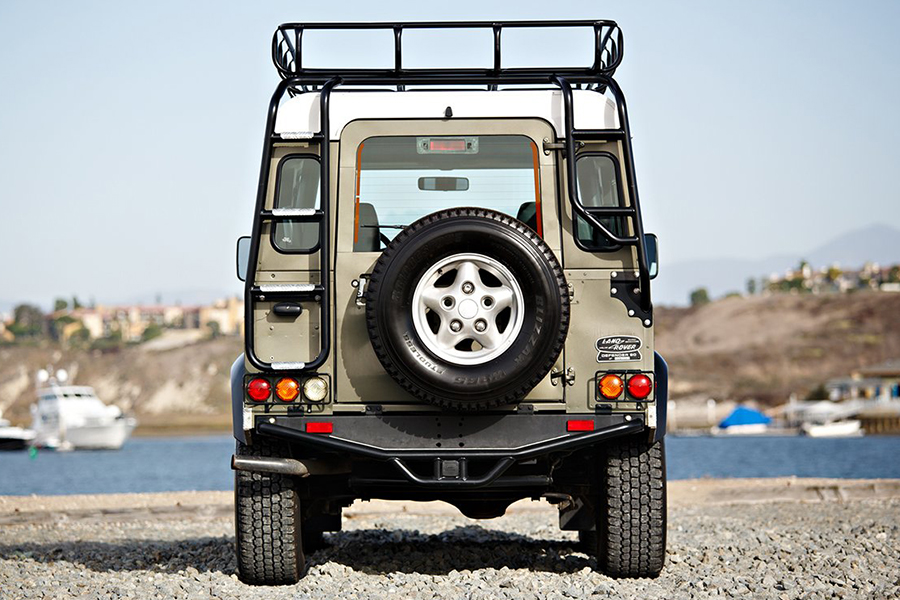 This last NAS Defender has seen plenty of travel over its lifetime. Seven different owners held onto it, but despite changing hands so often, it only accumulated 36,000 miles. As a limited edition, it also comes with a few add-ons, such as a ladder-equipped rooftop rack, a 9,000 pound Warn winch, and air conditioning. It comes with Land Rover's 4-liter V8 with Bosch Fuel injection, which means it can produce 182 braking horsepower. The engine mates with a 4-speed ZF automatic transmission, and it has 4-sheel ventilated disc brakes. Just like the other 300 limited editions, #300 was done in Willow Green with a white roof. The upholstery is gray twill vinyl, and it comes with gray rugs. The look is spruced up a bit with diamond plating on the front wings, lower sills, side steps, and ladder rungs.
The last NAS Defender 90 is expected to sell for between $200,000 and $250,000, but it is selling without reserve, so it could go for less.