The New Ferrari SF90 Will Keep the Conversation Going
There's a lot to talk about when it comes to Ferrari's new SF90 Stradale, and choosing what to lead with is a difficult decision.
You could start with the fact that the SF90, which stands for the 90th anniversary of Scuderia Ferrari, is Ferrari's first PHEV (plug-in hybrid vehicle). If you're more of a numbers guy than you might want to consider 986—that's the braking horsepower, thanks to the SF90's heavily revised twin-turbo V8.
On its own, the V8 delivers 769 horsepower. The addition of three e-motors—an F1-derived MGUK (Motor Generator Unit Kinetic) between the engine and gearbox and two more motors on the front axle—combines for an additional 217 horsepower.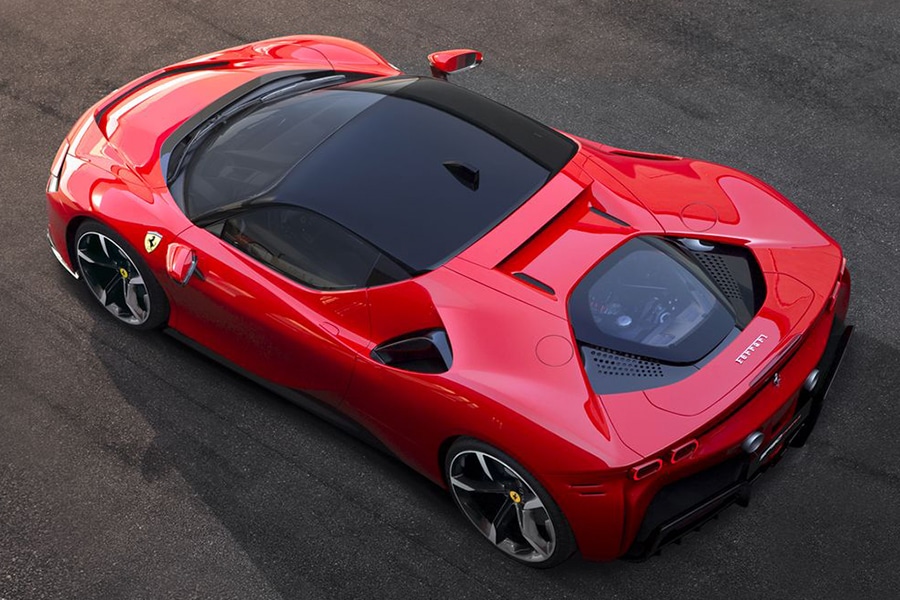 Another set of numbers to look at is the amount of downforce created by the SF90's aerodynamics, an impressive 390kg at 155 miles per hour. You're going to want all that downforce when you push the SF90 to its top speed of 211 miles per hour, or when you take it from 0 to 100 in just 2.5 seconds (200 in 6.7).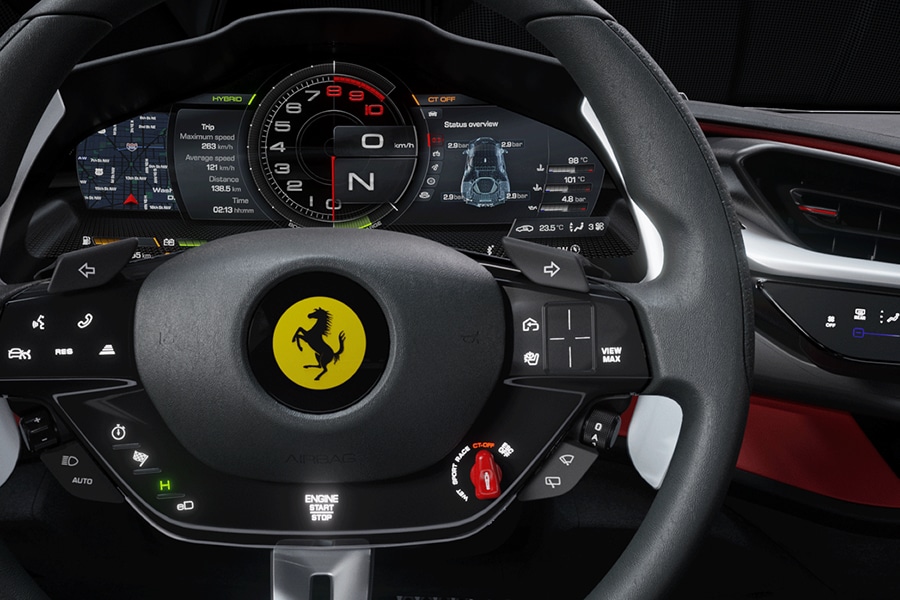 Ferrari also explored the user experience with the SF90. The steering wheel has plenty of buttons that are touch sensitive rather than mechanical. The buttons also offer haptic feedback. The 16-inch TFT screen also has an interesting curve to it that improves visibility. These changes are all meant to keep the driver's "hands on the wheel, eyes on the road."
Just like other Ferraris, the SF90 is built for performance and conversation, but the SF90 has even more to talk about.