In the 4th edition of The Rev Up, we've got fresh info on the newest Audi RS6, some insane news on the Tesla Roadster as well as a special edition Supra which will bring back plenty of nostalgia for Toyota fans.
Hot off the press we also have info on the new Electric Ford Mustang SUV plus an early look at a ute that Hyundai is working on.
Enjoy!

2020 V8 Audi RS6 – Full Specs Revealed
Wagon enthusiasts the world over can rejoice as Audi has officially released full specs for their latest RS6, due for release next year.
This model sees a return of the 4 litre V8 as per previous models, but this time Audi has introduced a hybrid-regenerative system designed to generate power from periods of deceleration to be stored and re-used upon acceleration.
Teaming this technology up with Audi's cylinder-on-demand platform which can 'switch off' 4 of the 8 cylinders when not needed means that the 2020 RS6 is the most efficient yet.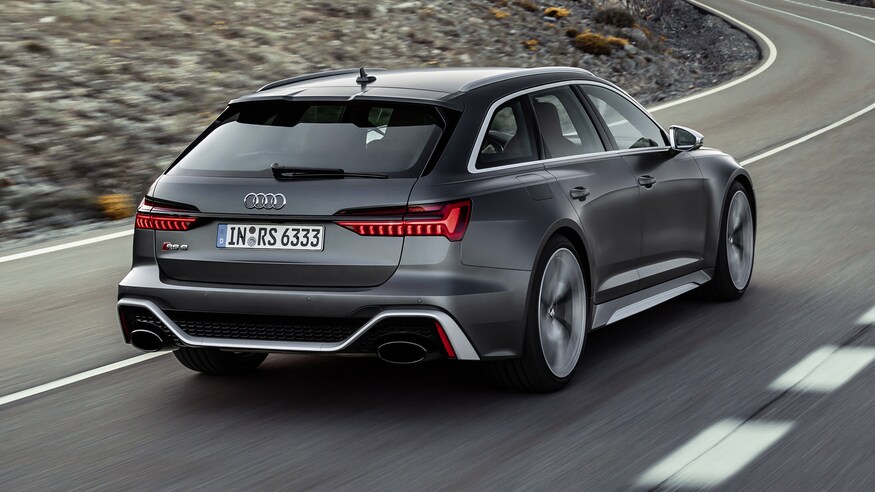 But all of that doesn't mean much when the RS6 delivers an incredible amount of performance in what is still a reasonably modest package.
The RS6 rockets from 0-100km/h in 3.6 seconds (down from 3.9 seconds with the previous generation) with a top speed of 305km/h with the optional Dynamic Plus package, or 250km/h in standard guise.
Power is up too, with the 2020 RS6 pumping out an incredible 591bhp and 590lb ft of torque (440kw and 800nm)
Pricing is still an unknown but estimates are putting the RS6 in the low USD$110,000 mark.
Tesla Roadster Production Model to be Even More Ludicrous than the Prototype
Recent speculation from Tesla has revealed that the already insane performance of the Tesla Roadster prototype, revealed over 2 years ago, is set to be even more impressive upon release.
Chief Designer for Tesla, Franz von Holzhausen, has mentioned on a recent podcast that since the initial unveiling of the Roadster, work has been underway to increase the performance of the not-yet-released 2-door coupé to an unimaginable level.
For those who aren't already familiar with the performance of the current prototype, the Roadster is capable of a 0-100km/h time of 1.9 seconds and a top speed of over 400km/h (250mph)!
To think that Tesla is looking to go even faster is mind-boggling, but in some ways doesn't come as a surprise when you consider the eccentric nature of Tesla founder Elon Musk.
Musk was quoted a few months ago when asked to speak about the upcoming Roadster as saying that the Roadster will essentially be 'unfair' to petrol and diesel-powered cars. Even going as far as to call out the big players in the performance car market such as Ferrari, Lamborghini and McLaren, stating that the Tesla Roadster would outperform the best they had to offer in every aspect, including on the track.
In issue #2 of The Rev Up we shared rumours that Tesla is looking to introduce a 'track package' for Model 3 owners, which makes us think that the company is starting to focus more on all-round performance.
Toyota Supra Heritage Edition Pays Homage to Previous Generation
The recent SEMA show in Las Vegas saw it's fair share of Supras on display, but it was an official release from Toyota that drew the most attention.
The Heritage Edition Supra channels inspiration from the previous generation (Mk IV) Supra to finally offer buyers what has been missing from the current A90 model, built in collaboration with BMW.
Supra anoraks might notice the addition of a few visual enhancements especially to the rear of the car. Most noticeably, the classic wing which looks to be lifted directly from the A80 Supra, first produced in 1993.
Those with a keen eye will also notice the subtle change to the rear taillights, again throwing back to the last generation with a quad-lense setup designed to round out the Mk IV homage from the rear.
Other visual and practical enhancements include a front and rear splitter as well as 19-inch HRE P107SC wheels wrapped in Proxes R888R tires.
It's not all for show with the Heritage Edition, with performance enhancements in the form of 15-inch cross-drilled rotors and Brembo 6 piston calipers. There's also a full TEIN suspension setup including fully adjustable coilovers all round.
Engine upgrades are also part of the package with improvements to the turbocharger, intake, exhaust and ECU, making the Toyota Supra Heritage Edition more than just a pretty face (and backside!)
Ford Lifts the Covers on the Mustang Mach-E
It's rare for a week of news to go by without mention of a new electric car, but this time it's not a Tesla. Ford have revealed details and specs on their fully electric SUV / Crossover.
After a leak hit media outlets last week, Ford has now officially announced that the Mustang Mach-E will be available in the US from late 2020 with multiple layout and power output options.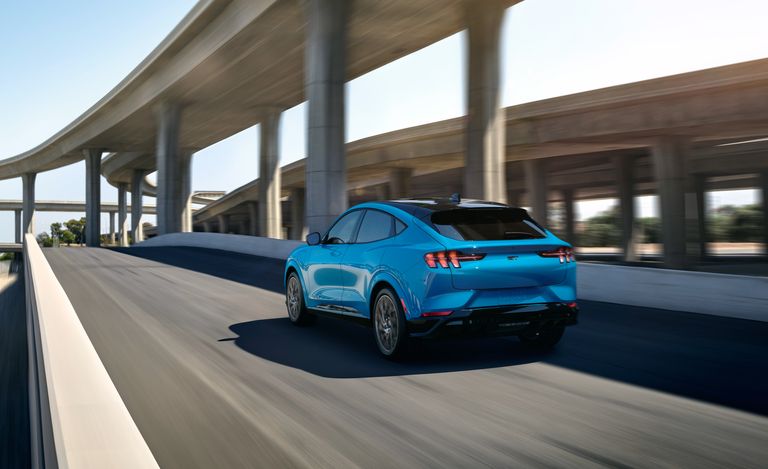 The range starts with 2 basic offerings in the form of Select and Premium editions, with First Edition, California Route 1 and the top of the range GT rounding out the whole offering.
The GT will provide buyers the most extreme performance with a 342kw, 98.8kWh motor and all-wheel drive, enough to propel this model Mach-E from 0-100km/h in an impressive 3.5 seconds.
Although official pricing is yet to be announced, leaked info from last week outlines the entry-level Select will likely start at US$43,895 with the top-level GT tipping in at US$60,000.
Initially, the Mach-E will only be available in the US, but hopefully, we see it announced in other regions.
Hyundai to Release a Ute in 2021
Hyundai is probably one of the last companies you'd expect to build a ute or pick-up, but after years of rapid growth across most regions, it's great to see the Korean manufacturer take a chance and offer something a little different.
The ute will be known as the Santa Cruz and although Hyundai has not officially released much info, including final design, an earlier concept may give us an idea of what the Santa Cruz will look like, albeit a little more practical.
Initially, the Hyundai ute will be launching in the US in 2021 with hopes of other regions to follow.
It will be interesting to see how Hyundai goes in the very competitive pick-up/ute market which in North America especially, represents one of the largest segments.
Keep an eye on The Rev Up for more info as it comes to light.