The newly facelifted Jaguar F-Type, an all-new Aston Martin SUV and mobile phone detection cameras round out this week's edition of The Rev Up.
We've also got some news on the possible electrification of the Mazda MX-5 and a 1000hp Ford Mustang for under 55k.
Enjoy!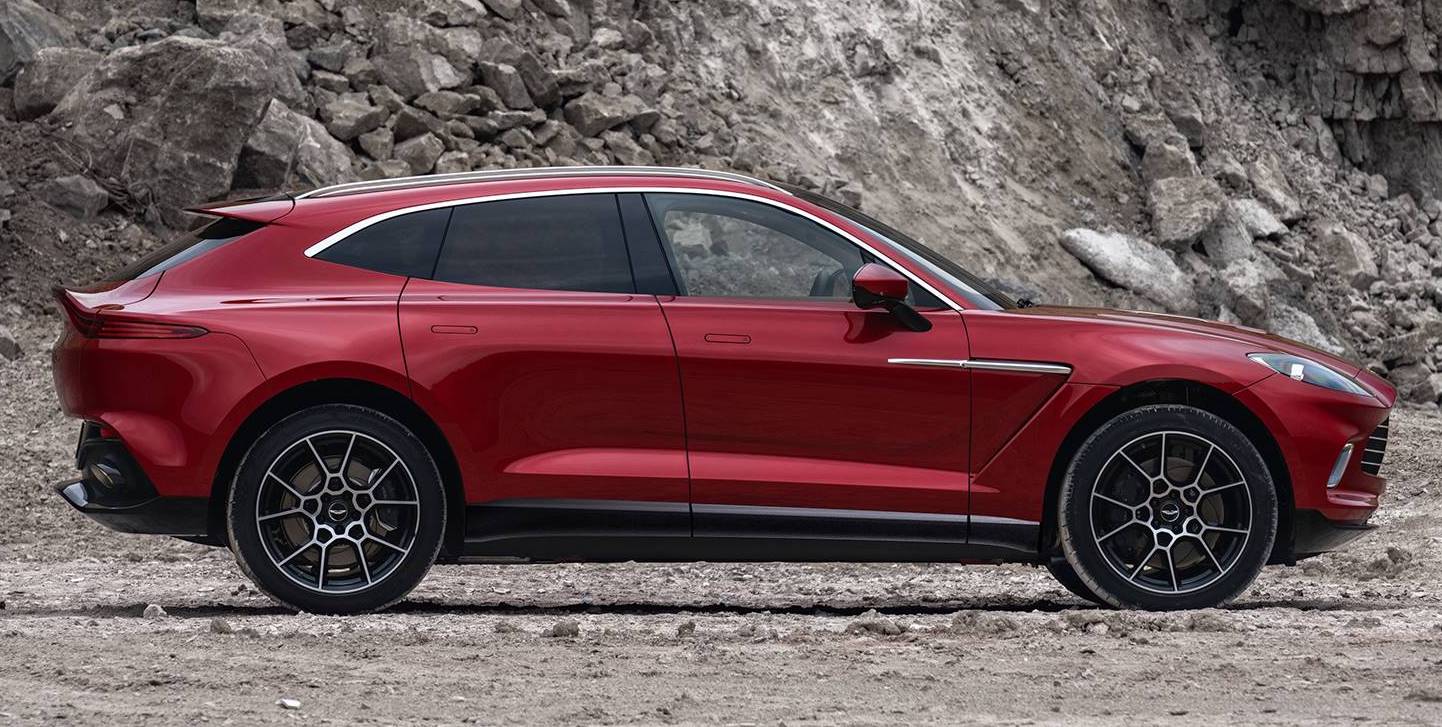 Aston Martin Launches their First SUV
Aston Martin has finally revealed their new SUV designed to complement their current line up of luxury sports cars, and they've done an incredible job on this one.
It's called the DBX and represents an entirely new platform for the British carmaker as it looks to increase their market share beyond mostly 2-door coupés. Saying that, the design is still quintessentially Aston, with the trademark and unmistakable grille mounted proudly at the front of the DBX.

Design similarities don't just stop there though, with the rear-end receiving the company's signature LED 'light blade' also found on the gorgeous Aston Martin Vantage.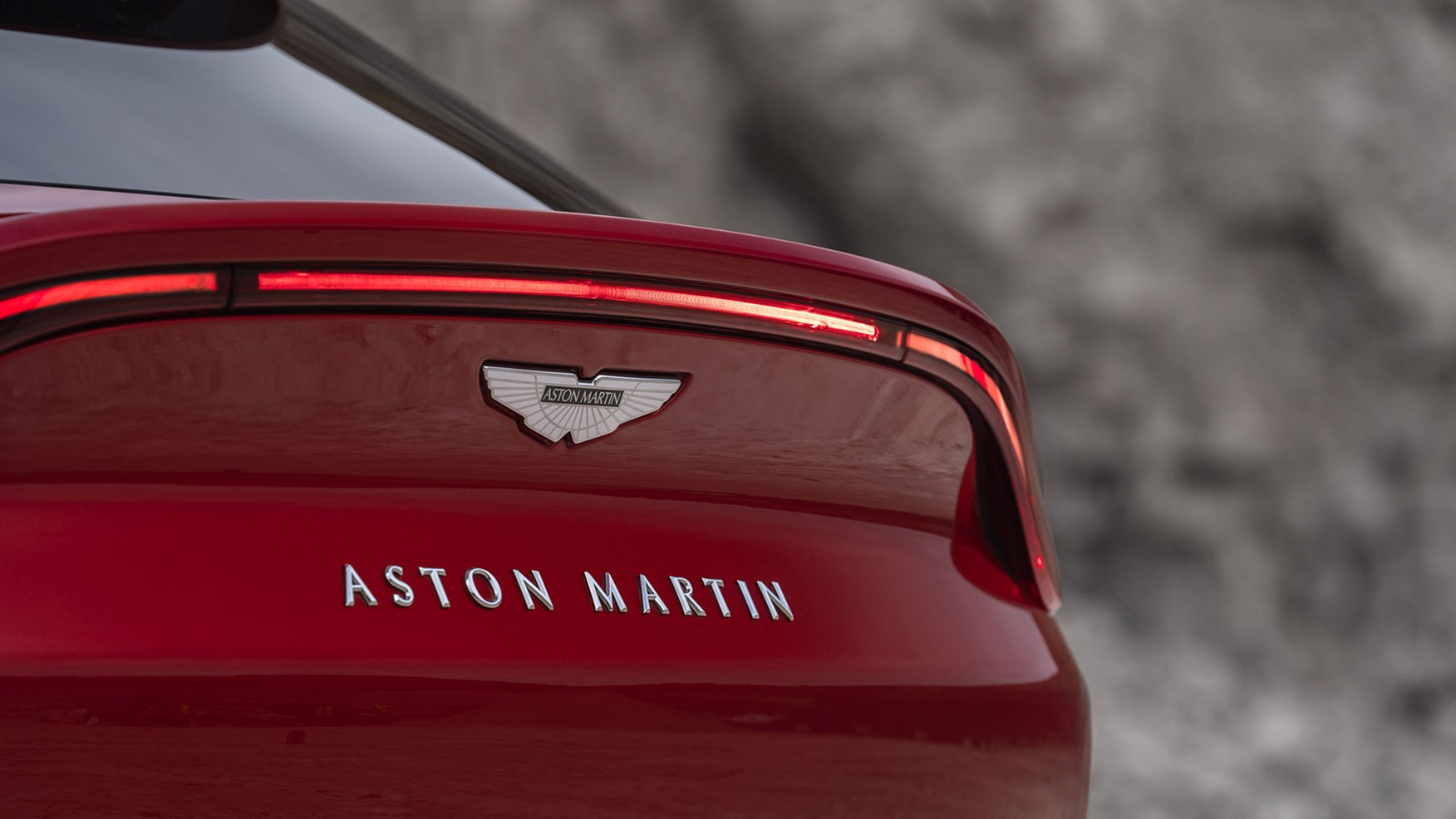 Specs on the DBX come in at 404kw and 700nm of torque from the AMG-sourced 4.0-litre V8 with a 0-100 km/h in 4.5 seconds, meaning that Aston Martin's allegiance to performance is not lost on this new SUV.
The Aston Martin DBX is likely to be available from May 2020 and will be priced from around US$192,000.

First look at the Facelifted Jaguar F-Type
Jaguar has unveiled the latest version of their popular F-Type model this week with a whole new front end as well as improvements throughout the whole car.
Jaguar's current line-up of luxury appointed sports cars and sedans have been received well in recent years, with the F-Type varients regarded as a stroke of genius in more than just the styling department.
And it's that area where you'll find the biggest changes for the latest F-Type, with the whole front end redesigned by a team led by new design director Julian Thomson. The lights have been completely reshaped and moved down to the front end of the car, where previous generations had a more 'top-mounted' placement. There's also a larger grille for an even more aggressive look, paired nicely with a more muscular nose overall.

One other thing we have learned is that Jaguar is reducing the number of engine and drivetrain variations on offer, with the biggest shock being the dropping of the critically acclaimed V6.
There are now only two engine options starting with a 4-cylinder turbocharged variant producing 296 bhp through the rear wheels only, and the supercharged 5-litre V8 producing 444bhp, with the option of rear or all-wheel drive.
Jaguar anoraks will already be wondering if the company is releasing an SVR version of the F-Type. I'm afraid we'll all have to wait to see, as there's been no news on launch about an SVR offering.
The closest we can get on launch will be an R version, which promises an upgraded chassis (springs, dampers and anti-roll bars) but interestingly, a 567bhp power figure, matching it to the last generation SVR. We can only imagine what the SVR will be capable of if and when it is announced.
Pricing starts at AUD$126,4oo for the 4-cylinder version and tops out at AUD$263,300 for the AWD V8 R.
Man of Many had a chance to drive the current offering of Jaguar performance cars at the Art of Performance Tour earlier this year.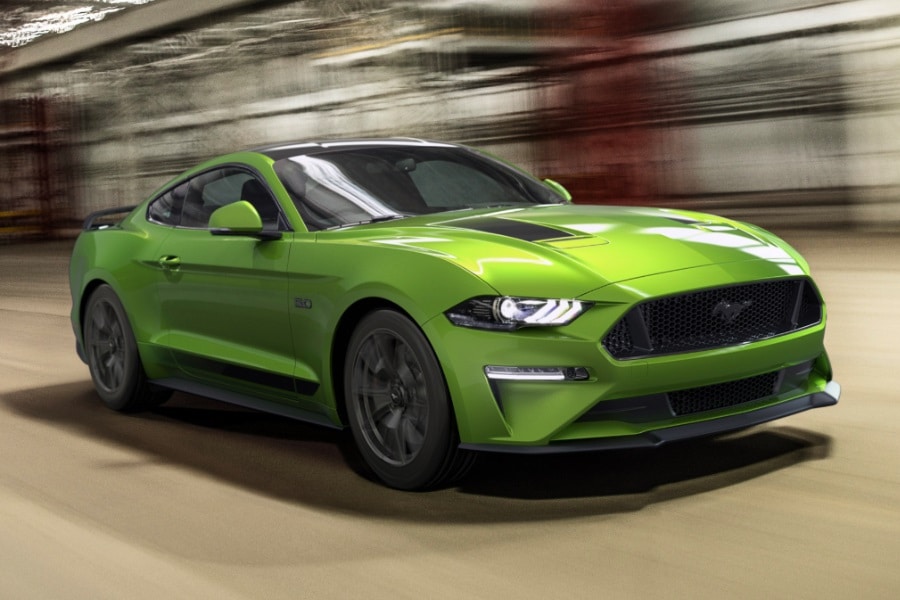 Ohio Ford Dealership Offering 1000-hp Mustangs for under $55,000
Ohio based dealership, Lebanon Ford, is offering 1000-hp Mustangs under their new initiative named 'Project M'. The clincher is that they will be available for under US$55k (AUD$81,300).
There are a few caveats to note when considering a Project M 'stang. The first being that the base model GT must already have the 'Performance Package Level 1' box ticked which already brings the cost up to around US$40,000.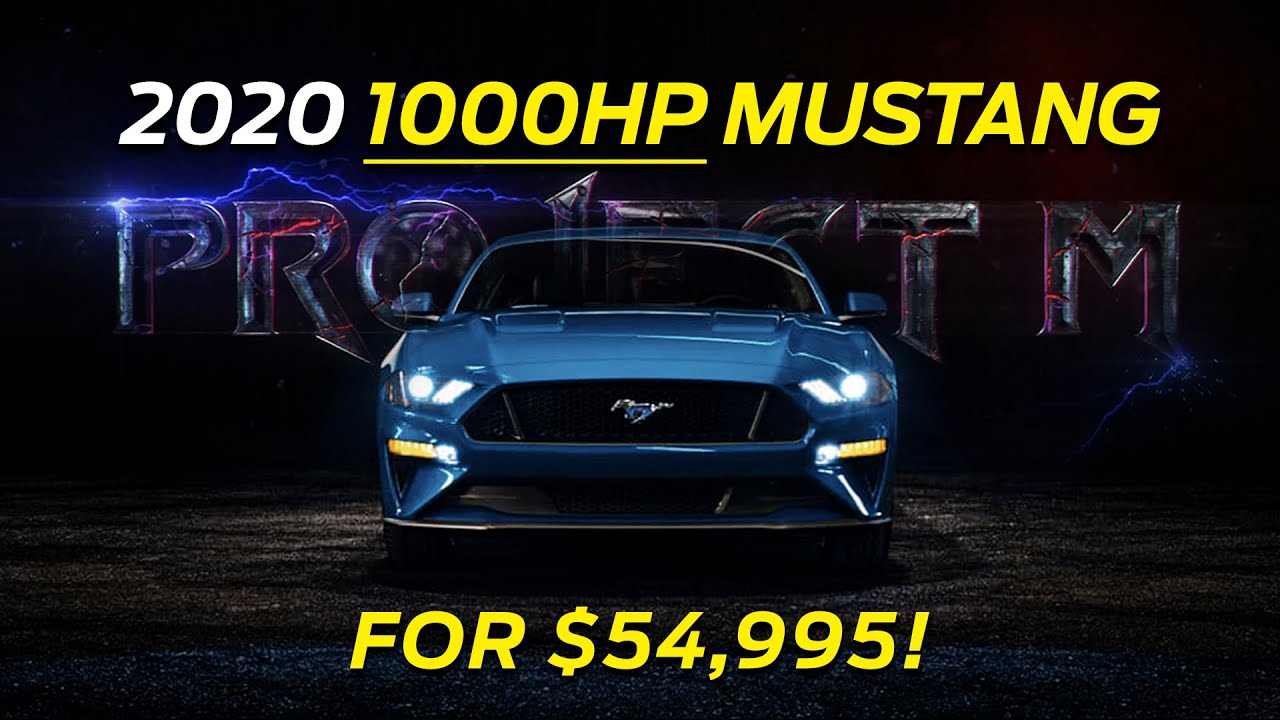 From there, Lebanon Ford will add an aftermarket supercharger as well as upgraded spark plugs, heat exchanger, thermostat, fuel pump and injectors. The other major caveat being that the magic 1000-hp number is achieved using E85 race fuel which isn't exactly something that is every Shell or Chevron.
For more info on Project M or to reserve your order, head to www.lebanonford.com or check out the YouTube Video.

Mobile Phone Detection Cameras are Now a Thing
In a world-first, Australian state New South Wales has introduced highly advanced cameras designed to catch out mobile phone use while behind the wheel. This means you'd want to have a hard think about the importance of that text message or Instagram post before picking up your phone at the lights.
During a trial period of only two locations in Sydney, more than 100,000 drivers were detected using their mobile phones and while no fines were issued, it would have been the equivalent of $34 million in revenue. From December 1st, 2019 there will be 10 cameras in NSW, some fixed and some mobile.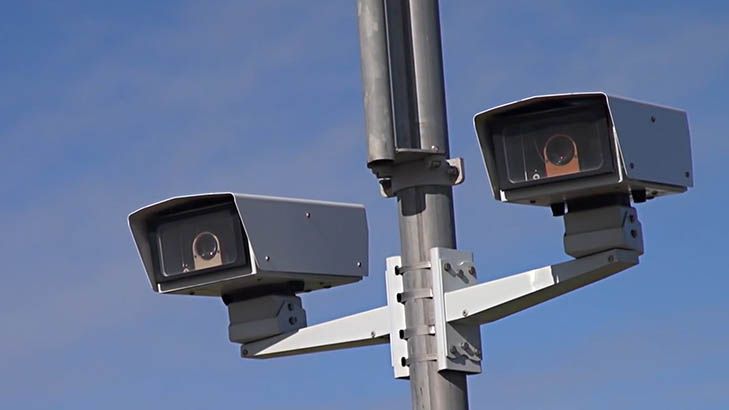 For the first 3 months of operation, only warning letters will be sent out, but after this period you can expect a $344 fine and 5 demerit points, more during double demerit periods.
The cameras rely on new technology designed to automatically detect if a driver is using a mobile phone, which then relays the picture to a processing centre where a human checks the image before issuing a fine.
The technology has been developed by a University of Melbourne graduate whose friend was killed on their bicycle by a distracted driver.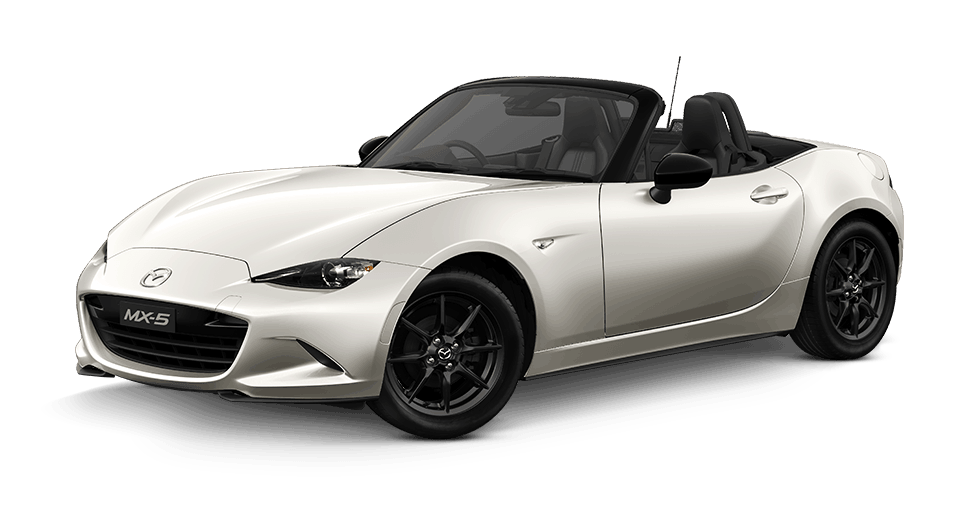 Mazda Undecided on the New MX-5 Drivetrain
Unless you've been living under a rock, you would have noticed almost all manufacturers have either started offering electric vehicles in their range or are developing EV drivetrains currently.
Mazda, who have been slow to adopt EV technology into their cars, are currently considering what their next generation of MX-5 will be powered by.
One thing that Research & Development Executive Officer Ichiro Hirose is sure of is the MX-5 must retain the essence of previous generations; that it must remain lightweight and compact.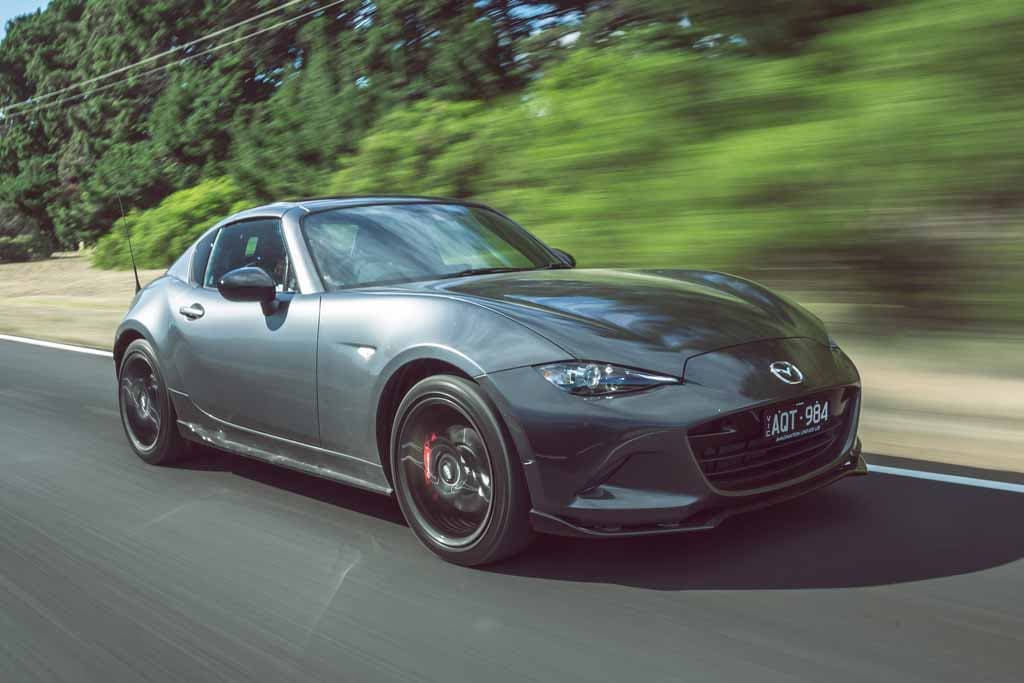 Offering the MX-5 in an all-electric guise is definitely an option especially considering environmental and social influence, but Mazda are being careful as to not destroy what has made the model so popular since its inception in 1989.
We'll share more info on the next generation of MX-5 as it comes to light.
For more car news, heck out previous instalments of The Rev Up that you might have missed.