Toyota GR Yaris leaked images and a special edition Bentley feature in The Rev Up this week. There's rumours of a Shelby enhanced Electric Mach-E Mustang and we bid farewell to the Holden Commodore. Finally, we find out what the 2021 BMW M3 and M4 will look like in fresh spy shots from the Nurburgring.
Enjoy!

2020 Toyota GR Yaris Images Leaked
Although there has been a GR variant of the Yaris (Vitz) in Japan since 2017, recent spy shots snapped by Wheels magazine in outback Australia has the whole world talking.
The Yaris has been available for years in different guises, from its most meagre Ascent base model, being good for grocery collection and not much else, up to the ZR "Sport" edition, with its 1.5L VVT-i engine. But ultimately, the Yaris has been ignored on the performance front in most markets.
Enter the GR Yaris, marketed under the Gazoo Racing banner alongside cars like the latest Supra.
Toyota is looking to capitalise on the recent spike in popularity of small cars with big performance. Think Golf R, RenaultSport Clio and A45 AMG. The latest transformation for the Yaris, however, will likely mean business when it comes to the spec sheet.
It's rumoured that the GR Yaris will more than likely be powered by a turbocharged 4 cylinder engine mated up to an AWD system, showcasing Toyota's rich rally history.
Spy shots have also confirmed that this edition will have a proper manual gearbox and handbrake, again solidifying a call back to the good old days where Toyota dominated the world rally scene.
In terms of styling, the GR Yaris will be a 3 door shape with aggressive styling from front to back including a roof spoiler and large front grille, hopefully for maximum air intake to the front-mount intercooler.
Has Toyota nailed the right hot-hatch formula with the GR Yaris? We'll have to wait and see once we get our hands one, but for now, we'll have to let the styling do the talking.
Images courtesy of Wheels Magazine.
Is Ford Planning a Shelby Version of the Mustang Mach-E?
In issue 4 of The Rev Up, we shared details on Ford's new Electric SUV platform which will eventually be available in multiple configurations, with the top of the line GT model producing 342kw from its electric motor.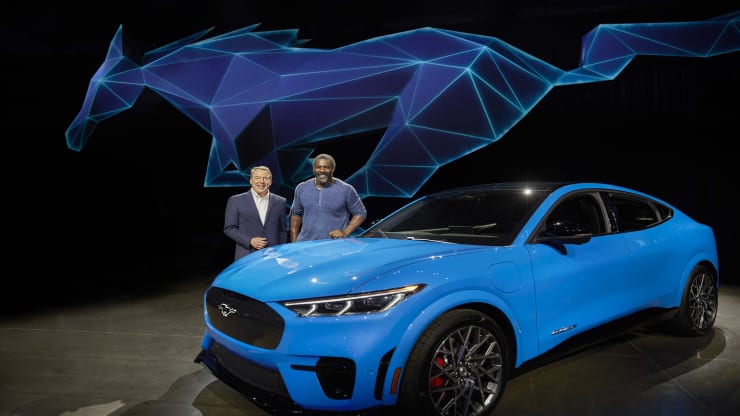 Since then we have learned that Ford is considering offering a Shelby enhanced version of the all-electric SUV, with Ford Performance Chief Program Engineer Ed Krenz admitting his excitement at the opportunity to add a Shelby touch to the yet to be released Mach-E. Although a lot of this is still speculation, with nothing officially confirmed by Ford.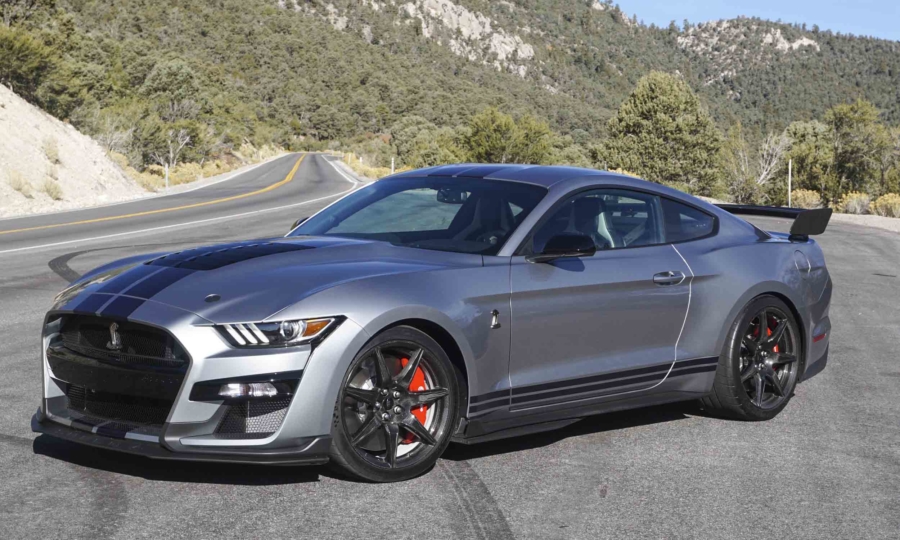 For those not familiar with history of Shelby, the company was founded in 1962 by racing driver and automotive designer Caroll Shelby. The company's most iconic vehicle, the AC Cobra, used Ford V8 engines for their road-going and racing versions alike.
The age-old concept of taking a regular version of a car and enhancing the performance was essentially pioneered by Carroll Shelby.
When looking at all the Ford vehicles that Shelby has helped develop over the years, such as the GT500 and countless Cobras, it would certainly be interesting to see what can be done with an electric drivetrain.
Holden Puts Commodore to Rest and Refocuses their Lineup
The Holden Commodore has long been a staple of automotive culture for many generations and you'd be hard-pressed to find an Aussie family that hadn't owned at least one over the years.
Sadly, local manufacturing for the Commodore drew to an end in 2017 after almost 40 years of production, coinciding with the complete closure of the Holden factory in Elizabeth, South Australia.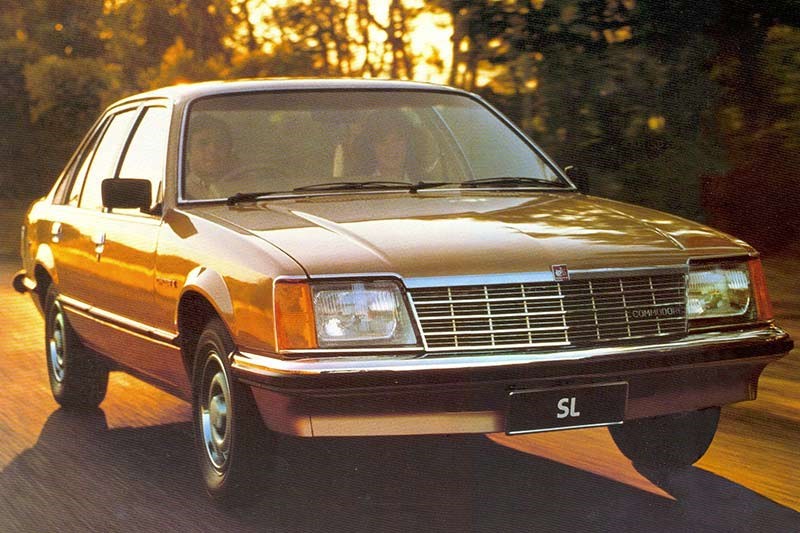 But the Commodore badge didn't die on the 20th October 2017. It lived on through the 5th generation (ZB) from 2018, much to enthusiasts horror.
It seems that putting the beloved badge on a fully imported model was the final nail in the coffin for a lot of Holden's lineup, with recent news breaking that both Commodore and Astra models (also imported) will no longer be offered for sale beyond 2020.
So what does this mean for the once giant of local manufacturing?
Holden will now be focusing on only SUVs and Utes/Pickups in an effort to give the market what they want.
It's a sad day for some, as the Commodore badge hold a lot of nostalgic value, but it seems the writing was on the wall for many years.
Bentley Reveal Pikes Peak Inspired Limited Edition Continental GT
Manufacturers have a habit of celebrating motorsport victories by releasing limited-edition versions of their current vehicles. It's no surprise then when Bentley decided to brag about last year's Pikes Peak Hill Climb win by dropping news about a new version of their Continental GT.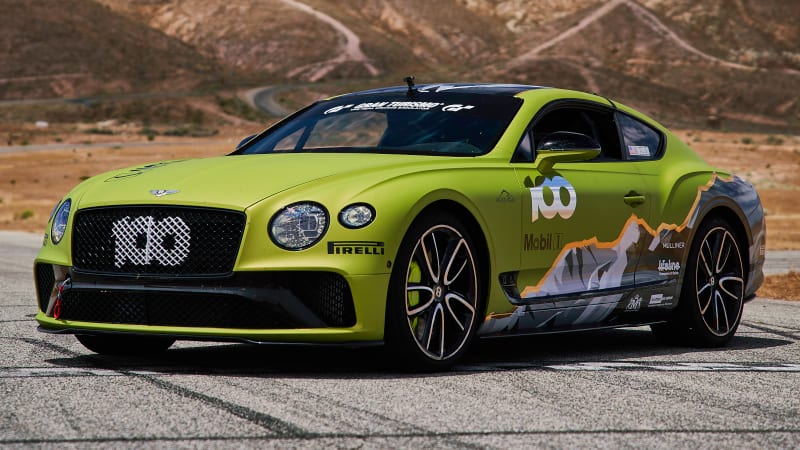 The marketing department took the afternoon off it seems as this model is simply named the "Limited Edition Continental GT" version.
All of the features on this edition are limited to mostly cosmetic enhancements, with the main focus being on making a lot of things green.
For starters, there's the exterior which is available in either classic black or a unique shade known as "Radium Green". There are gloss enhancements across the whole outside of the car, from the bumper, roof, mirrors, wheels all the way back to the boot.
These visual touches take design cues from the actual Pikes Peak racer used in the event, which also brings some aero enhancements to this limited edition model in the form of carbon fibre spoilers, side skirts and rear diffuser.
The green doesn't stop there though, with brake callipers receiving the Radium treatment and even the special edition Pirelli tyres featuring green lettering and racing stripes.
Pricing is yet to be released for the Limited Edition Continental GT, but expect it to be quite hefty as Bently is limiting numbers to only 15 units worldwide. This is one for the hardcore fans.
Leaked Images and Info on the Next BMW M3 and M4
There's been a lot of rumours flying around recently regarding what BMW plans to do for the next versions of their extremely popular M3 and M4 models. Some spy pics have been doing the rounds recently as well as some information from the Nurburgring that may help us understand what to expect.
Starting with the M3, it seems that camouflaged testing at Germany's Nurburgring race circuit indicates that the next version may be available with a manual transmission. Have a listen to here and decide for yourself.
From the pictures we have seen of the M3 being tested in camouflage, we can clearly see an aggressive stance as well as large flares.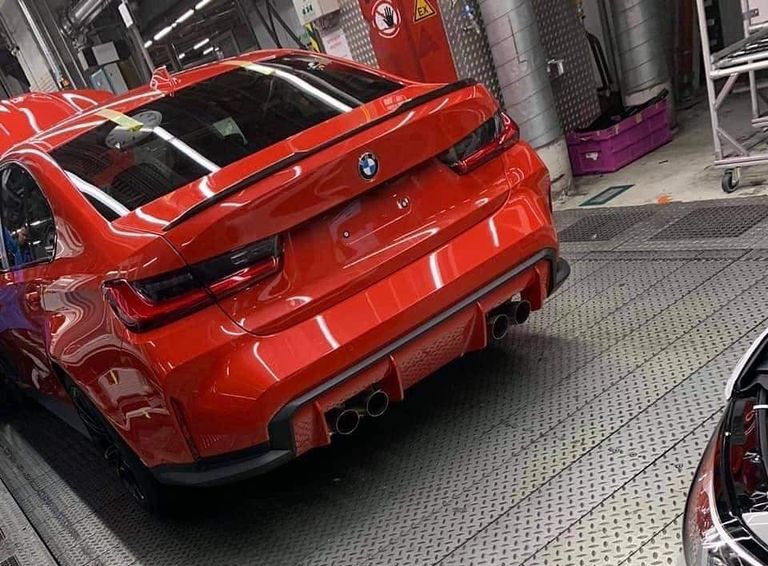 Leaked images of a pre-production model snapped from within the BMW plant reveal more detail of the rear end including a return of the quad exhaust tips as well as a more aggressive diffuser setup.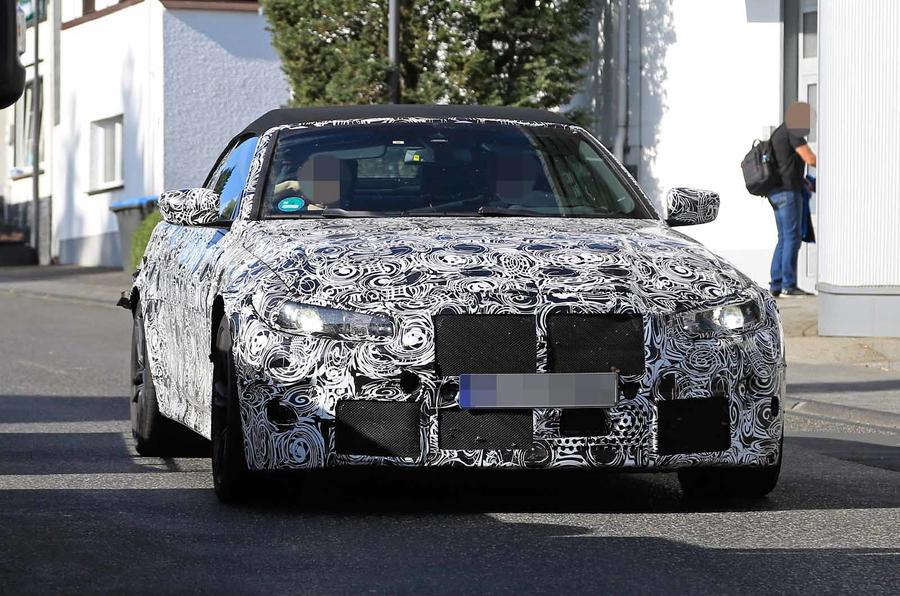 There has also been leaked images this week of the M4 in both convertible and coupé body styles as seen above and below, respectively.
BMW has confirmed both the M3 and the M4 will be powered by a new version of their 3.0-litre twin-turbo straight-six engines producing at least 373kw (500hp).
Unfortunately, one other thing that BMW has confirmed is that both models will not be available for sale until 2021.