The Shocking New Rolls Royce Phantom V Concept
Lunaz is firmly committed to moving into the future by revisiting the past. The British automotive engineering company takes classic cars and keeps them on the road for future generations to enjoy by replacing the gas powertrains with electric versions. With a team comprised of individuals from Aston Martin, Ferrari, Jaguar, Rolls-Royce, VW, Cosworth, and McLaren, Lunaz is rebuilding some of the finest cars into electric classics, starting with a Rolls-Royce Phantom V Concept.
You'll also like:
2021 Porsche 911 Turbo: The Most Perfect Sportscar Ever?
Lucid Air is the Electric Beauty Here to Topple Tesla
2021 Lamborghini Huracán STO Has a 630HP Trackster's Heart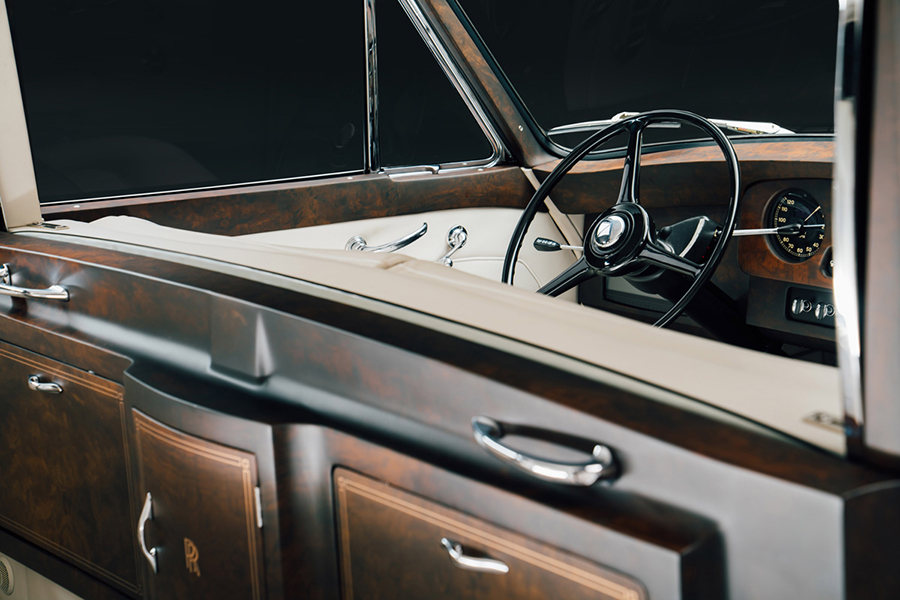 The Phantom V has a storied past, perhaps most notably being the car favoured by John Lennon. Lunaz will be making 30 versions of the electric Phantom V, with each being hand-built at Lunaz's Silverstone facility. Pricing will start around USD$657,000 for the Phantom V. The concept car has gone through a full restoration, with every detail being carefully redone.
For this car, and future offerings, the Phantom V was painstakingly stripped down to the bare metal and then 3D scanned. It was then rebuilt, including the switchgear, which had to be reworked to accept the new powertrain and to provide the same haptic feedback that you would have experienced in the original. Under the hood of this classic, you'll find Lunaz's 120 kWh battery pack, which provides a range of over 300 miles. The battery offers both home charging and rapid charging to keep this car on the road.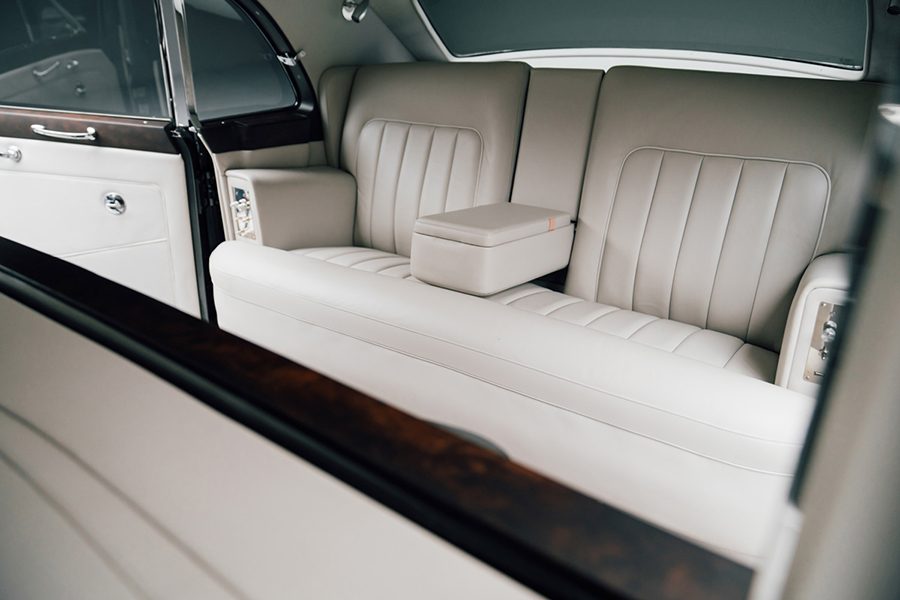 Customers looking to get their own electric Phantom V will have the chance to work with Lunaz design director Jen Holloway, who will advise on colour, materials, and design specifications. "My approach to design is defined by Sir Henry Royce's philosophy that 'small things make perfection and perfection is no small thing," explains Holloway. "We work to create relevant expressions of the most significant cars in history."
For the concept car, Holloway chose a two-tone colour scheme consisting of Midland Grey for the upper and Cinereous Grey for the lower. A hand-painted pink line separates the two halves. The car has an eight-seat configuration, and the interior is decked out in Argent Grey leather. The original woodwork was restored and finished, and the Phantom comes with a custom-built minibar.
"The time is right for an electric Rolls-Royce," says David Lorenz, Lunaz founder. "We are answering the need to marry beautiful classic design with the usability, reliability and sustainability of an electric powertrain." That's a move to the future, while maintaining the past.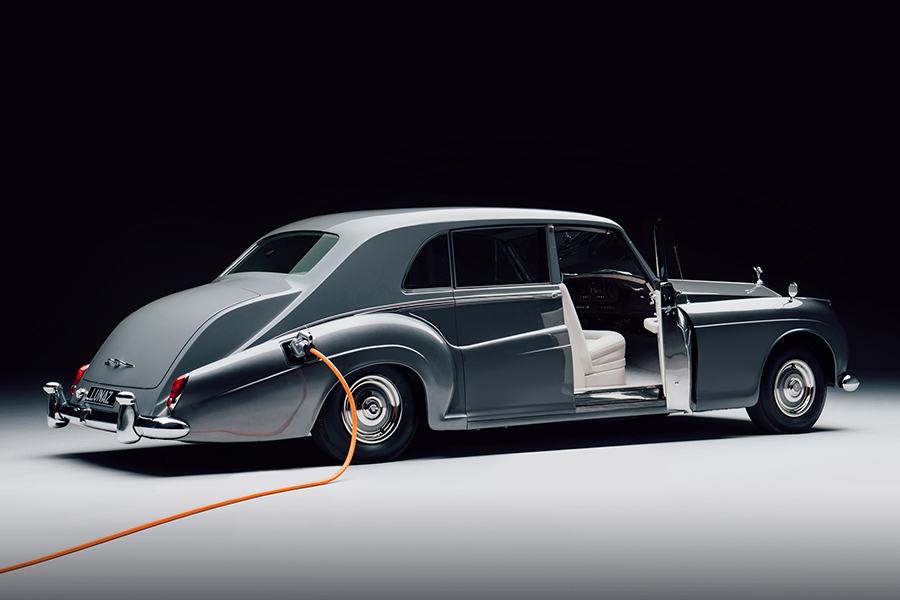 You'll also like:
New Land Rover Defender Vs Ineos Grenadier: Will the Real Defender Please Stand Up?
Lucid Air is the Electric Beauty Here to Topple Tesla
Ferrari Opens Up with the Monza SP1 and SP2