Verdict on the 2020 Land Rover Defender's Off-Roading
Carfection's Henry Catchpole accurately notes that most of the new Land Rover Defenders will end up in an urban setting, where the worst it will run into is potentially a curb with a puddle or a mob of Saturday shoppers. But that's not what the Defender's history is all about. It's meant to be a vehicle that can take on any challenge, including those that can only be found off-road. Can it handle it? That's what Catchpole explores in his Land Rover Defender Off-Road Review.
You'll also like:
Commonwealth Classics' 1990 Land Rover Defender 110 Cops a Unique Upgrade
Land Rover Defender Shows its Mettle in No Time to Die Promo
This 1984 Land Rover 110 is a True Gentleman's Dormobile Overlander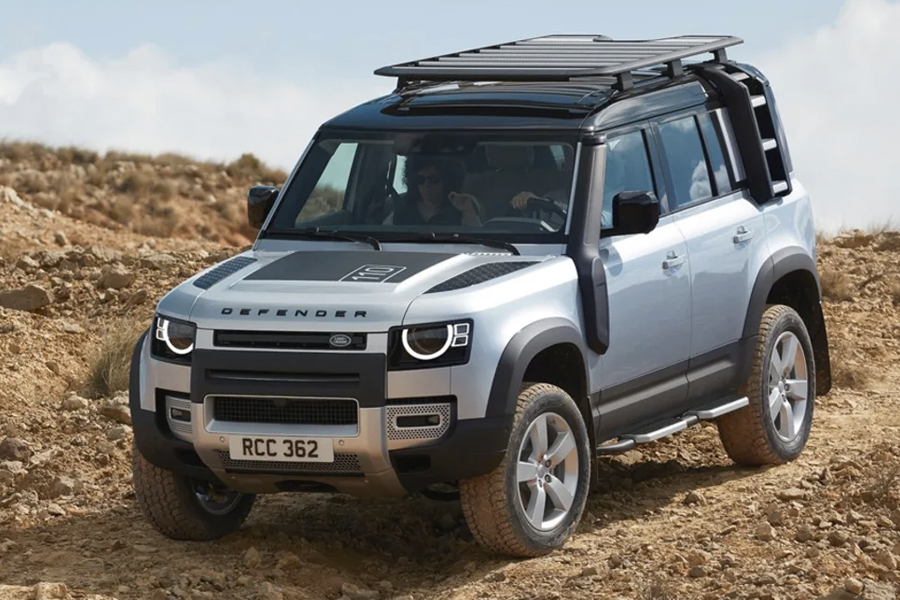 Catchpole put the Defender through its paces in Namibia, where the new car was tested against some of the roughest terrain you can find. Given that the 2020 Land Rover Defender 110 eschewed accepted standards for off-roaders such as body-on-frame construction, live axles, and steel springs, you would be justified in having a pessimistic view of how well the car would do. However, the Defender does sport a 38-degree approach, a 29-degree break-over, and a 40 –degree departure angle, so off-roading had to be on the designers' minds. There's also the 11 inches of ground clearance, as well as an impressive 35.4 inches of wading depth when the air suspension is set at its highest setting. The underside is completely flat and well-protected so you won't get caught on any obstacles as you climb over them. Then there's the full-time four-wheel-drive system. The system is constantly adjusting, sending torque to the front or back, or to different sides, to create a balanced, efficient performance and traction. The Defender also has automatic locking differentials that can act as either limited-slip or locking-differentials. Tie that together with the Terrain Response 2 system. With different modes, including dedicated modes for sand or rocks, the system samples the surroundings up to 500 times a second so that it can adjust throttle response, steering, stability, and four-wheel drive.
So can the Defender take on off-roading, or is it a dedicated urban vehicle? All the specs are there, and on paper, it seems that the Defender can handle anything you throw at it, but you'll have to check out Catchpole's review above to get the final verdict.
You'll also like:
Commonwealth Classics' 1990 Land Rover Defender 110 Cops a Unique Upgrade
Land Rover Defender Shows its Mettle in No Time to Die Promo
This 1984 Land Rover 110 is a True Gentleman's Dormobile Overlander