The World's Most Famous Car is Bond's 1965 Aston Martin DB5
When James Bond rolled onto the scene in the 1965 cinema success Thunderball, no one could have predicted that Aston Martin would claim the title of having the world's most famous car. But the movie marked the beginning of a love affair for not only the MI6 special agent, but also for the car he drove—an Aston Martin DB5.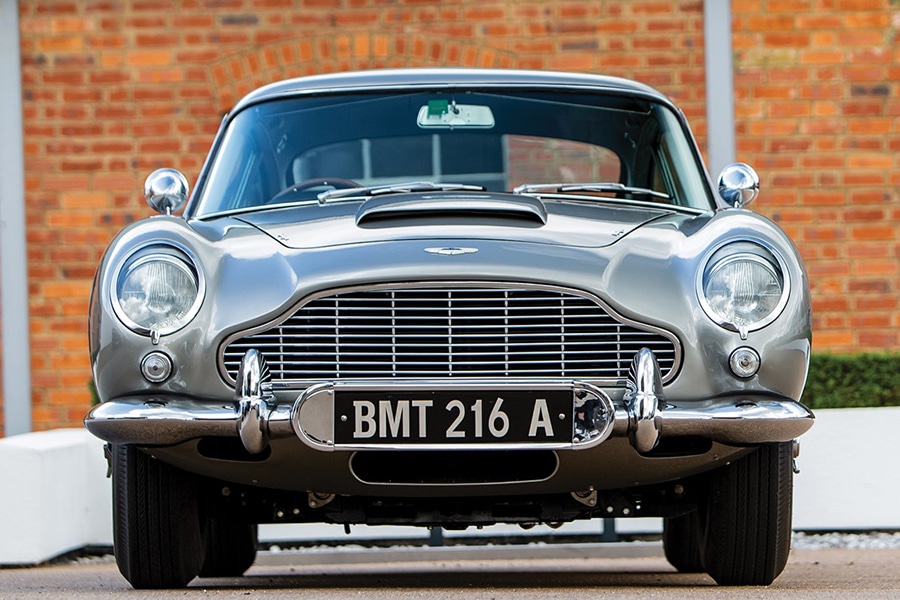 The story of Bond and Aston Martin started with Ken Adam and John Stears, a production designer and a special effects man, visiting the Aston Martin Newport-Pagnell plant in 1963. The film's producers, Albert "Cubby" Broccoli and Harry Saltzman, had dispatched the pair to find the latest Aston Martins for use in the movie Goldfinger. The mission was to pick up two near-identical cars, one for stunt driving and chases and the other for "hero" shots—shots of the interior and for close-ups—that would require an impressive amount of work from Stears to outfit the car with Bond's signature gadgetry.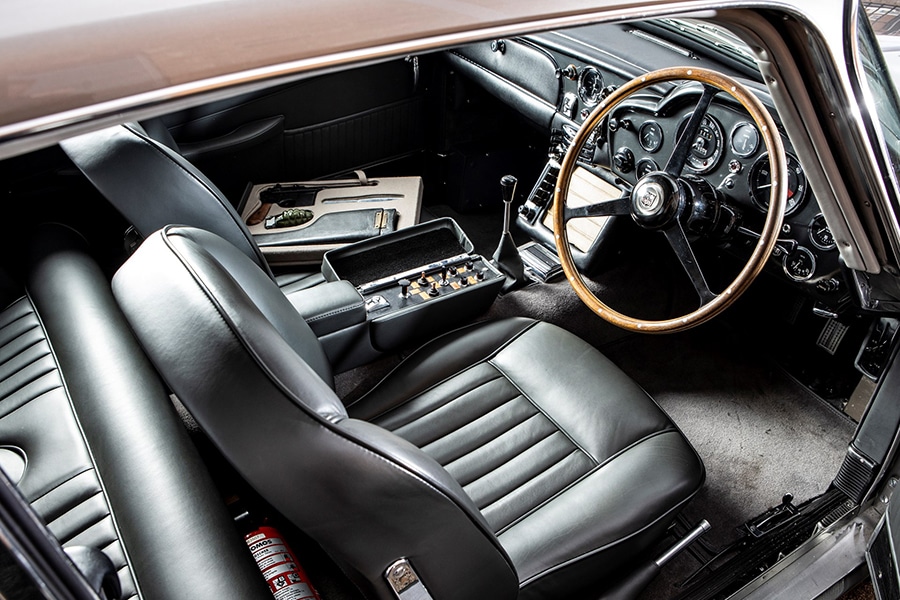 In a surprising twist, Aston Martin president David Brown required the production company to buy the cars, rather than giving them for use in the film. The two companies compromised, with Aston Martin loaning the cars to Eon Productions for filming.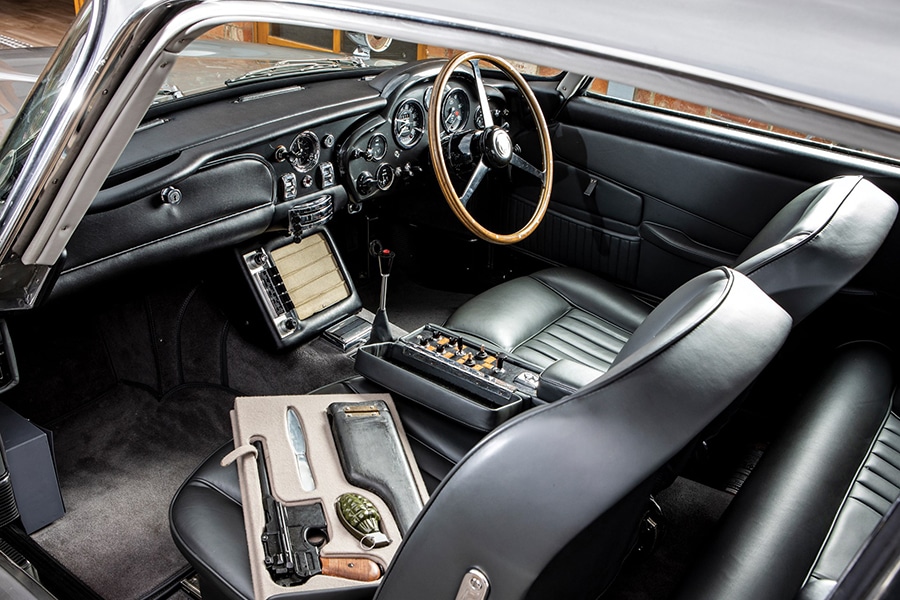 Goldfinger ended up being a success for Aston Martin. DB5 sales skyrocketed. When it came time to produce Thunderball, Eon Productions ordered two DB5 saloons. The build records for the cars actually list the cars' designation as "Bond Car." Both cars received Adam's treatment of gadgets.
---
Featured Video from Man of Many
---
After filming, the two cars were stored away, until they were sold off in 1969. British Collector Anthony Bamford picked them up, quickly selling one but keeping the other until 1970. That car was eventually sold to Smokey Mountain Car Museum in Pigeon Forge, Tennessee, where it was featured as a centerpiece for 35 years. RM Auctions sold the car in 2006, after which is was fully restored, including the gadgetry, by Roos Engineering in Switzerland. Author Dave Worrall named the car "The Most Famous Car in the World" in his 1993 book. Historian Stephen Archer explained, "The DB5 is a special Aston, but this one has an aura all of its own. Just to be in its presence is exciting. The standard of Roos' restoration is extremely impressive, and the Swiss Furka Pass awaits." And come August 17, 2019, it could be yours—if you have the winning bid.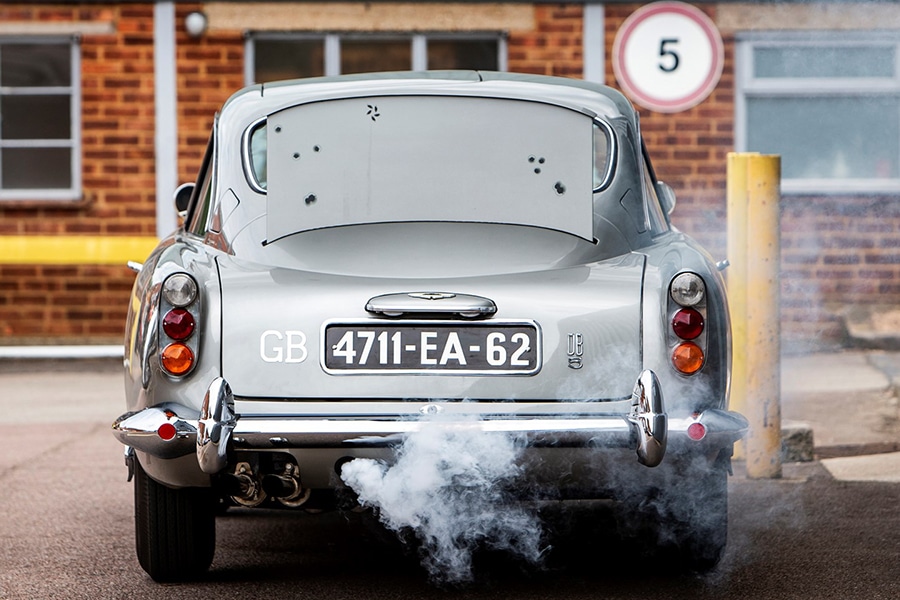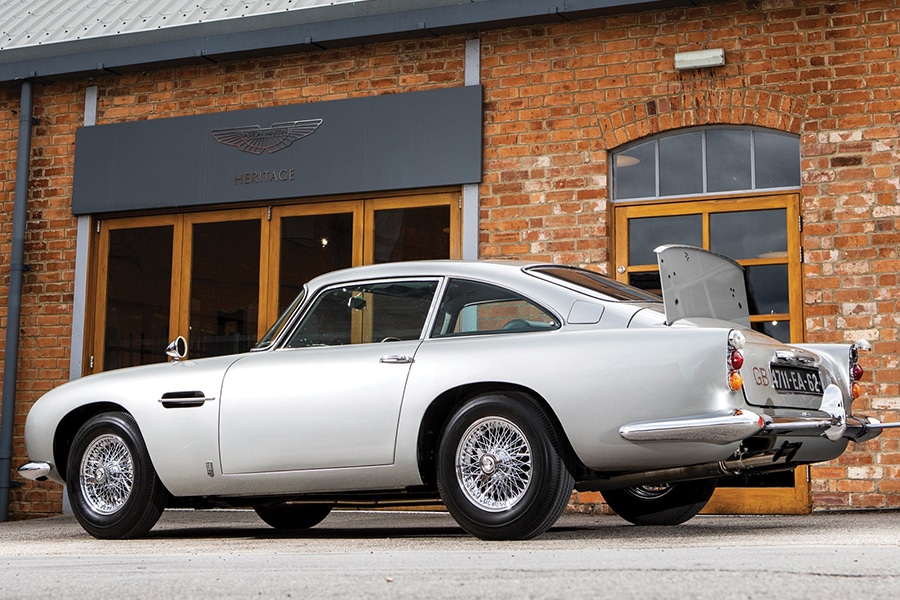 ---
Featured Video from Man of Many