This 1964 Porsche 356C Outlaw Coupe Improves on an Already Impressive History
Bonhams is offering a unique 1964 Porsche 356C Outlaw Coupe. The 356 has long been a favorite among collectors. Introduced in 1948, the Porsche 356 has been produced more than 76,000 times until the line was retired in 1965. During that 15-year production run, the 356 went from being a stream-lined coupe with an aluminum body (and powered by a Volkswagen-derived engine), to not only coupe but also cabriolets and Speedsters and Roadsters.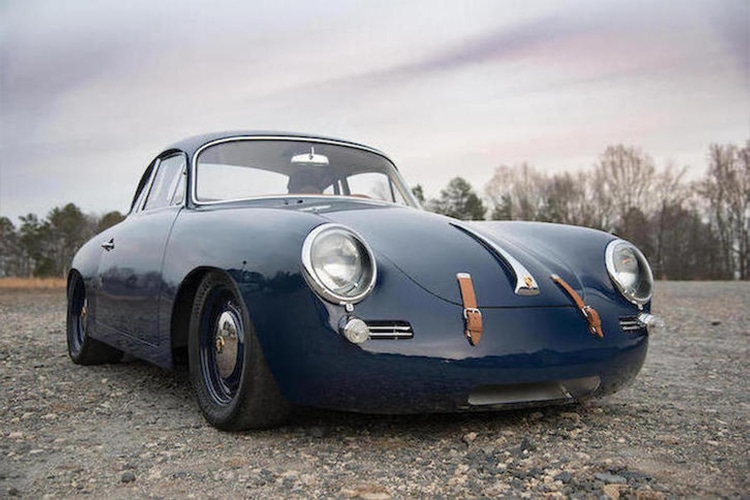 The 356 at Bonhams took that base and improved on it. When it was first found, the Coupe was missing its original engine and was riddled with rust. Backyard Legends in Concord, North Carolina, restored the car, replacing rusted out and damaged areas as well as modifying the rear fenders to allow for larger tires. GTS Classics in Texas took charge of the interior, dressing it up in light brown leather.
Where the original 356 motor was missing, the owner opted to put in a 1975 911 engine. That engine was bored to 2.8 liters, ported, and fitted with Carillo rods and JE pistons. The new engine outshines the original, giving the 356 over 236 horsepower. Matching the new, more powerful engine, the suspension and chassis were also improved on, using both fabricated and repurposed 911 parts to maximize handling and performance.
The parts may not be original 356, but this Outlaw Coupe is definitely an improvement—both in terms of looks and in terms of performance.
Have you subscribed to Man of Many? You can also follow us on Facebook, Twitter, and Instagram.