This Beast of a GMC 83 Vandura Concept is Ready for Deliveries
If you've seen the work of automotive concept artist Yasid Oozeear, you've most likely been enthralled by his amazing renderings of imports and supercars. But the London-based artist doesn't just do that single genre of automotive concepts. He's also got a reputation for taking trucks and vans and making them both more rugged and more aggressive. His latest rendering does just that, taking a GMC 83 Vandura and turning it into a people carrier capable of crossing any terrain.
You'll also like:
This Ultra-Rare 2004 Mercedes-Benz U500 Stands Unique
Ineos Resurrects the Original Defender for the Grenadier
Get an Armoured Roll-Out with the Brabas Invicto Mission VR6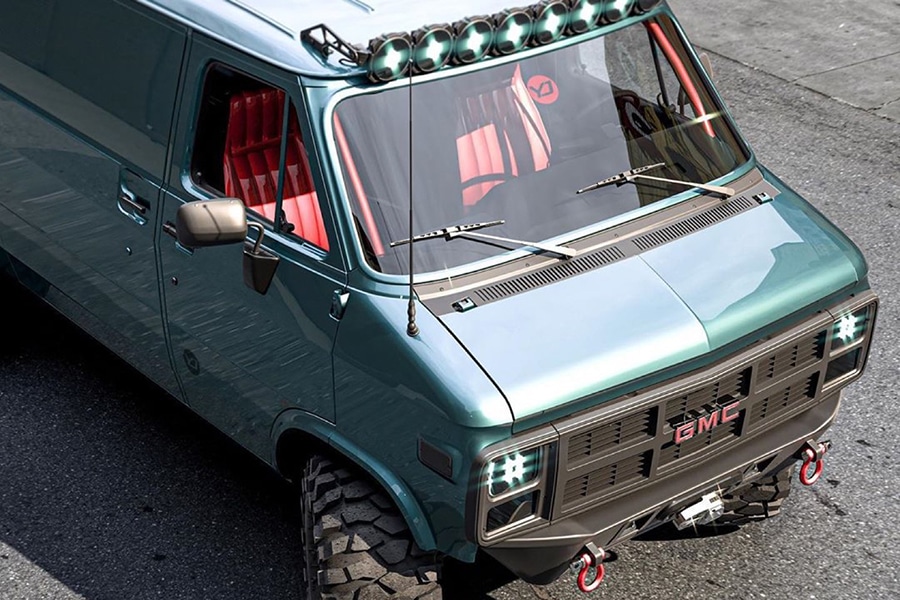 For the GMC 83 Vandura concept, Oozeear started with a lift-kit that brought up the height of the van incredibly. An upgraded suspension was necessitated and added. All that extra height allowed for some knobby and beefy tires to be added to five-arm rims. Still, even with the lift, the wheel wells needed to be cut out and finished off with lightly-flared shrouds. Upfront, Oozeear added sports tow hooks, a winch, and a custom bumper below a bespoke grille. Modern LED headlights were set into the original housing, while a bar of eight LED lights graces the roof for even more illuminating power. To get the light bar attached to the roof, a pair of custom-designed brackets were conceived. Oozeear has done a lot to make sure the van was durable, including thinking of the small details like capping off the turn signals.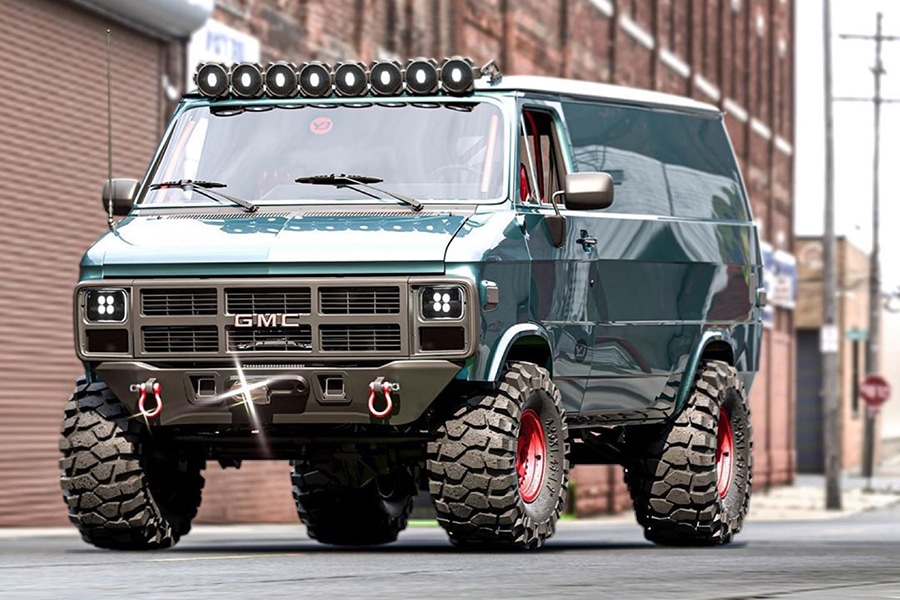 Inside the van, Oozear designed a red interior. An internal roll cage was added just in case things got even more intense. The van was finished in a blue-collar colour, though this isn't like any delivery van or repairman van that you've ever seen before. That being said, if a repairman rolled up to your house driving this beast, you'd have little doubt that he was up for any challenge that could come along.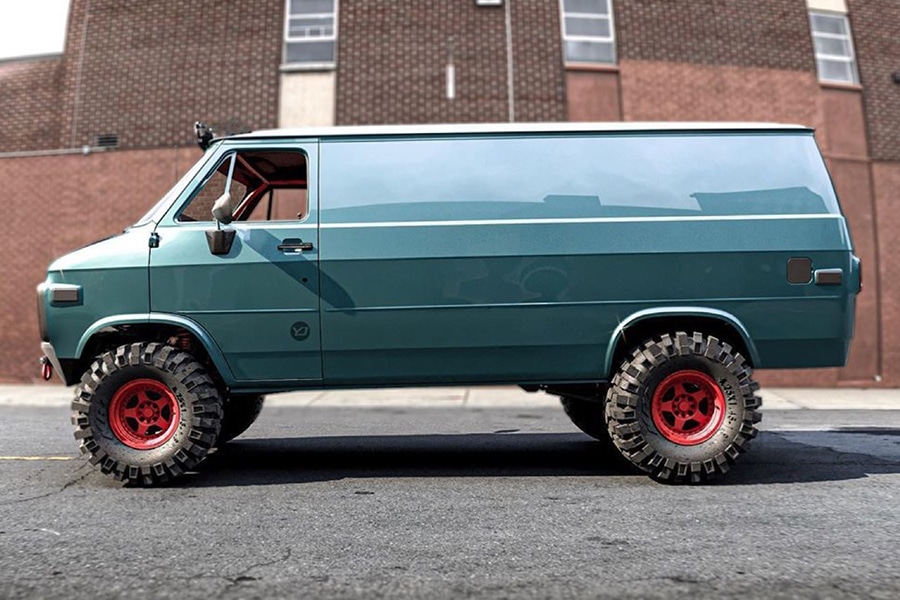 You'll also like:
This Ultra-Rare 2004 Mercedes-Benz U500 Stands Unique
Ineos Resurrects the Original Defender for the Grenadier
Get an Armoured Roll-Out with the Brabas Invicto Mission VR6