This Ultra-Rare 2004 Mercedes-Benz U500 Stands Unique
The Unimog has been around since 1948, with Daimler-Benz taking over manufacturing the utility vehicle in 1951. The multi-purpose, all-wheel drive medium truck was envisioned as a road-capable tractor, and over the years it has seen use in everything from farming to military applications.
You'll also like:
2013 Toyota Tundra Custom Build Epitomises Aggression
ECD Electrifies Custom Defenders with a Little Help From Tesla
Marty McFly's 1985 Toyota 4X4 Goes Back to the Past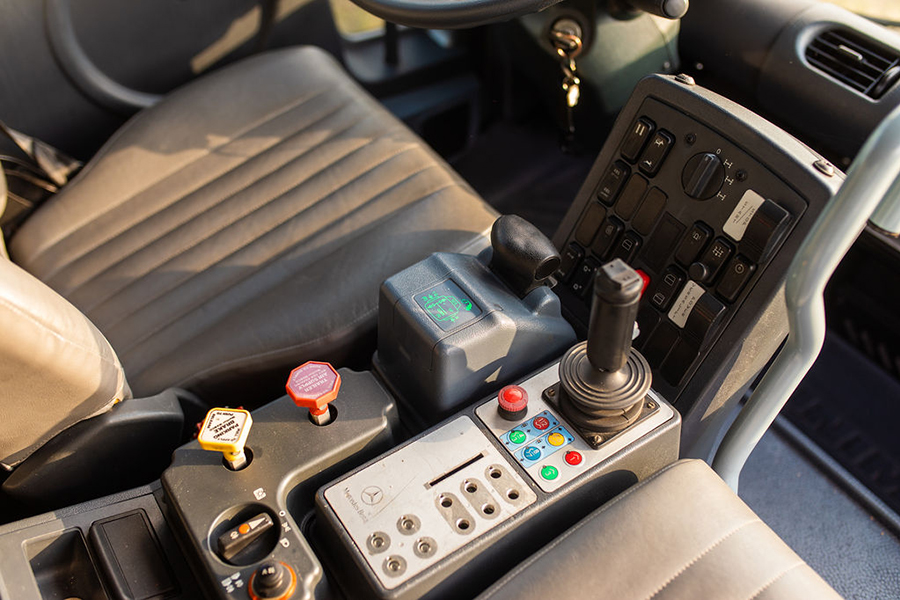 You can find Unimogs in every environment possible, from jungles to mountains and deserts. They've been used as snowplows, equipment carriers, construction equipment, and off-road vehicles. The 2004 Mercedes-Benz U500 stands out from this long history of reliable performance as being one of the few models sold commercially. The U500 was even further modified to make it an even better all-around rig.
Mercedes-Benz outfitted the U500 with an OM906LA 6.4-litre turbo diesel inline-six that they joined to an eight-speed manual transmission driving all four wheels with portal axles. Those axles provide an immense amount of ground clearance. The engine puts out 700 lb-ft of torque. The U500 also comes with a Central Tire Inflation System, so you can take on just about any terrain. Air brakes are used for stopping power.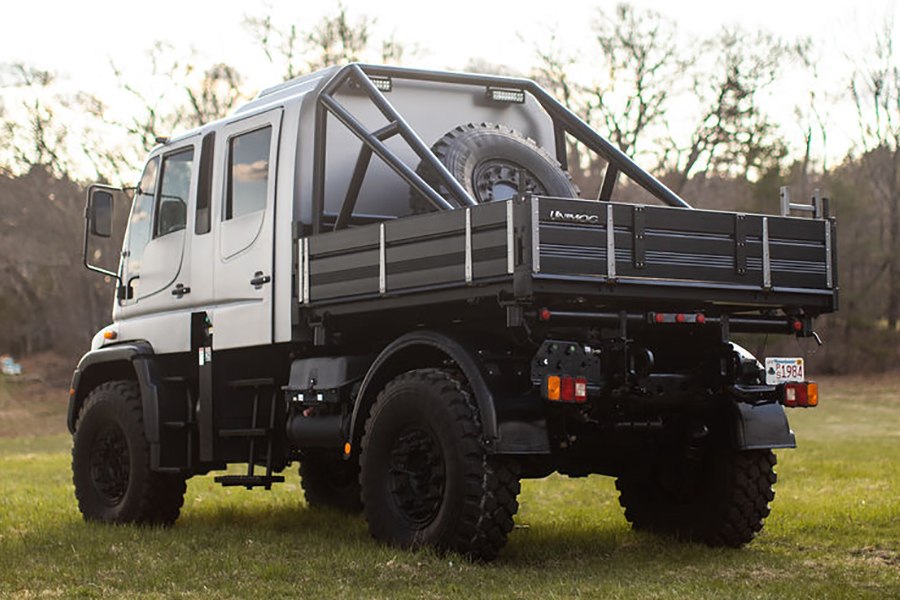 Apex One has a prime example of a U500 up for sale. This beauty has had the original two-person cab swapped out for a crew cab so you can haul more people. At the same time, the three-way dump bed lets you carry plenty of cargo. The U500 is done in a stunning Mercedes Designo Platinum Metallic with a matte finish. The black bed and custom roll bar adds a nice contrasting touch. Updates include LED lighting as well as a centre-mounted spare tire. The interior was kept to the original, Spartan touches used in the Unimog with easy-to-clean vinyl interiors.
Considering that fewer than 200 of these rigs were sold in the US, this example isn't going to go cheaply. In fact, the listing puts the price at USD$369,000. But just consider everything that you get with that money—a reliable beast that you can use to go anywhere and do just about anything.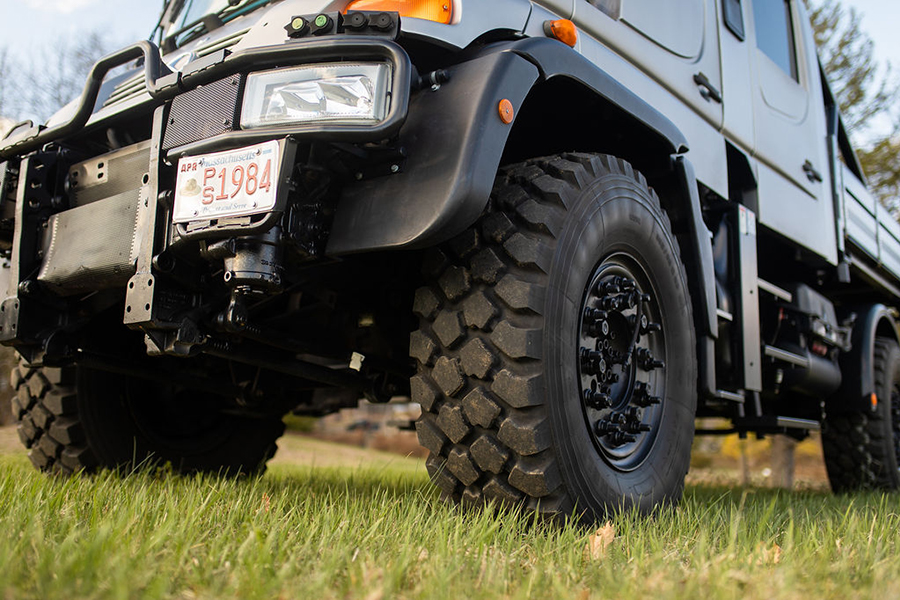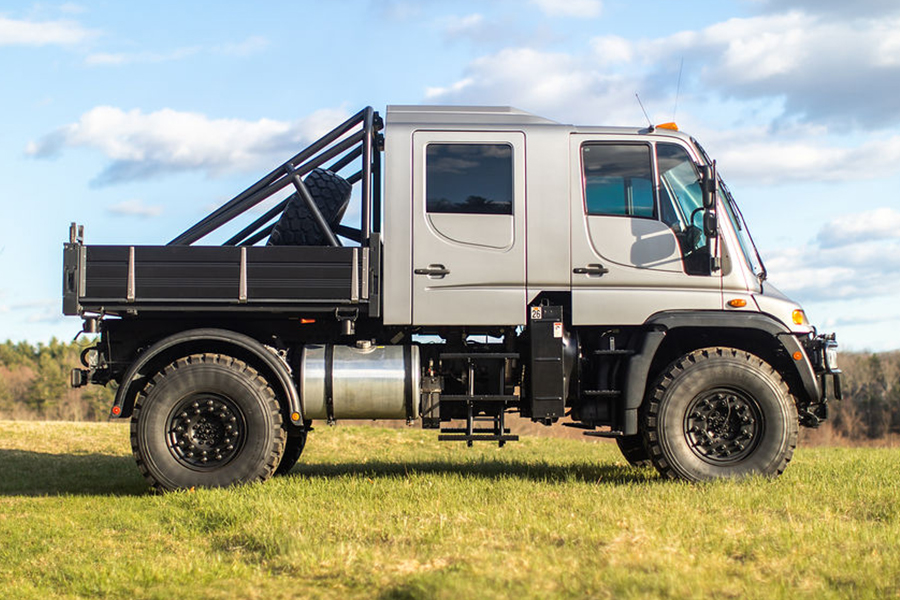 You'll also like:
2013 Toyota Tundra Custom Build Epitomises Aggression
ECD Electrifies Custom Defenders with a Little Help From Tesla
Marty McFly's 1985 Toyota 4X4 Goes Back to the Past