Toyota Tacoma Turned into the Ultimate Overlanding Trailer
Not only does Toyota offer vehicles that can take on the rugged aspects of overlanding, they're now also offering a "creative 'basecamp' solution concept vehicle" in form of the TRD-Sport Trailer. This new trailer is designed to quickly set up your camp, allowing you to get back to the adventuring part of overlanding.
You'll also like:
Lunaz is Making an All-Electric Restomod DB6
SLRV's 2-Story, 8-Wheel-Drive Overlanding RV Has it All
Lexus Adds Luxury to Overlanding with the GXOR Concept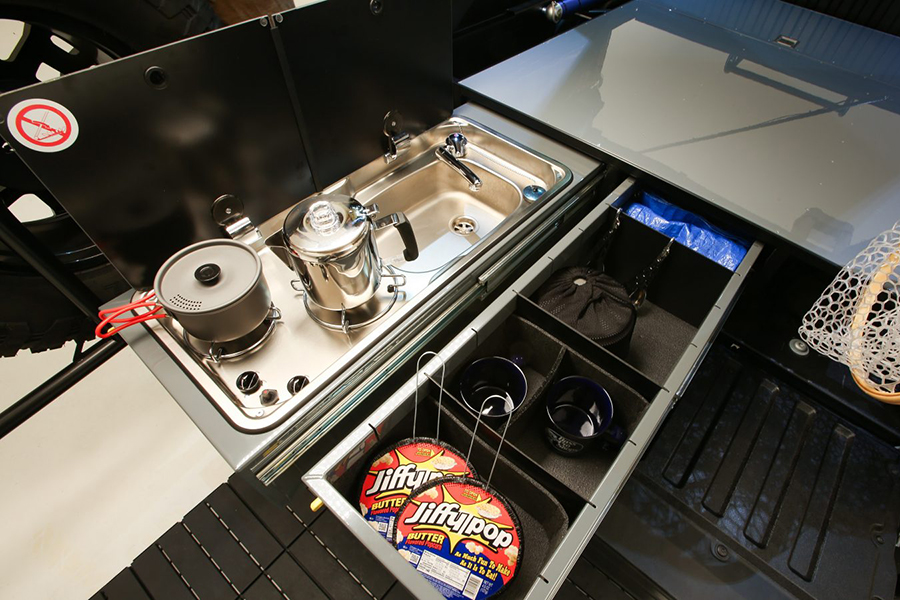 "Overlanding has been picking up steam for quite some time, but 2020 just put it over the top. Given Toyota's solid off-road credentials and reputation, we thought it would be really cool to create the ultimate overlanding companion to our pickup and SUV lineup," says Ed Laukes, the group vice president for Toyota Division Marketing.
Laukes isn't kidding when he calls this trailer the ultimate overlanding companion. The trailer came from inspiration that Toyota Motor North America Research and Development Senior Program Manager Bob Kupina had while attending the Overland Expo West in Flagstaff, Arizona. Kupina saw a trailer at the show made from a Toyota Tacoma. Kupina and his team paired up with Motorsports Garage to build on that original concept.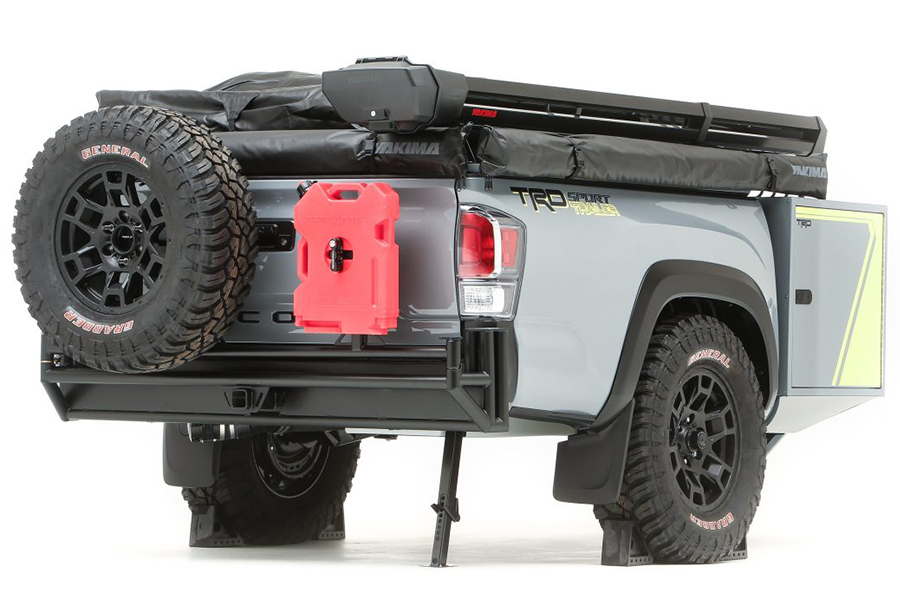 The partnership came up with a trailer made from a Tacoma bed that provides all the creature comforts you could wish for. A scissor-lift raises a rigid platform several feet out of the bed, elevating the Yakima four-person tent. The quarters also boast fly fishing pole holders, a custom-built toilet with a 15-gallon grey water tank, a trash can, a refrigerator, a hot water heater, a shower with a curtain, and a 16-gallon fresh water tank.
The trailer also sports a generator with an Optima Yellow Top battery and multiple RIGID A-Series Accessory LED lights. There's also a slide-out sink and stove. The trailer comes fully equipped courtesy of Bass Pro Shops and Cabela's. The whole unit is put on TRD Pro wheels General Grabber X3 285/70/17 tires.
If you're into overlanding and you're looking for a matching set of Toyota overlanding gear, then the TRD-Sport Trailer is exactly what you want. You can easily get camp set up with all the creature comforts, and then get back to experiencing your overland adventure.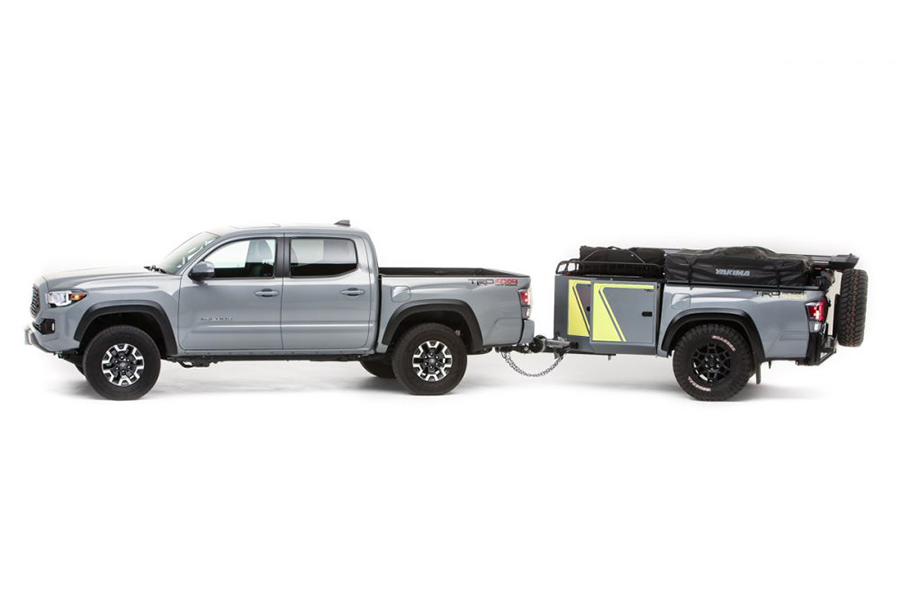 You'll also like:
Inside Kevin Hart's 1,000HP Speedkore Hellraiser Charger
SLRV's 2-Story, 8-Wheel-Drive Overlanding RV Has it All
Lexus Adds Luxury to Overlanding with the GXOR Concept