Velocity Restorations Fully Loads a 1969 Supercharged Classic Ford Bronco
Hmm, where to start this article? Perhaps with the 5.0-liter Coyote V8 crate engine with a Whipple 2.9-liter supercharger, all tied to a six-speed 6R80 transmission. If you're not sure exactly what that means, rest assured it means performance. The Coyote is capable of 435 horsepower with 400 ft-lb of torque. Velocity Restorations is responsible for putting that engine into a 1969 Classic Ford Bronco. They also added in a custom three-inch performance exhaust system. An Atlas Transfer Case, as well as a Velocity Exclusive Serpentine System, round out the engine compartment. The Bronco received a 2.5-inch lift for better clearance.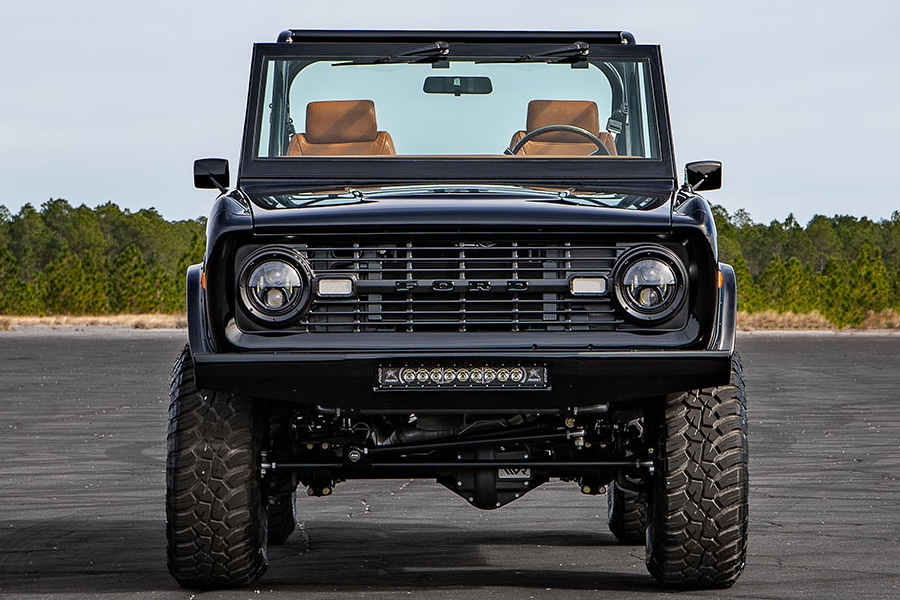 That much muscle requires the proper dressing, and this Bronco was outfitted in a PPG custom paint job. Velocity Exclusive bumpers beef up the Bronco, while exclusive billet headlights with JW Speaker LED headlights and taillight bezels shed some light on the situation. Method Wheels were shod in 295X70X17 Grabber Tires.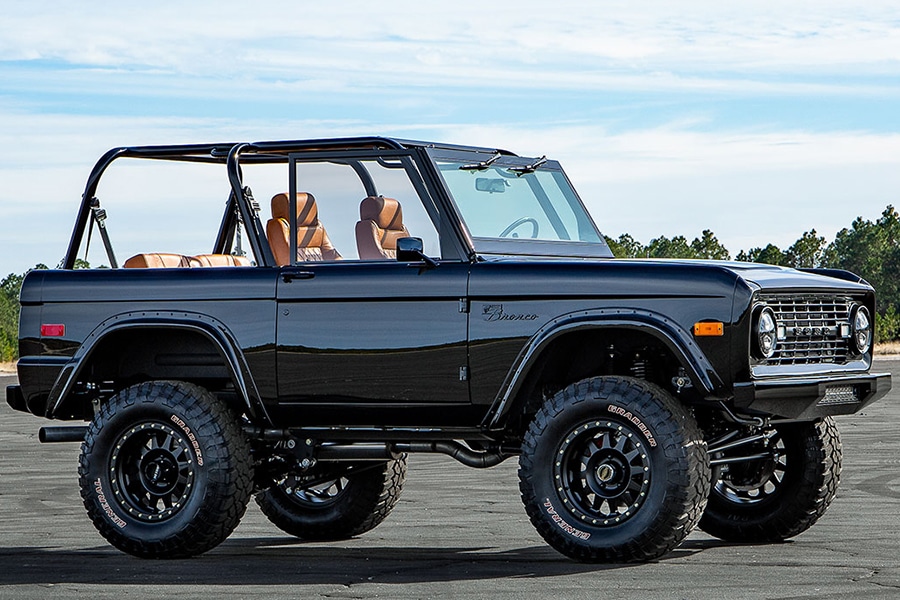 Inside Velocity added plenty of comfort and luxury, starting with diamond stitched leather. Heated and cooled seats were added, alongside a Vintage Air A/C system, for excellent climate control. The panels come courtesy of Velocity and have LED illumination. The dash consists of a Dakota Digital Gauge and a Pioneer Digital Head Unit. And for your listening pleasure, a Kicker Sound System.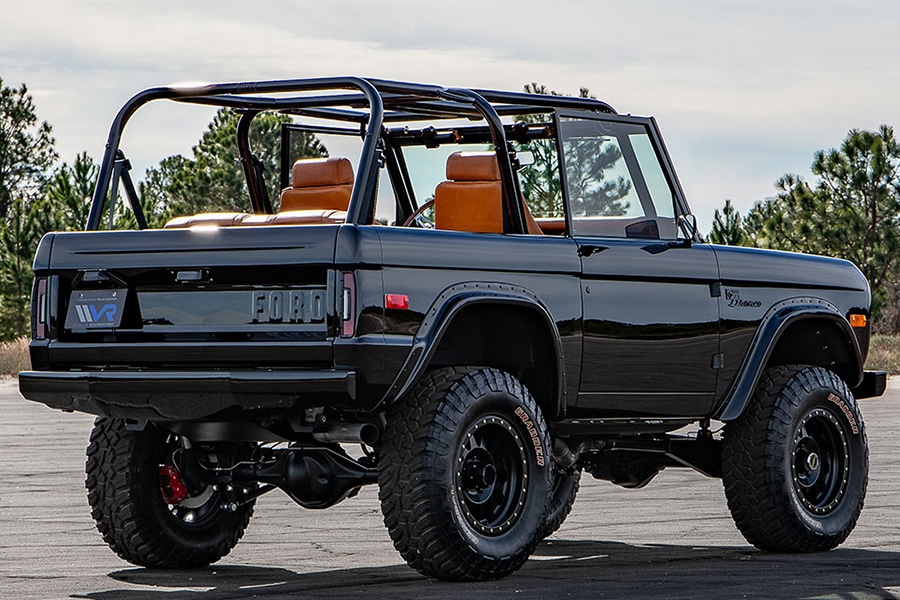 Velocity Restorations may make it a no-brainer when it comes to picking up one of their projects, but they don't make it easy to write about them—there's just too much to say.