WALD Gives the Jimny the Black Bison Edition Treatment
WALD usually works with luxury German automotive brands like Mercedes-Benz. Their latest project is a departure from that practice, but the automotive customiser is willing to bet that you won't mind. For the project, WALD took a Suzuki Jimny and subjected it to the Black Bison treatment. After you see it, you'll not only be more appreciative of the work they do, but you'll also have a pretty powerful hankering to get one yourself. The good news is that you can get the parts to make your own Jimny Sports Line Black Bison Edition.
You'll also like:
Lamborghini's SCV12 is its Most Powerful V12 Ever
Kia's Tough New Sorentos are Custom-Built for Off-Roading
Carlex Conceptualizes 6X6 Mercedes-Benz X-Class EXY Monster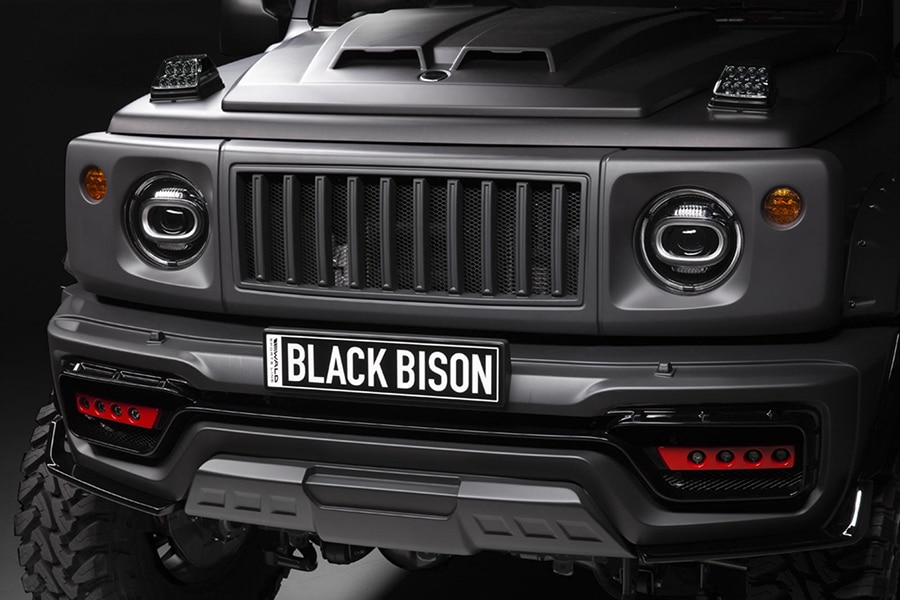 To start your own project, you'll need your own compact Jimny 4X4. Suzuki released a new Jimny in 2018 and the boxy, little off-roader has enjoyed some pretty good success. So finding a base Jimny 4X4 shouldn't be too hard—unless you're in the US. Suzuki hasn't sold cars there since 2012. Once you have the donor vehicle, you'll be ready to take that Jimny and start turning it into the Black Bison Edition. Ultimately, you'll end up somewhere between a Mercedes-Benz G-Wagon and a Jeep Rubicon.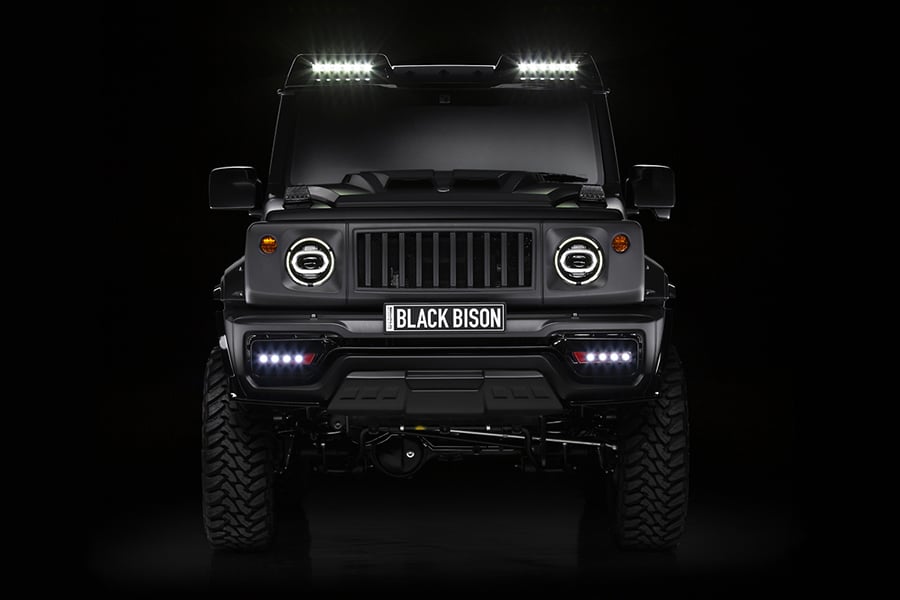 The Black Bison Edition starts with an Over Fender Kit that adds eight aero parts to make the Jimny 30mm wider on each side. A new grille from JAPAMERICANA is also added along with a front bumper and a rear bumper spoiler. On that front bumper, you'll find an LED lamp. There's also an LED lamp in the front roof spoiler. The rear roof gets a wing, and the spare tire has a new cover. The LED indicators come in either smoke or clear varieties. And then there are all the chrome accents that you can throw in as well. The body pieces all come as either ABS or FRP. And they don't come cheap. Basic components come in at around 22,770 JPY (around $215 USD), while the larger parts like the hood and light bar will cost 78,747 JPY (about $745 USD). Even with those costs, it's hard to argue that the end result isn't worth the cost.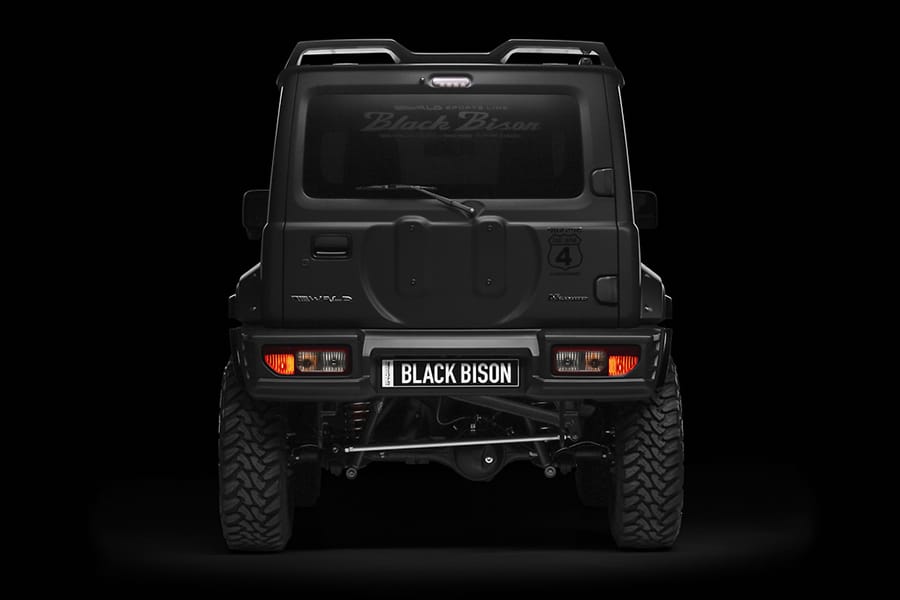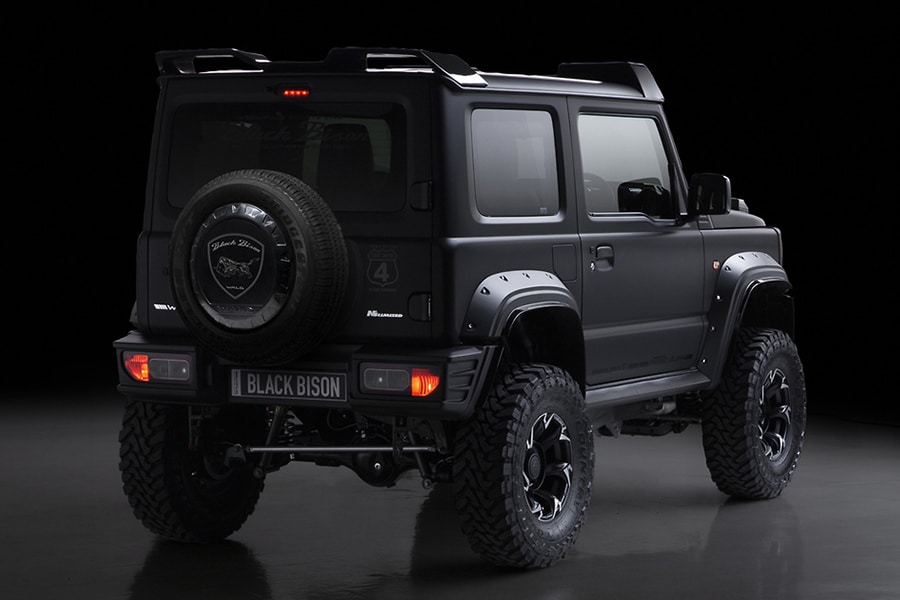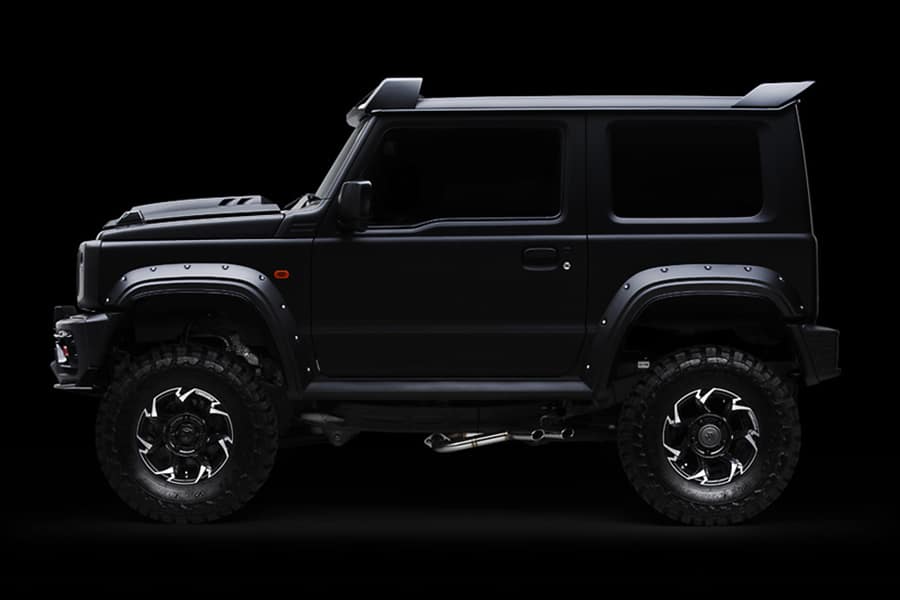 You'll also like:
Lamborghini's SCV12 is its Most Powerful V12 Ever
One-Off 1995 McLaren F1 Set to Go Under the Hammer
VW's Seat Unveils Cupra Tavascan Electric SUV Concept