It's possible to appreciate the performance, luxury and practicality of a vehicle while recognising that it's a bad investment. A car depreciates in value the moment you drive out the lot. Plus, on-road costs creep up each and every year to add further financial strain to the increasing cost of living. Then there's the risk of purchasing a lemon. That's the stuff of nightmares.
The good news is there's now an affordable alternative that has the potential to change the way we access vehicles moving forward. It's a subscription service called Carbar.
The Costs of Car Ownership
Homeownership is the dream of many Australians, so it's easy to lump owning a car in the same bracket. The difference is that a house or property is an example of a good investment. Homes typically increase in value. The opposite can be said for vehicles.
What many of us fail to realise is just how much it costs to own and operate a vehicle. Consider loan repayments, servicing, insurance, registration, maintenance and depreciation. Breaking down the costs into one weekly payment is a great way to get a better understanding of how much a vehicle is truly setting you back.
In July 2019, RACV released results of their latest Driving Your Dollars survey revealing the true costs of owning and operating a range of top-selling vehicles. One of the best sellers, the Hyundai i30, costs approximately $8,000 per year or $158 per week to operate. Looking to the more prestigious vehicles, a BMW X5 can cost around $23,000 per year or around $450 per week.
It's true that ownership costs reduce once the debt is repaid, but then you're stuck with an ageing vehicle that's worth a fraction of its original value and an expensive entry point back into the market.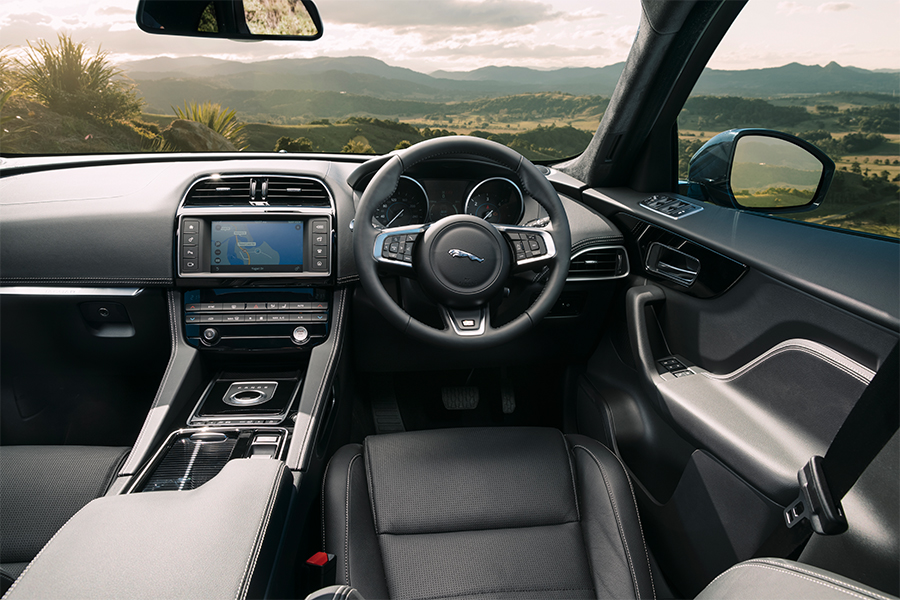 The Benefits of a Carbar Subscription
Servicing, registration, insurance and roadside assistance are all included in the Carbar price. All you need to do is buy fuel. Carbar prices are not only competitive, in some cases, they are more affordable than buying the vehicle. For comparison, a Carbar subscriber can drive a 2018 Hyundai i30 for $149 per week, a 2017 BMW X5 from $359 per week, or upgrade to a BMW X6 for $409 – with all on-road costs included.
For the weekly payment, you actually gain access over 900 late-model vehicles ranging from sedans and SUVs to utes and four-wheel drives. Think names like Ford, Nissan, Toyota and Mazda and luxury labels like BMW and Mercedes Benz. Carbar also partnered with Jaguar Land Rover Australia to subscribe new Jaguar F-Paces (pictured) for $389 per week.
You can upgrade or change vehicles whenever you like. So if you're looking to impress, pick up a convertible Mercedes Benz C-Class for $239 a week. When circumstances change, and you need something suitable for a family, simply swap the ride for one with more space like a Land Rover Discovery from $249 a week. Carbar is not access to one vehicle, but a subscription to an entire fleet!
Business owners leasing a fleet of cars are potentially the biggest winners with Carbar for Business. Aussie entrepreneurs now have a flexible option that allows businesses to scale up and down without carrying the debt or dealing with termination or exit fees.
So Why Carbar?
Carbar is the market-leading Australian subscription service that provides you or your business with one or more vehicles to drive and use as you see fit without worrying about depreciation and all the unseen costs that come with ownership.
With Carbar, you are not hiring or leasing a vehicle. There's no lock-in contract, no exit fees and just two weeks' notice is required if you wish to upgrade to a different car or end the subscription. Carbar is more akin to a streaming service. Sign up and take care of the setup fee, then it's just weekly payments to gain access to stacks of great content.
Vehicles are available for pickup in Sydney and Melbourne, with a free concierge service available for around the CBDs. When it comes time for a service or maintenance, Carbar will pick up the vehicle and drop off a temporary replacement, so you're never left high and dry.
The Future of Car Ownership
The Financial Times estimates there will be 6-11 million subscription cars on U.S. roads by 2025. That's not Australia, but when you consider the benefits involved and just how easy it could be to upgrade to your dream vehicle, its easy to see the subscription model being the way of the future.
A refresh on the benefits of a Carbar subscription:
One weekly payment covers the car and on-road costs
Access to 900-plus vehicles
Upgrade or change vehicles at anytime
No financial risks
Can be cheaper than purchasing a vehicle
Discounted subscription costs with Carbar for Business
Affordable cars for small businesses
Free delivery within a 50km radius of the Melbourne and Sydney CBD
If anything goes wrong, call Carbar
Cancel at any time
TV, music, books, and even meal preparation and whisky have thriving subscription services with great benefits for users. The same can now be said for vehicles.