Win a Custom Electric Ford Bronco Worth $300,000 and $20,000 Cash
Taking an iconic beast of American automotive history and redefining it is no mean feat, but sometimes it just has to be done. Gateway Bronco did just that, releasing an all-electric version of the trailblazing Ford Bronco, but like any good producer, they left us wanting more. Only two all-electric Ford Broncos were ever made, and now you can win one of them through Omaze as a part of their effort to aid Big League Impact.
You'll also like:
2021 Ford Bronco Midnite Edition is Sleek AF
The Last Land Rover NAS Defender 90 up For Sale
Ford's Seven-Motor Electric Mustang Mach-E 1400 is Certifiably Insane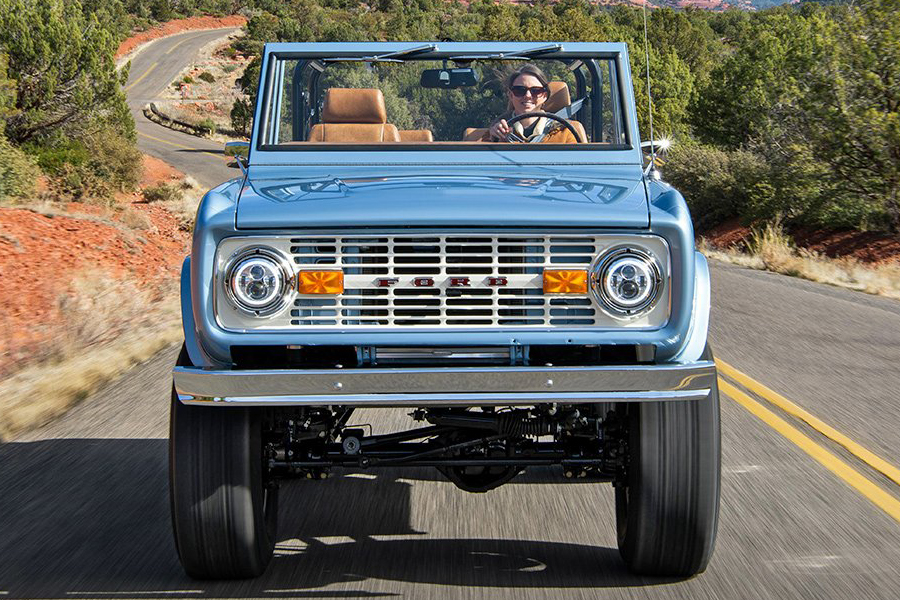 Gateway Bronco's customised Bronco started out its life as a piece of American auto history. The first-generation Bronco was lovingly transformed, taking out the gas engine and swapping in an Electric GT motor that boasts a 200-mile range thanks to its Tesla battery. The motor is connected to a five-speed manual transmission—part of the four-wheel drive drivetrain. All told, the electric Bronco boasts over 400 horsepower and can accelerate from 0 to 60 miles per hour in under six seconds. The interior is done in Chestnut leather for the seats and charcoal for the wool carpet. The rear seating flips and folds to provide more cargo space. Full LED lighting keeps things bright, while the air conditioning keeps it comfortable. An Alpine stereo system lets you play your favourite entertainment. A rear back-up camera is also included. The exterior is done in Brittany Blue and the Bronco comes with a black cloth bikini top. The Bronco is valued at $310,548—and if that wasn't enough of a grand prize to get you to enter, you'll also get $20,000 in cash.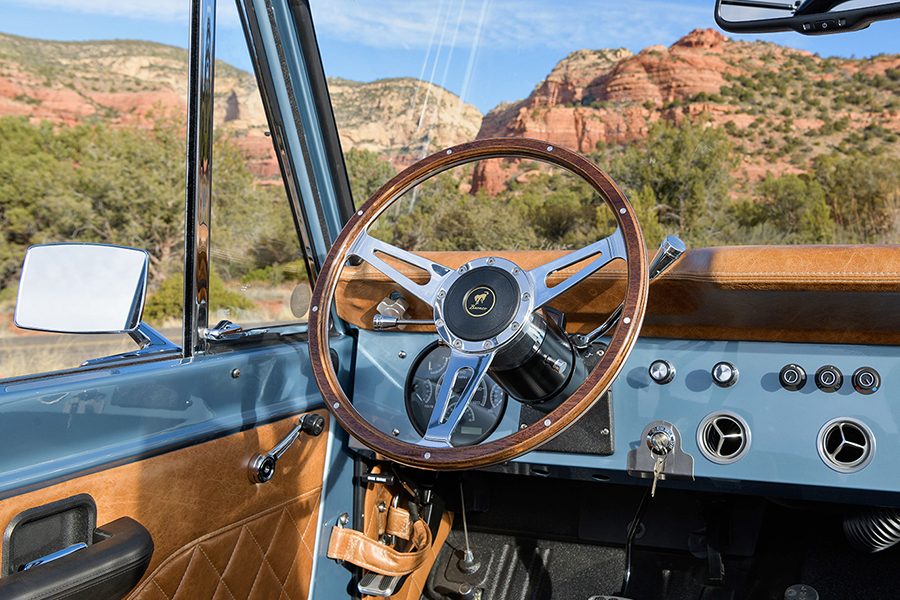 The proceeds of this drive go to the Big League Impact initiative, which brings together Major League Baseball players and fans "to help save lives, restore dignity, instil hope, and improve our communities around the globe." The money given to this organisation supports many projects, from humanitarian aid to health and medicine initiatives, education, access to water, and more. Provided you are in North American and over 18-years-old, you can enter the drawing with a donation as low as $10, which buys you 10 entries to win the grand prize. You can also donate more, with $25 getting you 250 entries, $50 getting 1000 entries, and $100 getting 2000 entries. The deadline to enter is July 1, 2020.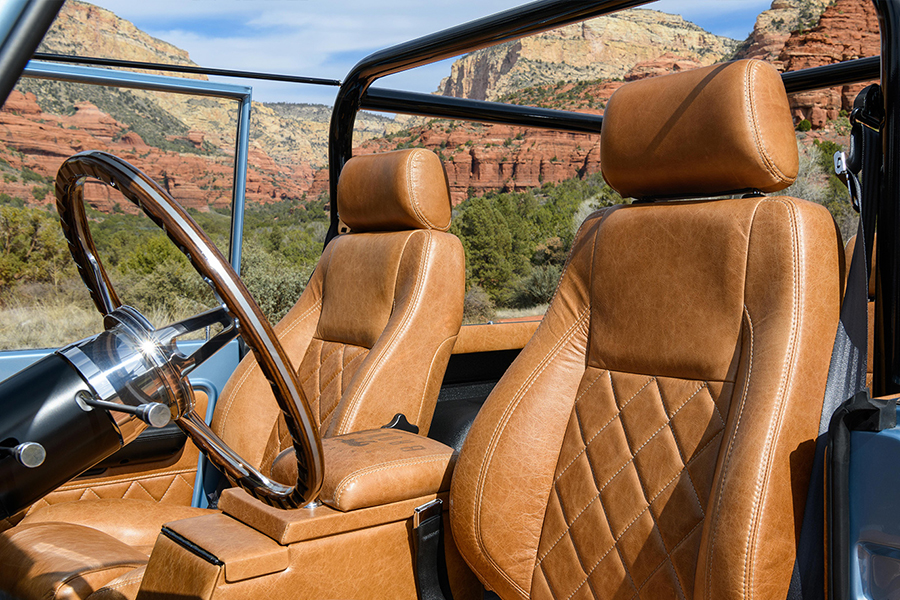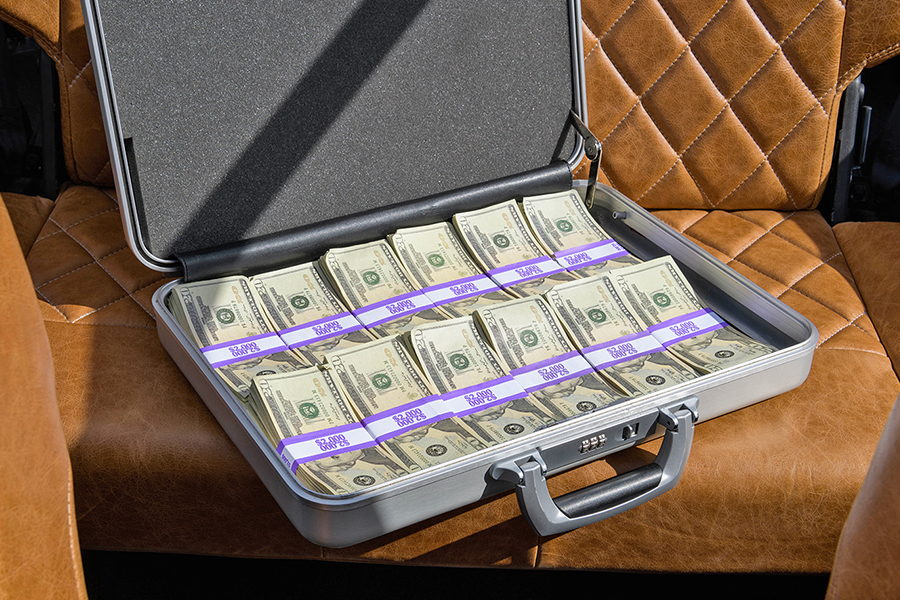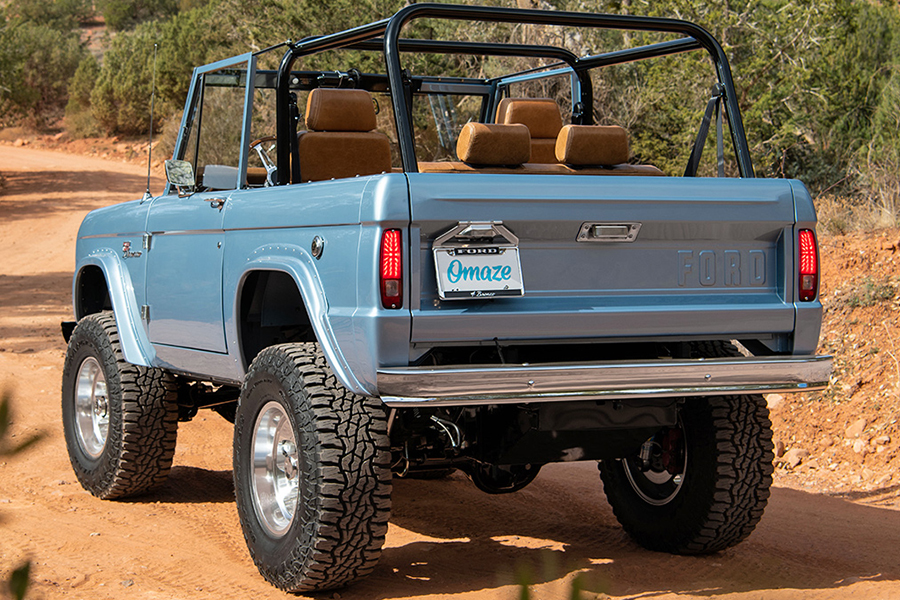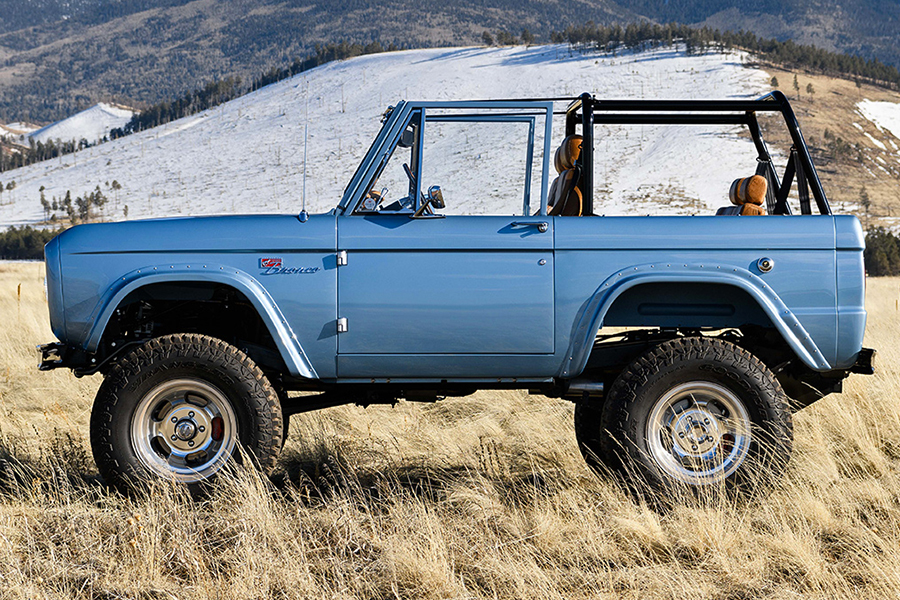 You'll also like:
GMC Brings Back the Hummer as an EV
The Last Land Rover NAS Defender 90 up For Sale
Australia's Rarest Car the 6-Door Ford Falcon