Win a Restored & Modernized 1969 Ford "Fuelie" Bronco
Travis Kelce is a tight end for the National Football League's Kansas City Chiefs. He's also the found of 87 & Running, an "organization that empowers disadvantaged youth to achieve success by providing resources and support to their communities and cultivating their talent in the areas of education, business, athletics, STEM and the arts." To help fund Kelce's organization, Omaze is offering people everywhere a chance to win a fully restored and modernized 1969 Ford "Fuelie" Bronco.
The Bronco in question comes courtesy of Gateway Bronco, who completed a full frame-off restoration as well as modernizing the classic SUV. Gateway added in a Coyote 5.0L engine with a six-speed automatic transmission. Thinking of going off-road in this beast? No problem with that engine. The Bronco was also updated with new premium saddle leather for the interior, air conditioning, power steering, LED lighting, and a rear backup camera. It comes with a soft top and a roll cage. A classic paint job of blue with white and red striping adorns this Bronco.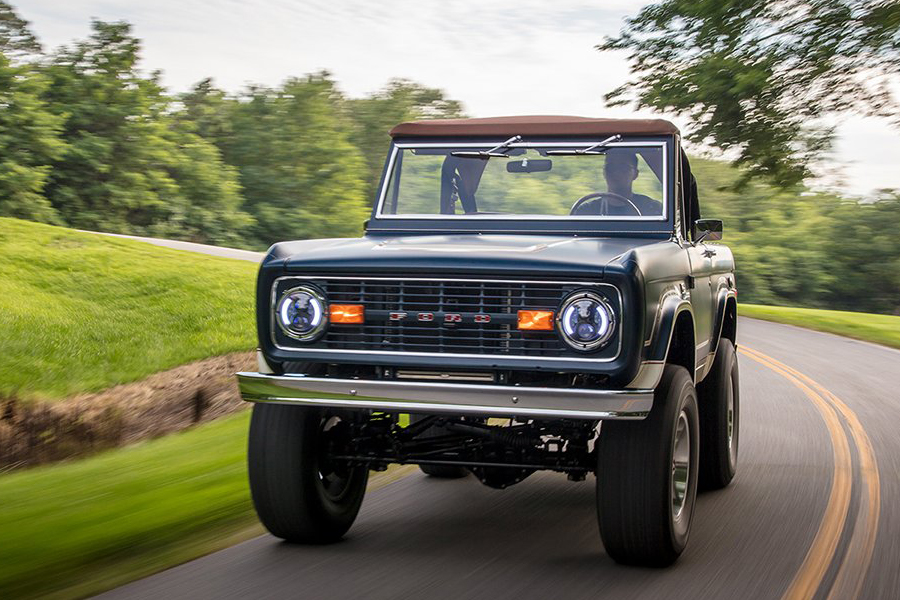 With just a $10 donation, you can enter to win the Bronco and get a chance to win Kelce. Even if you don't win, you'll be helping a great organization to serve even more kids. "With 87 & Running, I'm all about making a tangible difference in the community, so we're always looking for unique opportunities to raise money for very real things or experiences that actually change kids' lives," says Kelce. "Partnering with Omaze to raise awareness of that mission and give away a pretty dope Bronco in the process is totally our style."
Taxes and shipping are covered for the winner. The campaign closes on September 30, but you can still help support 87 & Running after as well.