You Must See This to Believe It: 1969 Ford Bronco Urban Madness by RMD Garage
RMD Garage was started to build off an affinity for car culture and the technical know-how of detailing cars. Over the past several decades, RMD has grown and what has shown through is their attention to detail and ability to push every build beyond the ordinary – creating a unique environment where only expert craftsmanship and optimal performance exists.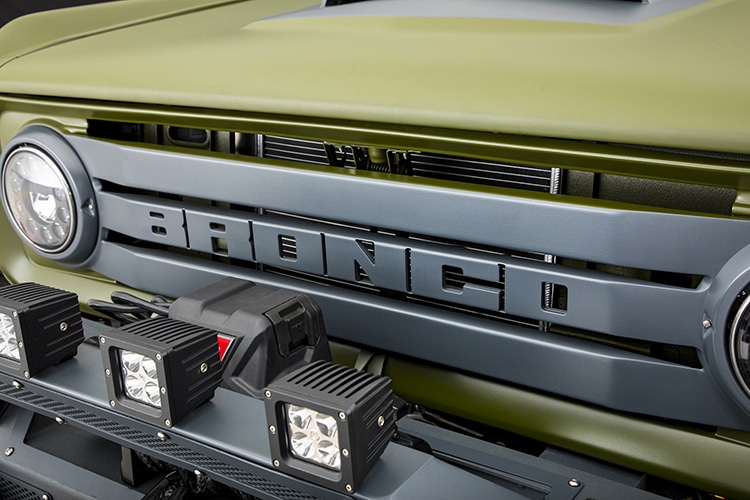 This sense of optimization is not lost on their 1969 Ford Bronco – "Urban Madness."
This Bronco build is almost too perfect to take seriously. Perfectly restored and retooled, you could never tell this car wasn't designed this year, let alone in the past four decades. With an army-green chassis, and peanut-butter orange leather seats, Urban Madness starts with a unique look and builds on it.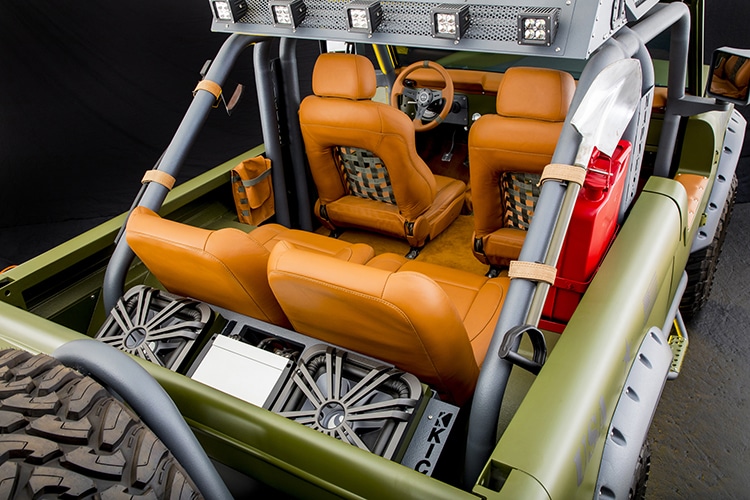 The gun-metal grille, emblazoned with BRONCO, and framed with twin orbital headlamps creates an impressive façade. One which is augmented even further with tri-LED lights just below the name plate.
An impressive V8 Engine is dropped into the hood giving this beast more than enough power to let its bite live up to its bark.
RMD made sure not to skimp on any detail, like adding an extra under-carriage name plate, a tomahawk and shovel rack on either side of the roll-cage, custom paint on the doors, or steel cut-outs stating "Urban" and "Madness" on either side of the vehicle.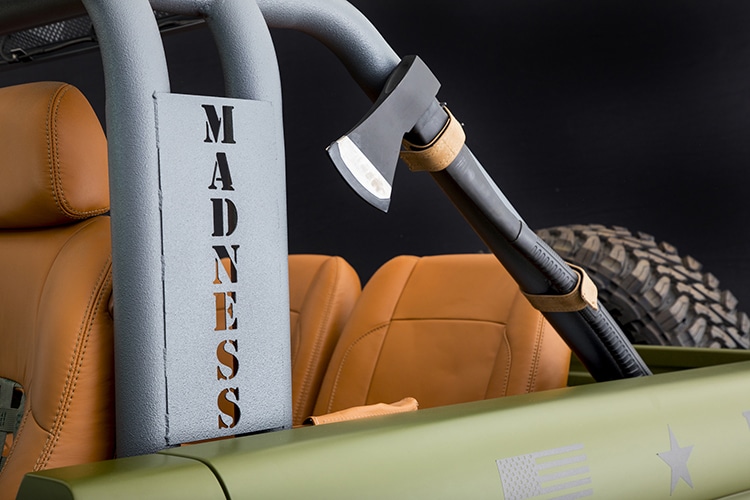 True to their style, RMD Garage was able to take a beloved design, the 1969 Bronco, revolutionize it entirely, add features and functionality, and yet still allow the original piece to shine through. Providing a commonality between the past and the present, visually, while absolutely maximizing the performance. This type of customization should be what every custom shop strives for in the industry.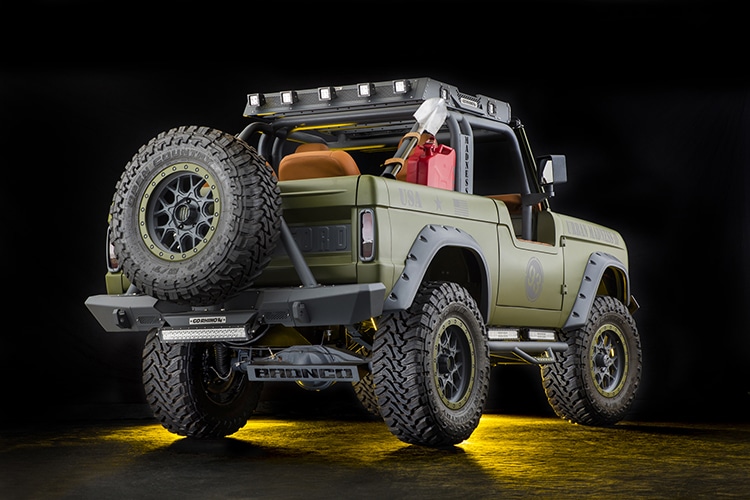 Have you subscribed to Man of Many? You can also follow us on Facebook, Twitter, and Instagram.